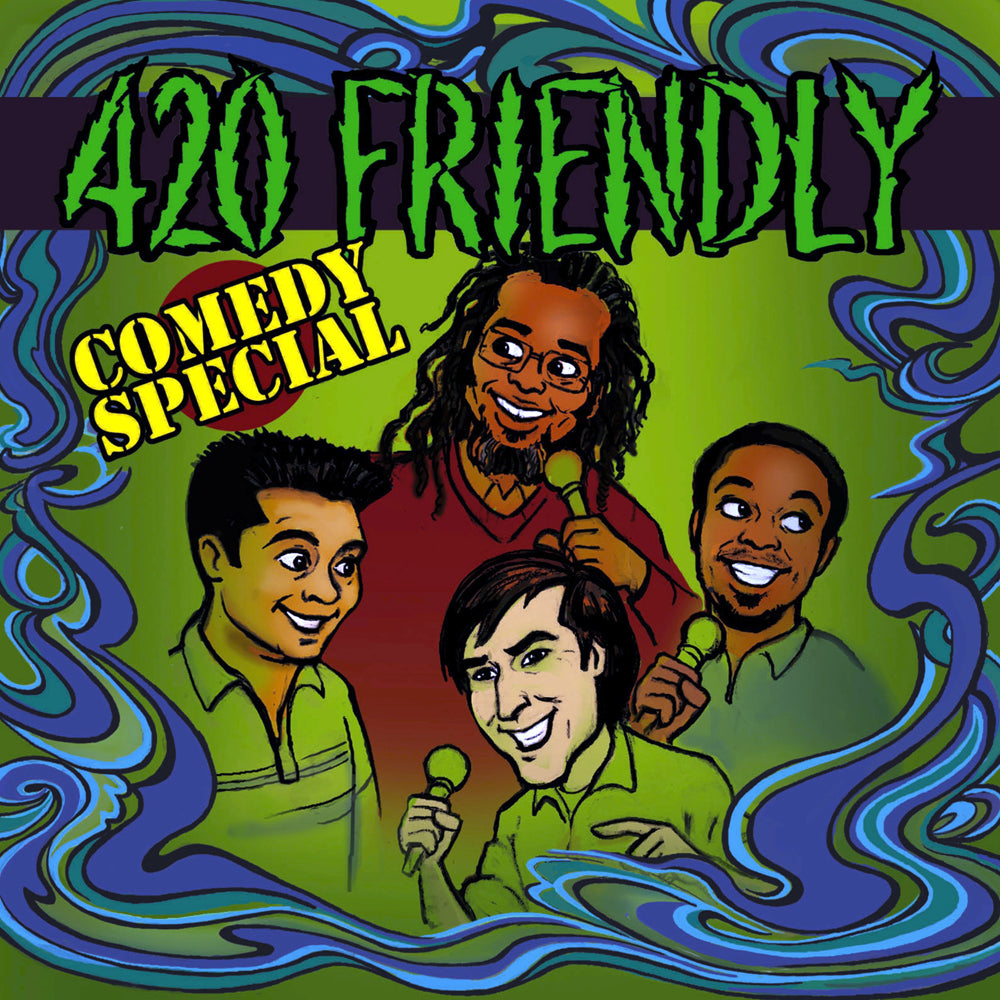 Various Artists - 420 Friendly Comedy Special (download)
This product includes a compressed (.ZIP) folder containing .mp3 audio files and a .jpg image of the album art. After purchasing you will receive an email within 5 minutes with a link to your download.
Hosted by token non-toker Keith Lowell Jensen, the 420-friendly Comedy Special proves you don't need drugs to have a good time—but, hell, smoke 'em if you've got 'em! Whatever you call it, cannabis, marijuana, ganja, dope, weed, pot, smoke, herb, jazz cabbage, or the electric lettuce, the sticky icky has been part of the human experience since well before "420" moved from inside joke to international (if unofficial) holiday, and its gifts to comedy are as uncountable as the stars. In this 2014 release, we at Stand Up! Records give back, palming the great green goddess an offering of laidback delights from 420-friendly comics Jasper Redd, Dan Gabriel, and Ngaio Bealum. Polyrhythmic polymath Redd lights up our language centers as he plans a parade, champion stoner Gabriel chides champion stoner Michael Phelps, and heavy hitting headliner Ngaio Bealum encourages faded fatherhood to spice up, if slow down, your life. If you're looking for ganja guidance or general goof-assery, the 420-friendly Comedy Special is just the strain for you. 
Track Listing
420, Huh?
My Tiger
Marijuana
Horny Levites!
Gunshot
Death & Slavery & Sports
Interracial Couples
Food & Words & Teeth
I'd Make A Pretty Good Lady
First Class All The Way
Facebook
What I'm Learning
Vegas
I Asked The Doctor
Athletes / Alarming
Weedhovah's Witness
The Amsterdam Hamstergram
I Love Weed
Hash Apple Pie
The Humboldt Experience
Kardashian Reality Cup
---
Share this Product