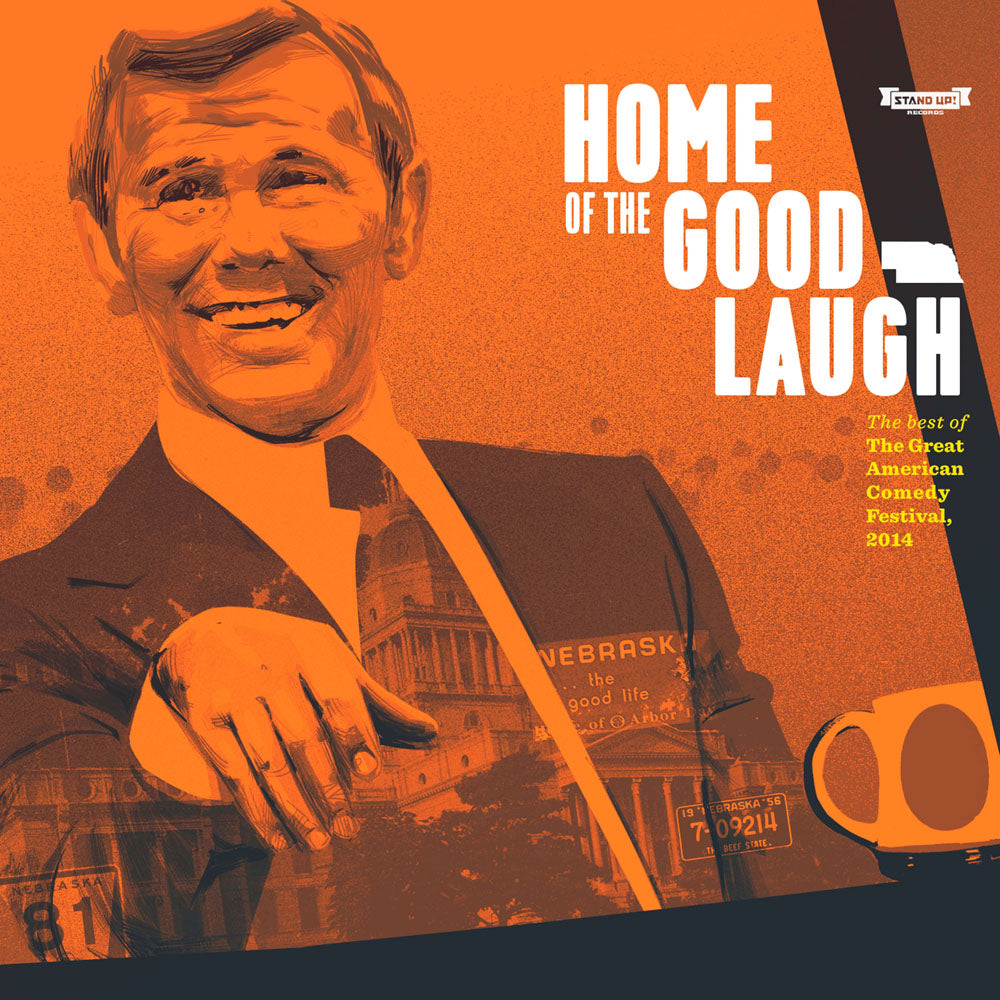 Various Artists - Home of the Good Laugh (CD)
Those outside Nebraska probably think Norfolk, NE is, in fact, pretty damn funny. Just not like this. Recorded live at the 7th annual Great American Comedy Festival, this compilation brings together 12 distinct voices, from Georgia to Washington, from Tracey Ashley to Jenny Zigrino.
Grant Lyon gets the party started with mundane birthdays, amazing obituaries, and mom denials
Grayson Morris brings the chimney rats, Internet dates, and the Trail of Tears (separate stories, we promise)
Andy Huggins tells the kids to get off his lawn.
Tracey Ashley journeys from the loving arms of Slappy Mae to Minnesota
Jacob Williams gets "cougared" and tries out comedy
Karen Morgan makes a lateral career move but a vertical geographic one
Mike Spiers finds a few good reasons to avoid running (or even falling particularly far)
Mitch Burrow endures an accent that reveals too much about his childhood
Robby Slowik is down for Popes and pandas, but tries to avoid banal nationalism
Jenny Zigrino finds the sweet spot of self-esteem
Mark Pitta masters acronyms and messing with friends and strangers; and
Brian Kiley crafts a seven-minute set that sounds like Woody Allen and Steven Wright formed a supergroup.
All of which is to say, in 12 tight tracks, Stand Up! Records and the Great American Comedy Festival bring you a bounty of laughter, straight from the heartland.
---
Share this Product