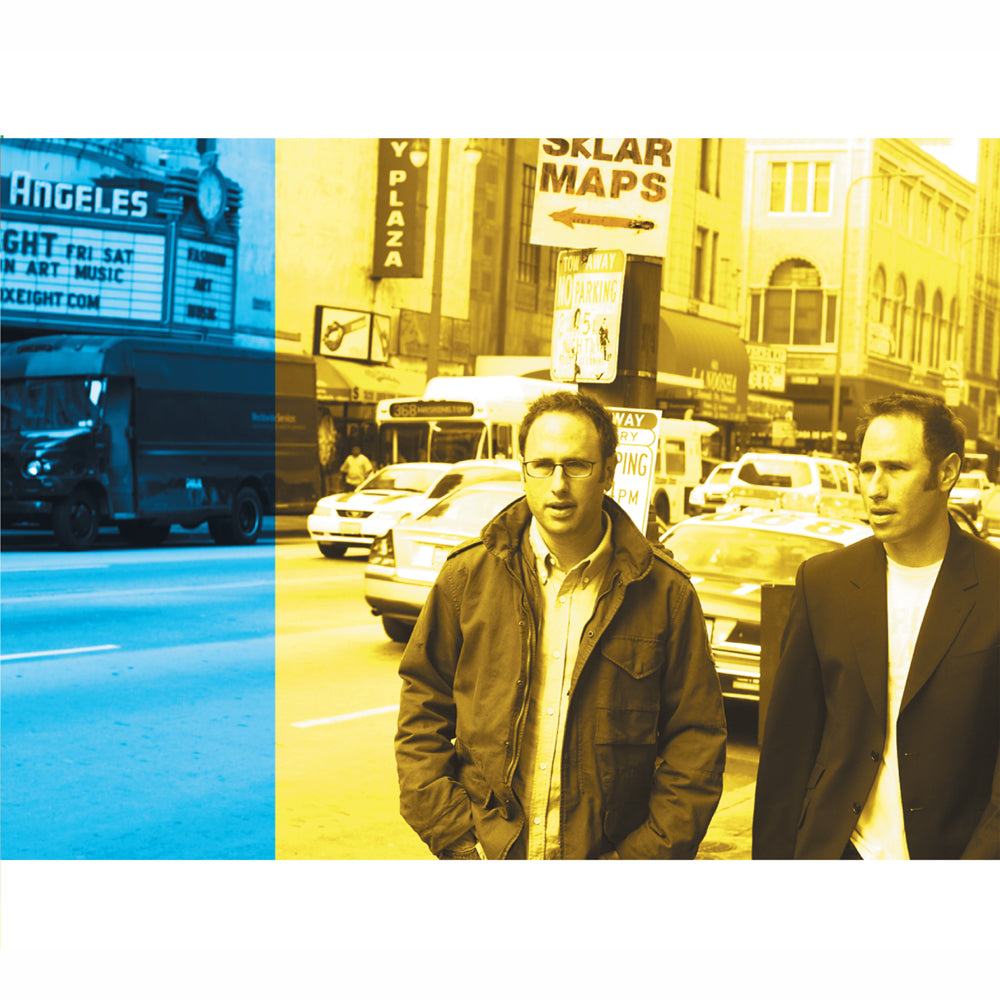 The Sklar Brothers - Sklar Maps (download)
This product includes a compressed (.ZIP) folder containing .mp3 audio files and a .jpg image of the album art. After purchasing you will receive an email within 5 minutes with a link to your download.
Perhaps best known to audiences as the co-hosts of ESPN Classic's Cheap Seats, Jason and Randy Sklar (the Sklar Brothers) have gone meta on their latest release, "Sklar Maps." That's right, the kings of rapid-fire Jewish male twin comedic stylings are taking on their own kind, exposing how the very existence of their mandal-sporting twin comedian arch nemeses has ruined yet another gangsta rap classic - not to mention recreational drug use - for our noble heroes. On their gambol through the parallel universes of St. Louis, MO and Los Angeles, CA, the Sklars use their quick-witted hypothetical dialogs and tag-team exchanges to bring listeners into the sanctified boardrooms of the advertising geniuses behind both the west coast's now-ubiquitous sign-flippers and the corporate co-opting of classic rock, along for a night out with Mom and Pop Sklar, and inside the hallowed Hollywood legend of FootAIDS. People, when the terrorists are winning against their IMDB file, there's no telling what the Sklar Brothers will do. Recorded live at the Upright Citizens Brigade in L.A., Sklar Maps is an exhilarating treat, reminding listeners of a night out with their funniest pair of friends - the sort who might trip over each other to tell the same hilarious tales year after year, building on the legend and making each telling more outlandish than the last.
Track Listing
Randy's Baby

Priuses

Bench Ads

Sign Flippers

Jons

The Foot

Miami Vice House

St. Louis Bomb

Classic Rock Ads

The Other Twins

Al Jazeera

Mel Gibson

Dueling Dices
---
Share this Product