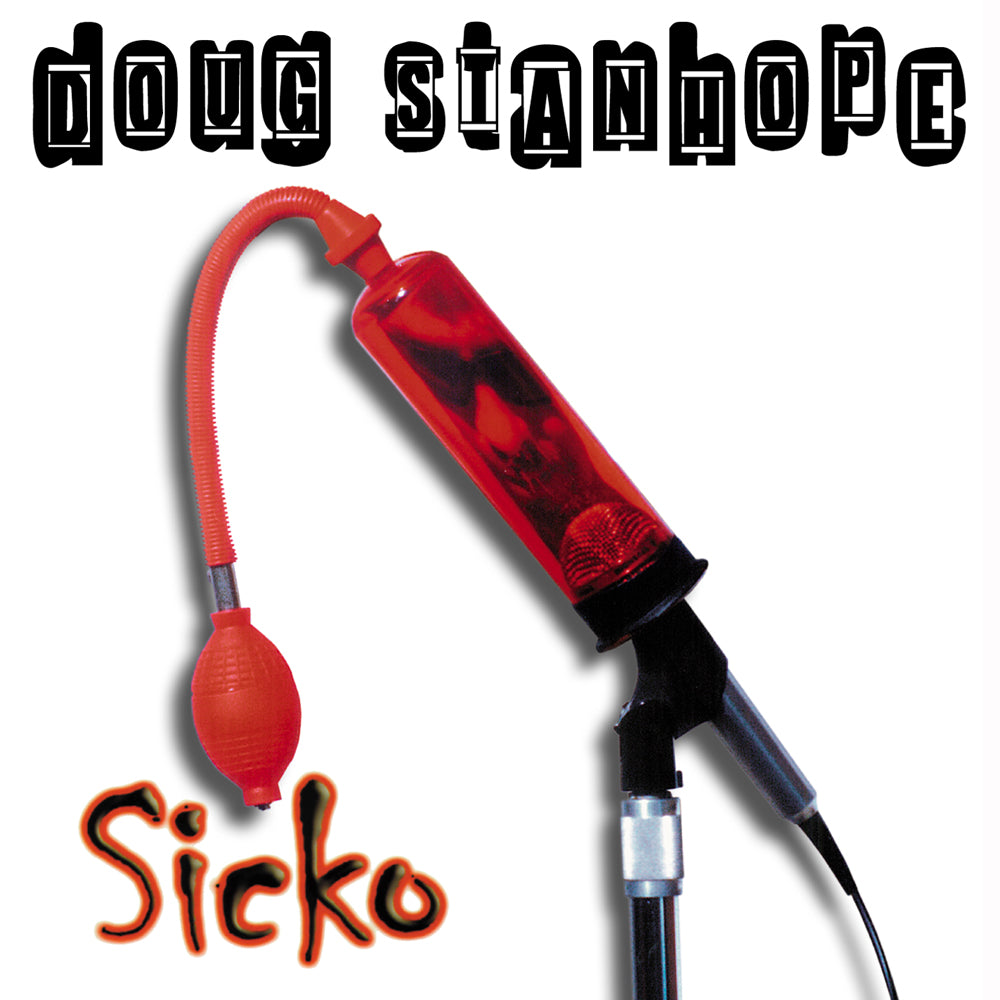 Doug Stanhope - Sicko (download)
This product includes a compressed (.ZIP) folder containing .mp3 audio files and a .jpg image of the album art. After purchasing you will receive an email within 5 minutes with a link to your download.
"Sicko" is the self-produced first album from underground comedy legend Doug Stanhope and is a veritable "Best Of" from his first eight years of sick and twisted, albiet unsparingly honest, comedy. "Sicko" includes Stanhope classic stories "The Banana Lady" and "The Transvestite Hooker Incident" as well as loads of other material bound to make you say "I can't believe I just laughed at that." A must for any fan of blue comedy. It's guarenteed that you'll be passing this one around to your friends. Just expect them to give you odd, knowing glances when they give it back, sicko!
Track Listing
No Holes Barred

Mom

Someone's Been Sleeping in My Bed

!*?$%! Truckers

Ecstasy

For the Man Who Has Everything

The Perfect Girl

Tits Are Illegal

Smoke This

Terrible Piece of Ass

The Banana Lady

SICKO

The Transvestite Hooker Incident

Big Dick Dreams

$5
---
Share this Product