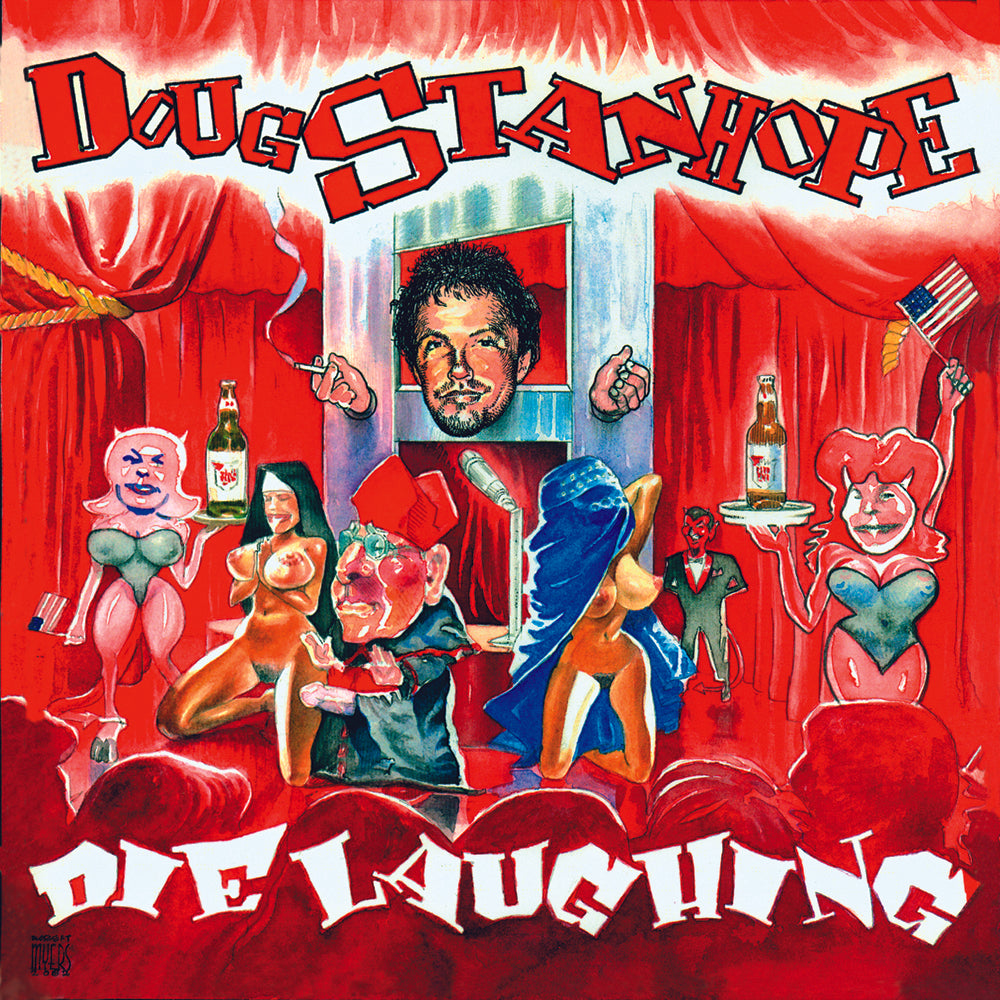 Doug Stanhope - Die Laughing (download)
This product includes a compressed (.ZIP) folder containing .mp3 audio files and a .jpg image of the album art. After purchasing you will receive an email within 5 minutes with a link to your download.
Stanhope strikes back is nearly the best way we can put it.
Die Laughing
fearlessly follows in the steps of Lenny Bruce and Bill Hicks in eviscerating the stagnant American mindset. From our president to MADD to a radical pro-abortion views, Doug makes you think where you stand on a variety of today's hot topics. You will be shocked, you will be astounded, you will laugh your goddamned head off.
Track Listing
Stillborn Liver

DUI/MADD

Drugs Are For Kids

Second Hand Bullshit

Hair In My Food

Get Off The Field, You Suck!

School Shootings

Cowards

Ants

Wisdom

President Doug

Fuck You God

Try Sodomy!

Pro Abortion

Lucky In Love

Stuff I Should Have Edited Out But Didn't

Eeewwww!

The Upside Of Sexual Abuse

To Tell You The Truth

Potty Mouth

The Beautiful People
---
Share this Product