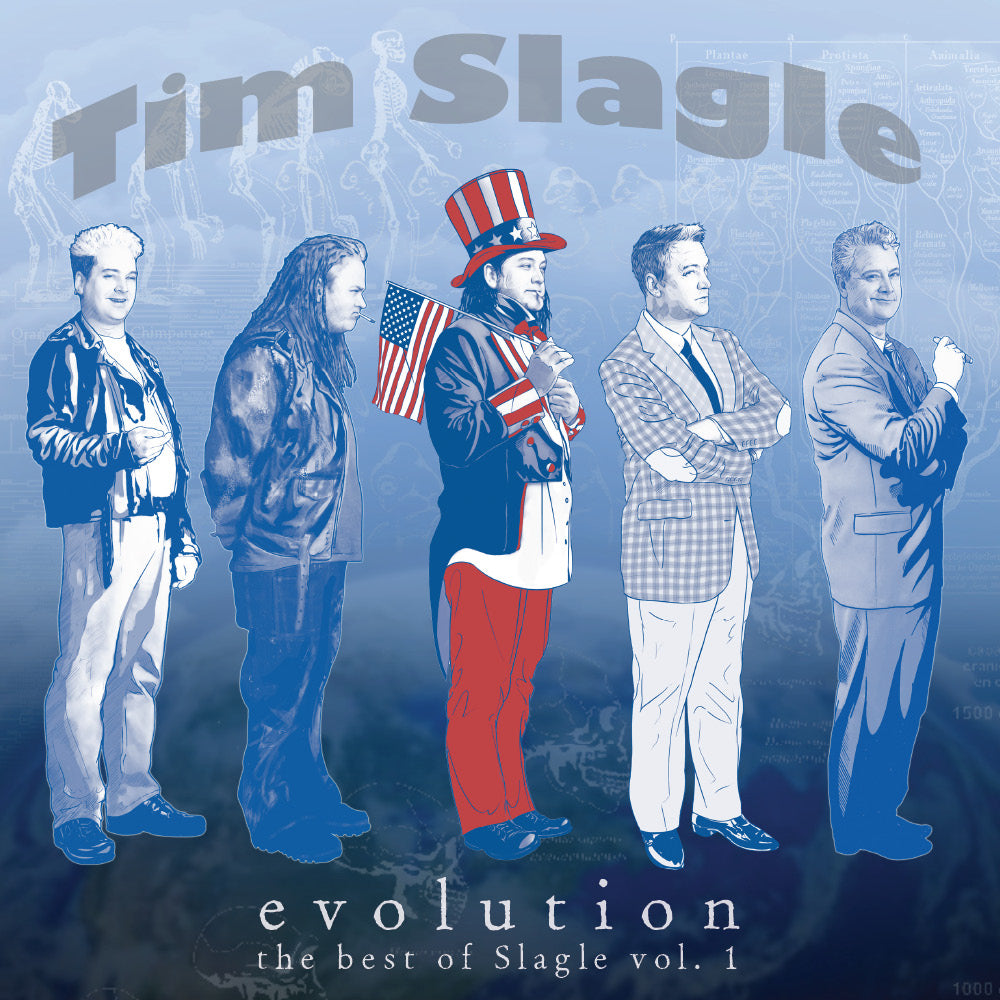 Tim Slagle - Evolution: The Best of Slagle vol. 1 (download)
This product includes a compressed (.ZIP) folder containing .mp3 audio files and a .jpg image of the album art. After purchasing you will receive an email within 5 minutes with a link to your download.
Political satirist and pundit Tim Slagle likes to point out that he "wages a war against political correctness," fighting "for truth and justice in a time when speaking your mind is a crime more heinous than treason." A college dropout unable to hold a "normal" job, Slagle has now spent a quarter of a century on the road performing at prestigious political functions, visiting think-tanks, taking the stage at comedy clubs and festivals, and even serving as a contributing editor for Liberty Magazine. This is to say, in 25 years, Tim Slagle's had a lot to say, and we're honored to bring you the first edition of his "best of."
Considered a darling to both the Republican and Libertarian parties, Slagle deftly proves that cutting-edge comedy isn't the property of the right or the left—a straight-shooter can do the job and do it to perfection. In this first edition of Slagle's victory lap, comedy-lovers can expect to learn how you can tell the government is anti-fun, why smokers don't actually cost society anything, how we magically turn holy days into stereotype festivals, whether terror is worse than turbulence, and why covered wagons and electric cars have an awful lot in common. Just don't sue him—or anyone else—for your own stupidity. That really chaps his hide.
Track Listing:
FAA
Global Warming
Electric Avenue
St. Paddy
Taco Bell
Camelot
St. Darwin
Highway Thespians
Fireworks
Personal Business
Baked Olympics
Nice Smokers
Free Ride
14 Gasbags
---
Share this Product