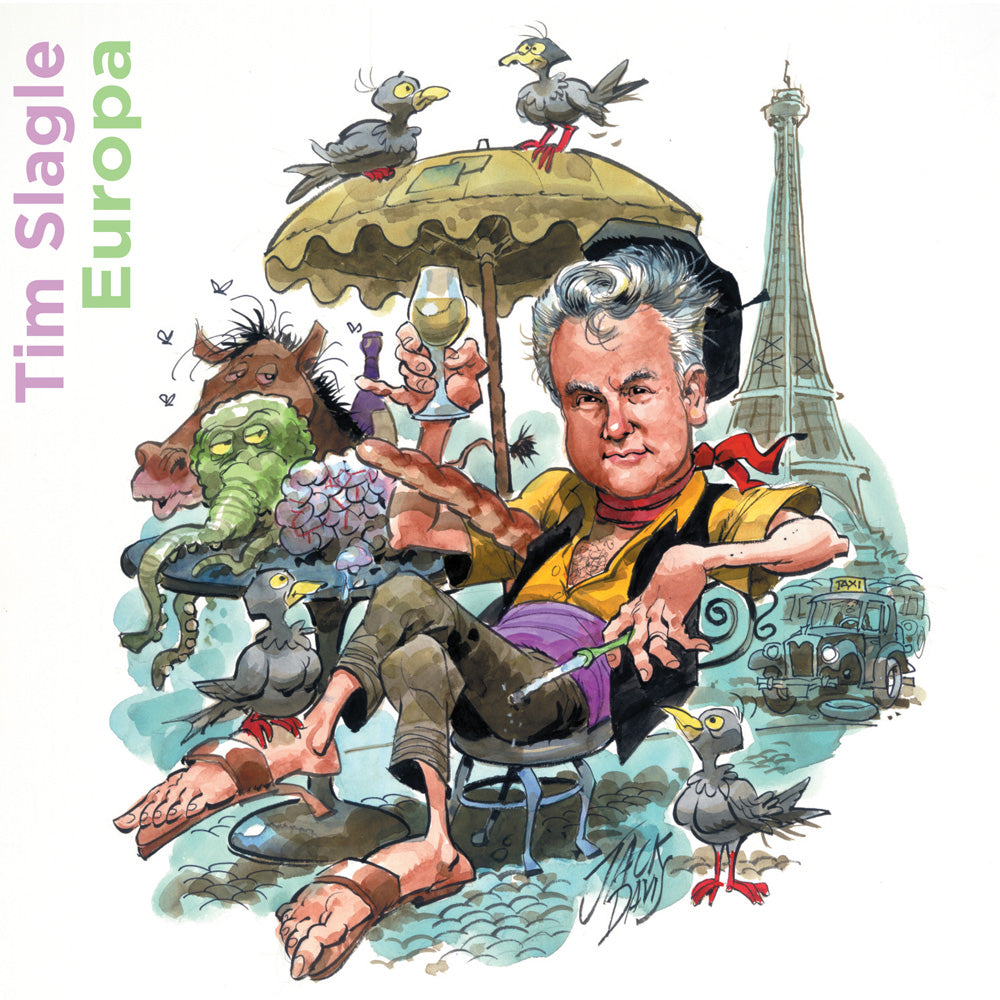 Tim Slagle - Europa (download)
This product includes a compressed (.ZIP) folder containing .mp3 audio files and a .jpg image of the album art. After purchasing you will receive an email within 5 minutes with a link to your download.
Uncle Tim is at it again. Well, he's not really your uncle, and that's one of the reasons Thanksgiving always sucks. If you're ever lucky enough to have this guy over for dinner, just make sure meat is on the table and the overly sensitive are not on the guest list. "Europa" is Slagle's first CD release, and follows up a nearly two decade career of barnstorming across our great nation. He even managed to get long-time Mad Magazine illustrator Jack Davis to render the beauty of Europe as the cover art. As a veteran of the comedy club circuit, Tim Slagle has been called many things: political satirist, pothead, fascist, carnivore and probably more than a few times an annoying drunk, although we can't verify that. One word that cannot define him is illogical. His insight on drugs, science, vegetarians, cartoons and hunger not only provide an hour of laughter, but also make you wonder why the hell people like him aren't running our country. Slagle in '08? Sounds nice, but there's probably a limit on how many drinks the President can legally consume. So gather up your friends, pack up the bong, and make sure there are fresh steaks on the grill. Uncle Tim is coming to dinner.
Track Listing
Drinking

America

Vegetables

More Vegetables

The C Word

Cartoons

Smoke and Fire

Kissing the Bong

Legalize It!

The Gateway

Junk Science

More Junk Science

Affirmative Ugly

Exotic Dinners

Europa

HalloweenX
---
Share this Product