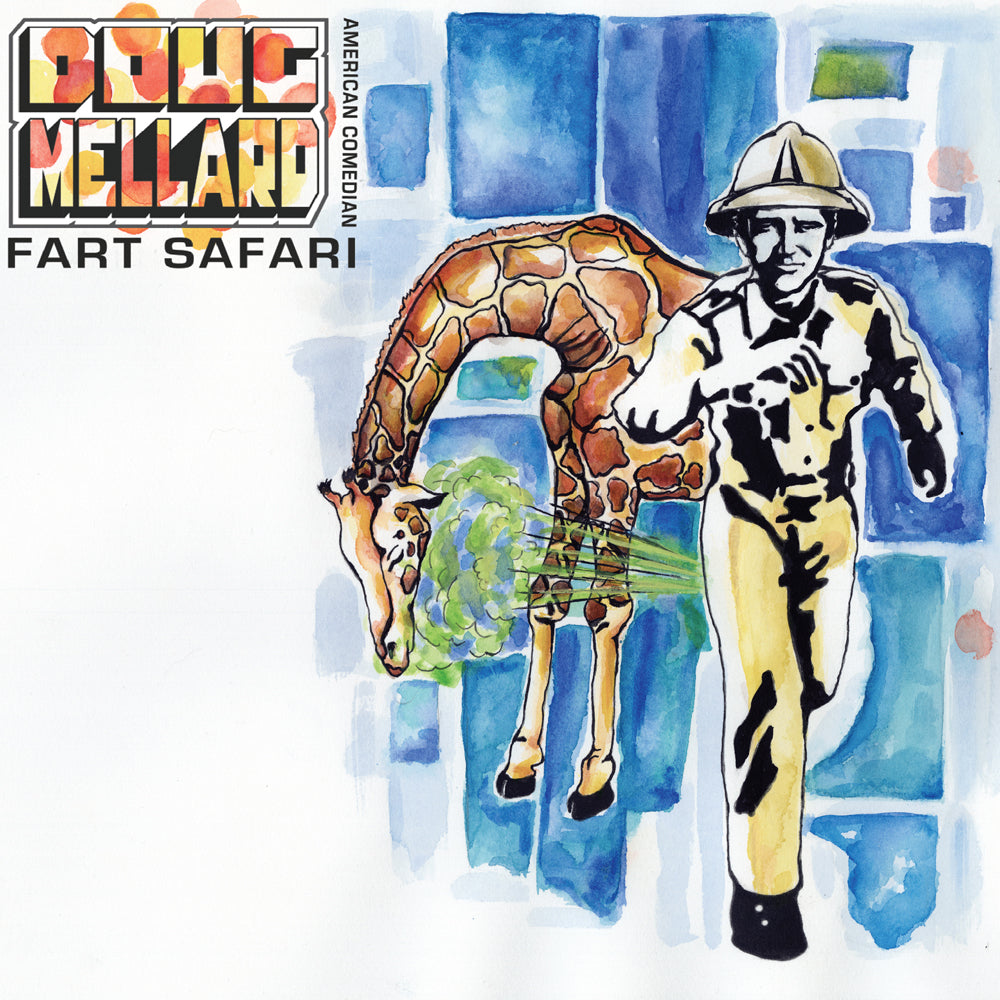 Doug Mellard - Fart Safari (download)

This product includes a compressed (.ZIP) folder containing .mp3 audio files and a .jpg image of the album art. After purchasing you will receive an email within 5 minutes with a link to your download.

With over a decade of stage time and a penchant for making his own fun, whether its with imaginary dogs or a DIY murder-mystery night, Doug Mellard proves his mettle with "Fart Safari," his first outing with Stand Up! Records. Mellard returns to Austin for the live set where he asks the tough questions: "Hey mom, remember that time I thought I had masturbation-AIDS?" "What's a better horse name than 'Seabiscuit'?" "What's a more genteel mascot than the cavalier?" "Is a heroin epidemic even worth it if we don't get any great music outta the deal?" And "Are all fearful paranoids secret ninjas?" He also offers lifehacking tips from eating copious amounts of glitter before a big night on the town to how to panhandle while also performing a comedy set. Finding the loopholes in life and the wormholes in comedy continuity, Doug Mellard keeps the audience guessing and laughing in equal measure—that is to say, he's a true pro.
Track Listing
Advice
Nursing Home
Kidnapping
Racist BBQ
The List
9/11
Alligators
Shat Mat
Netflix
Scrubs
Creature
---
Share this Product