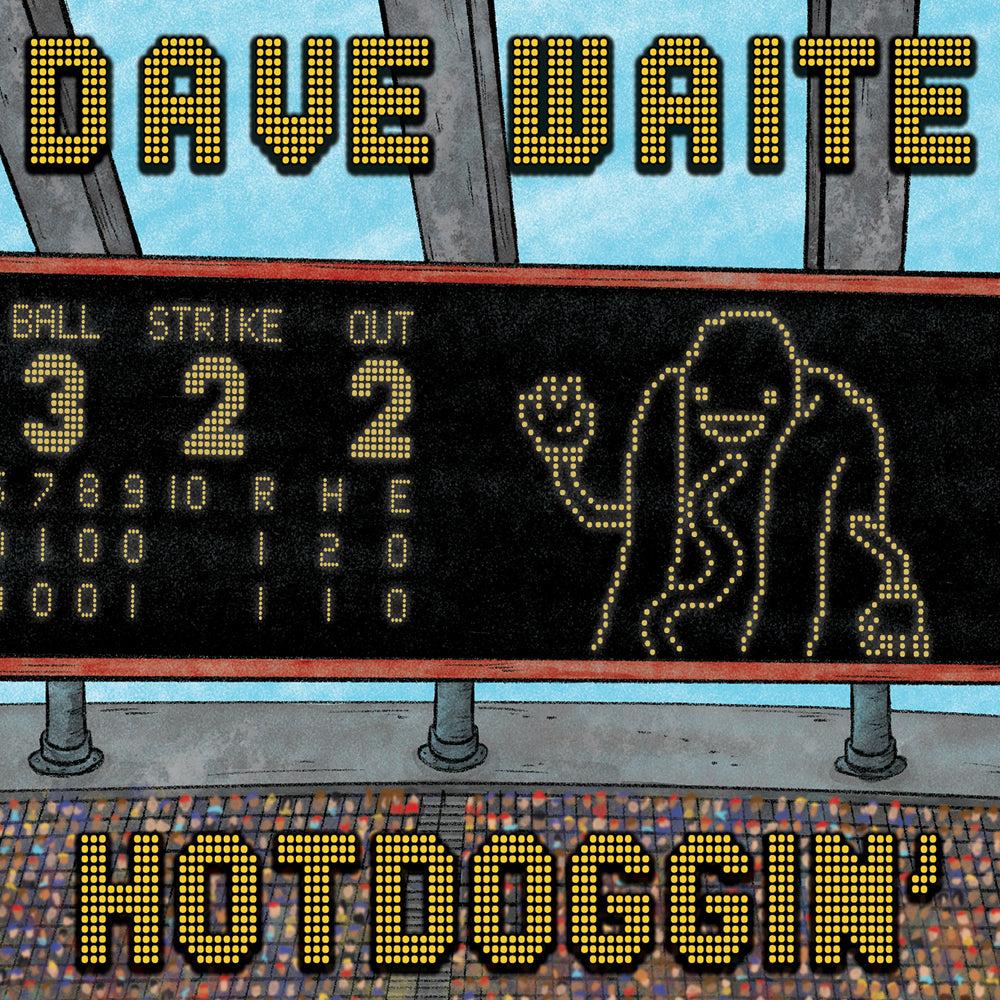 Dave Waite - Hotdoggin' (download)
This product includes a compressed (.ZIP) folder containing .mp3 audio files and a .jpg image of the album art. After purchasing you will receive an email within 5 minutes with a link to your download.
Dave Waite's back, and he's feeling fast and loose. That's right, he's "Hotdoggin'" it, telling jokes like a man who got paid before the show—because it turns out, you can do and say a lot more when the paycheck has already been cashed. The comedy vet returns with a record we considered calling "Graveyard Full of Boners" or "Social Change Starts with Dry Hands," because he's made comedy a full-time career. Why? Because he once got a free drink from a man who remembered his game-winning field goal kick from high school, and that's when Waite realized you just can't ride that wave forever. Time to get out there and earn some fresh clapping (if not the clap—when you get the kind of sexts he does, you never know). So, while he could be resting on his football laurels (make that "laurel"), Dave Waite's busy hustlin', buying his mom a Ouija board, keeping up with Facebook stangers, trying to remember his fake name, and becoming possibly the only man to ever get a refund on his accidental crack purchase. You know you want to know that story. Out now, from Stand Up! Records.
Track Listing:
Milwaukee's Best
Bed and Breakfast
Sweaty Hands
Dirtbag
Food Court
Therapy
Crack Diaries
Mix and Match
Prophecy
Dirtbike Dad
Down Set Eat
---
Share this Product