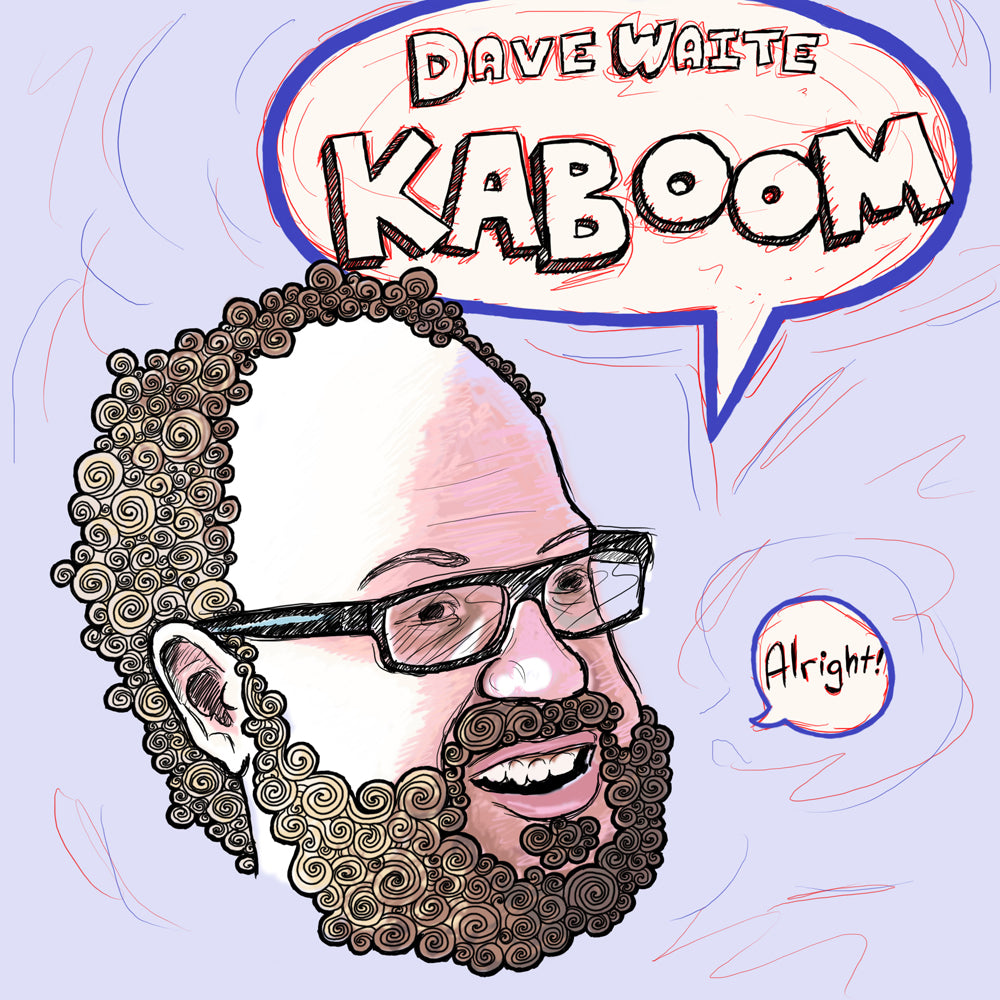 Dave Waite - Kaboom (download)
This product includes a compressed (.ZIP) folder containing .mp3 audio files and a .jpg image of the album art. After purchasing you will receive an email within 5 minutes with a link to your download.
"Alpacas and Oates." "Dicks in the Dirt." "White Devil." "Pants Party." "Wormhole and Delta Airlines." "Sawdust and Janitor Soul." No matter what you Google to get there, so long as you find Dave Waite, we're pretty sure you're in the right place. It's almost hard to know where to start with extolling the virtues of Waite's new Stand Up! Records disc, "Kaboom." Like an episode of "The Wire" with way more funny parts (and a lot less examination of entrenched urban inequality and institutionalized racial tension, natch), repetition only reveals newer, deeper layers of entertainment. On listen number one, you'll get your introduction to Waite's Master Class in Creepy. Pick-up lines, road trips to topless bars, and time travel for hillbillies, that first listen is silly, surprising, and seductive. You're gonna want another. By the second time around, you'll start catching the off-handed call-backs and the way Waite develops his own vocabulary and rhythms, managing to use some sort of alchemy to turn awkward quiet moments into a little titter that winds up into a full-blown, audience-on-board guffaw. And by that third spin? One little aside like "I heard that, for the 'Sex and the City' movie they had to put peanut butter on her gums…" and you're a goner. Waite's got you right where he wants you: captive, helpless in the face of a good time and a great comedic voice.
Track Listing
Kaboom

TV Box

Fine Dining

Hey Everybody, I Went to College

Rockin' Ron (Sleeves Optional)

Kids Make Me Smoke

Real Life Pants Party

Gypsies

Snakes and Ferrets

Click Clack Casual Friday

Time Zones

Big Gay Horseface

Less Talk, More Dance

The More You Know

Potpourri (Grab Bag)

High School HighX
---
Share this Product