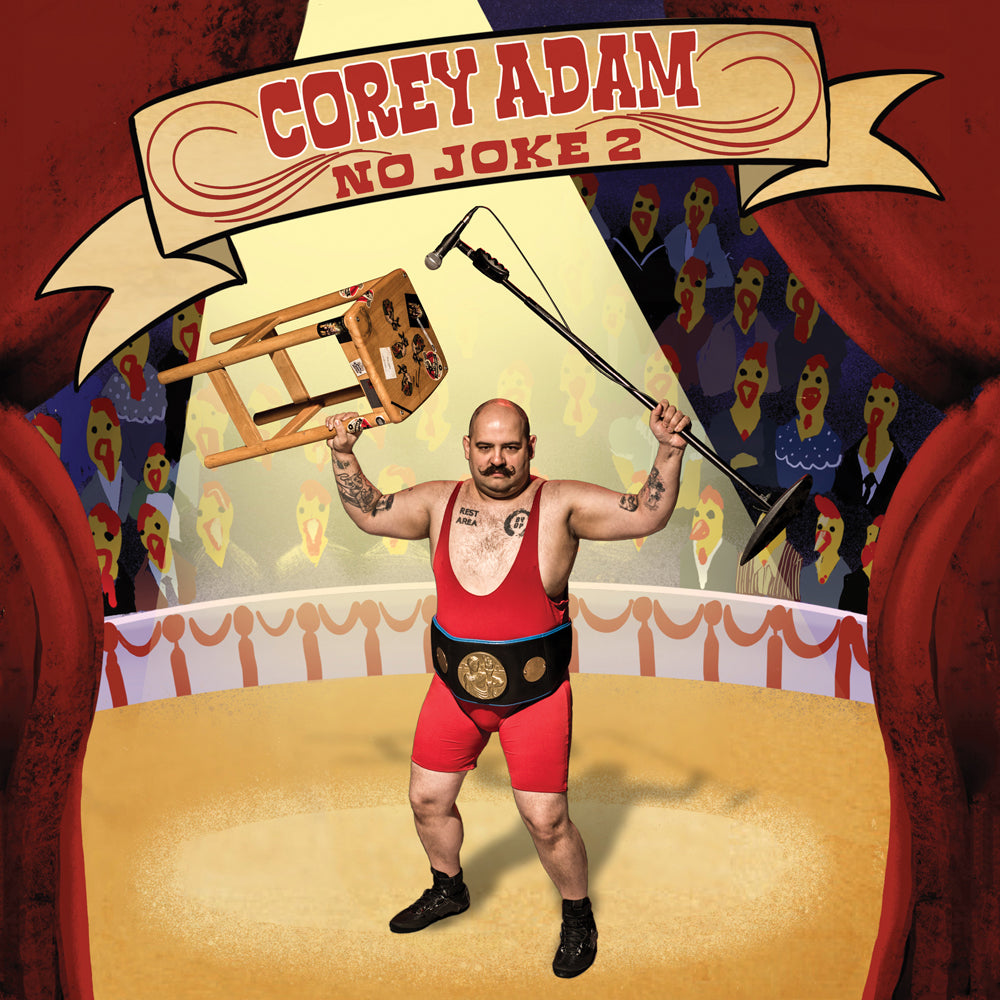 Corey Adam - No Joke 2 (download)
This product includes a compressed (.ZIP) folder containing .mp3 audio files and a .jpg image of the album art. After purchasing you will receive an email within 5 minutes with a link to your download.

Crowd work. Drunk management. Vamping. Heckler shutdowns. Bachelorette banter. Clapbacks. The rebuttal portion. Whatever you call it, when the crowd brings the noise, Corey Adam brings the ruckus. Corey Adam's fans know he can handle himself on stage, and now superfans can revel in the outtakes with No Joke 2 (no boogaloo). Each track, carefully plucked from a different live show around this great land, finds the unofficial mayor of Minneapolis comedy thinking on his feet and giving as good as he gets—nay, better. Next-level better. Take the live show home with the latest release from Stand Up! Records.

Track Listing
Intro
Corey Almost Gets Laid
Bachelor(ette) Party
Corey Meets a Cop
Bullwinkle's Pt 1
Cocksucker
Man Tits
Jake is Brutal
I Like Odd Numbers
Bullwinkle's Pt 2
Gas Fire
Uncross Your Fucking Arms 2
Helpful Fatty
Bucket of Hate
Bullwinkle's Pt 3
He's Up
Pokemon the Movie 2000
Working Class Superhero
Pat's Wall
Slow Clap
Snapchat
Still Not Seinfeld
---
Share this Product