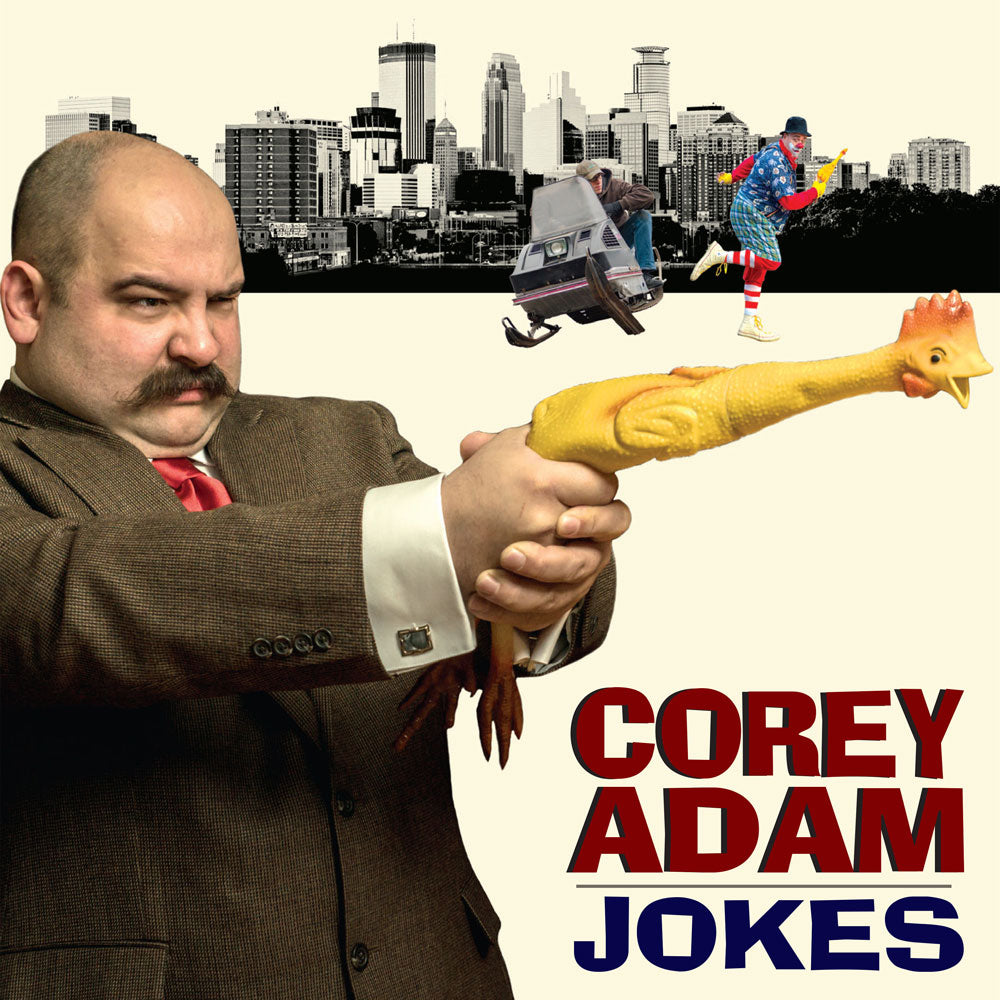 Corey Adam - Jokes (download)
This product includes a compressed (.ZIP) folder containing .mp3 audio files and a .jpg image of the album art. After purchasing you will receive an email within 5 minutes with a link to your download.
Corey Adam's first record, the Game of Rubber Chickens illustrated "No Joke," took the path least traveled by showcasing only the asides, audience interactions, and nimble improv that more often makes the cutting room floor.
Now, graduating to "Jokes," Corey Adam is ready to reveal the polished bits: tattoo related masturbatory chagrin, posthumous exploitation, getting booed in the ER, the intricacies of ending an open relationship, and personal growth via late-night television workout craze. The celebrated host of the "Dirty Bomb Shop" podcast has a pocket full of taquitos, and his homeboys do, too.
Track Listing
Hello Kitty / Tattoos
My Buddy Gus
Wisdom Teeth
Insanity
Bear Box
A Happy Meal
Single
Cosmic Bowling
The Taquito Bandit
Brutality
Wendy's Drive Thru
---
Share this Product