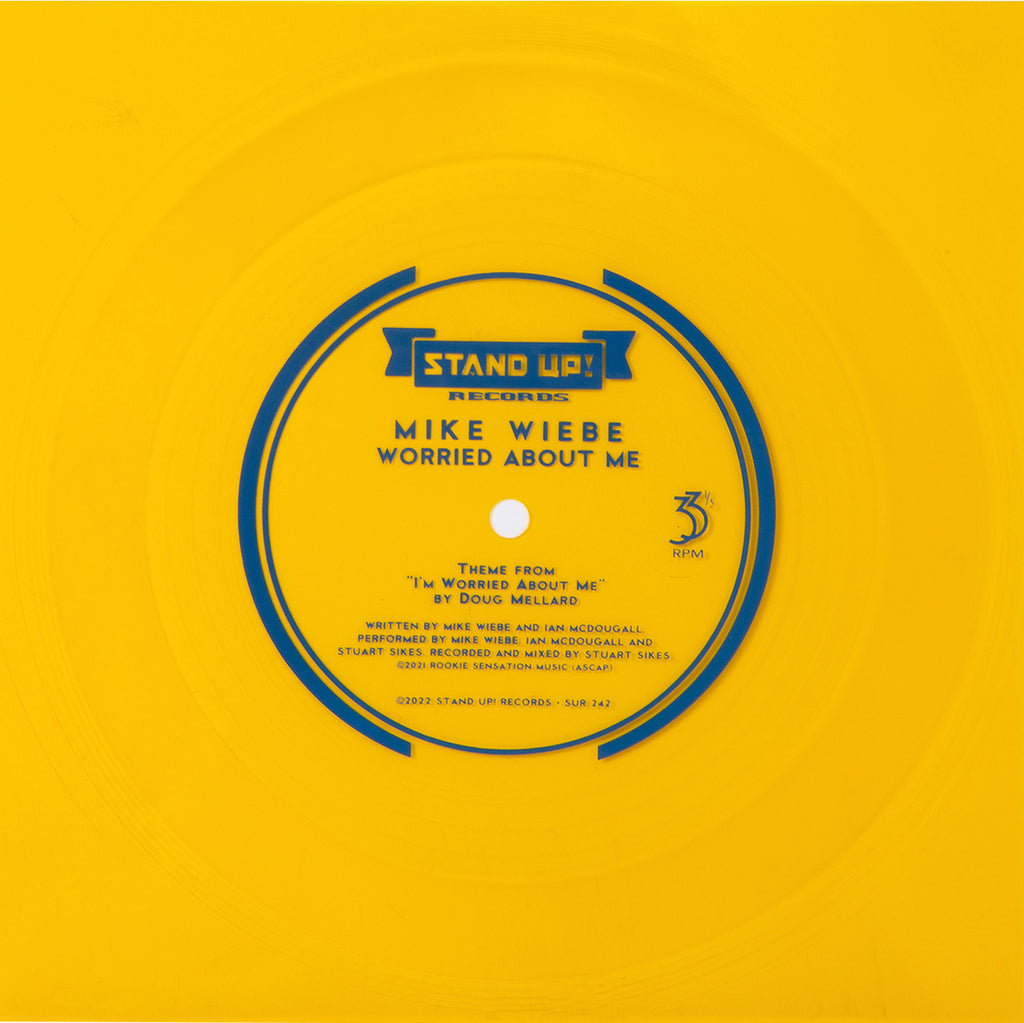 Mike Wiebe - Worried About Me (flexidisc)
Mike Wiebe, man about rock, continues his streak with Buzzkill co-host and labelmate Doug Mellard, this time teaming up with Ian MacDougal (the other half of newly christened two-piece The Side Hustle). That's right, the Riverboat Gamblers and Drakulas alum's third flexi-disc stomp-romp with Stand Up! Records is "Worried About Me." Crank the speakers, this bendy li'l slab is about to unfurrow your brow and rock away the existential dread--for a few minutes, at least. Use as needed to keep the worry at bay.
The download version is available separately, and contains all of Mike's flexi-disc releases with us – "I Can't Die," "The Scary Stuff" & "Worried About Me" – plus bonus instrumental mixes.
Track Listing
Worried About Me
Worried About Me (Instrumental)
---
Share this Product