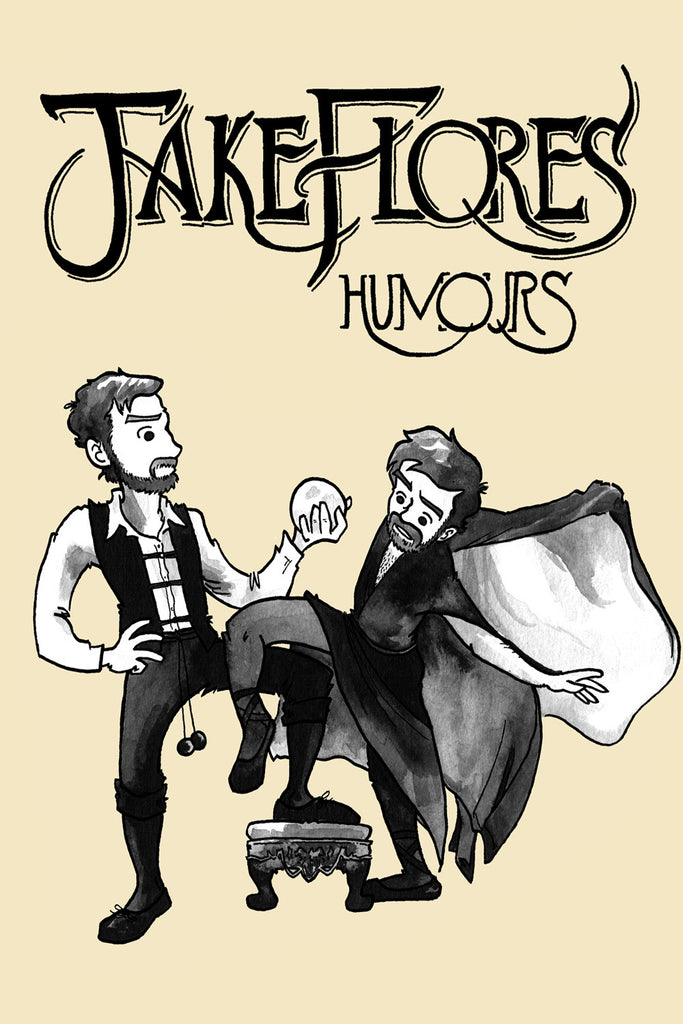 Jake Flores - Humours (video)
Topics covered by Jake Flores in his new, online-only digital video release, "Humours," recorded live in Austin, TX and now out from Stand Up! Records, your purveyor of comedy, tragedy, pathos, and passion:
Nonsensical analogies, inner-monologue-ing your jail experience as a half-Mexican Morgan Freeman, the unauthorized diagnoses of the underinsured, oblique John Hughes references, aging gracefully as a neo-carnie, the best time to start your set, the Tao of "woo," the saddest reason to drink, life loaves, participatory graffiti, why living in San Antonio means living history (and interventions) in reverse, wizards among us, the man who has already walked into the bar, Japanese business trees, R. Crumb drawings of drunken lawyers, unmotivated melees, and the rise and fall of Toby Keith's relationship with his bar and grill.
Oh wait, not that last one… perhaps it's more of an over-arching theme? But everything else—and more! Equal parts Seth Rogan and Kyle Kinane (Kinane and Flores have shared a criminal past), with tinges of Doug Stanhope's bitterness and Al Madrigal's racial bent, Jake Flores creates his best work in jail and serves it up on stage, all for you.
With artwork by Mitch Clem.
Track Listing
A Snake Eating It's Own Head
Toby Keith's I Lust for This Bar and Grill
Feasting on the Blood of the Unicorn
TGIF Death March
An Android Realizing It was an Android the Whole Movie
Toby Keith's What am I Doing with This Bar and Grill
Fist Fight at the Alt Comedy Sweater Party
Smashing the Patriarchy in a Bathroom
Garbage King of the Rat People
Half Man, Half Cactus
A Bunch of Heads on Spikes But They're Laughing or Something
A Cool Motorcycle Made Out of Skeleton Bones
Toby Keith's I No Longer Love This Bar and Grill
Good Night. I Love You. Be Safe.
---
Share this Product