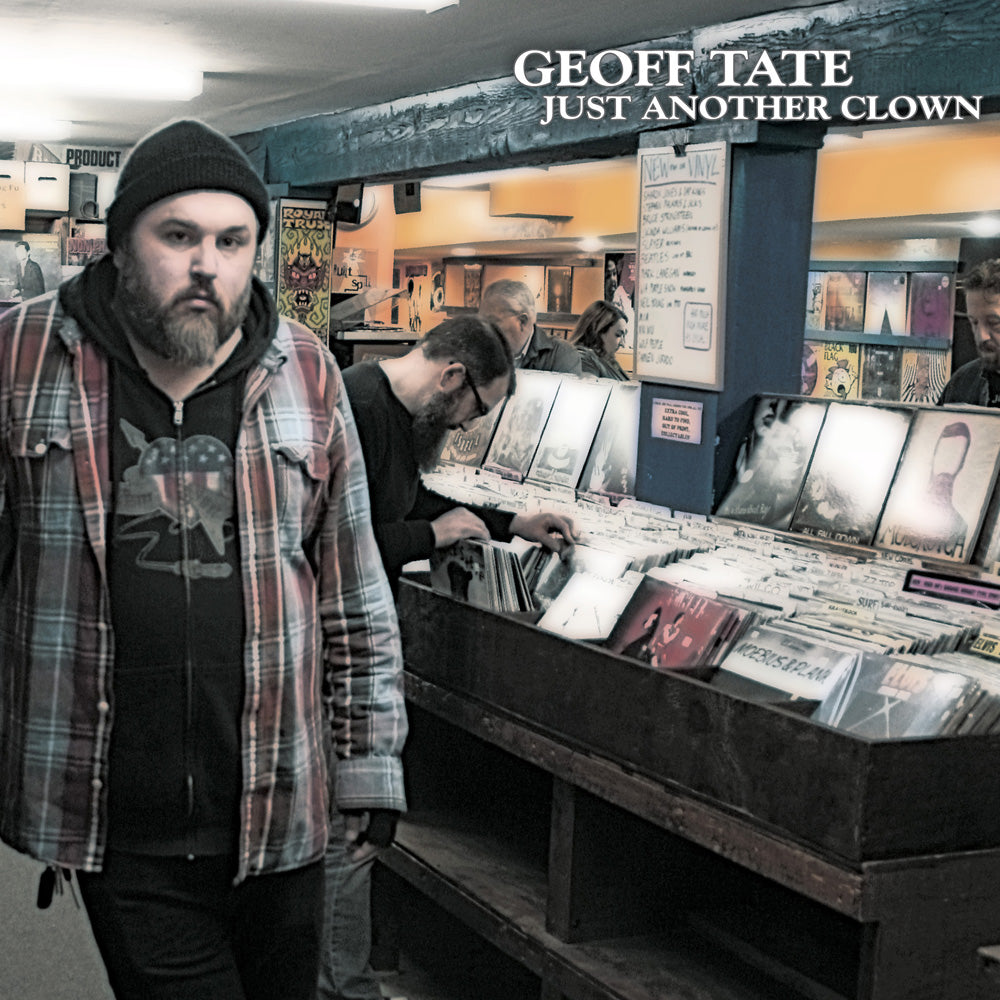 Geoff Tate - Just Another Clown (download)
This product includes a compressed (.ZIP) folder containing .mp3 audio files and a .jpg image of the album art. After purchasing you will receive an email within 5 minutes with a link to your download.
Drug dealing is an all-sales-final industry, and Geoff Tate's a waste-not, want-not kind of guy. If he's got to smoke some rock-salt tobacco for the sake of science—and without getting "too into it"—he'll figure it out. A bit of a human GPS for "that neighborhood where you can buy cocaine without even knowing the guy," let's just say Tate's got 99 problems, but failing urine tests isn't one. (He keeps a demanding schedule of drug-taking, including one that made him an enthusiastic and demanding dancer.) Like some sort of euphoria-inducing combination of Mike Birbiglia and Kyle Kinane, Tate has a laid-back swagger that allows for the conveyance of a history of "really" failing at drug tests, online dating, and career moves without any hint of actual bitterness. The world around him is basically one more great story to tell an audience, whether it's made up of his slightly dim friends or a crowd of eager comedy fans. Oh, and in case you're looking for love with this self-styled fixer-upper, you might want to know just a few more things: Tate's trivia skills focus on Bob Seger lyrics and the show "Cheers," he's an elaborate and creative liar, and he fully acknowledges that upon losing his cell phone, he essentially becomes an addled hobo.
Track Listing:
Intro
Internet
Hobbies
Interests
Crack
Acid
Brother
---
Share this Product