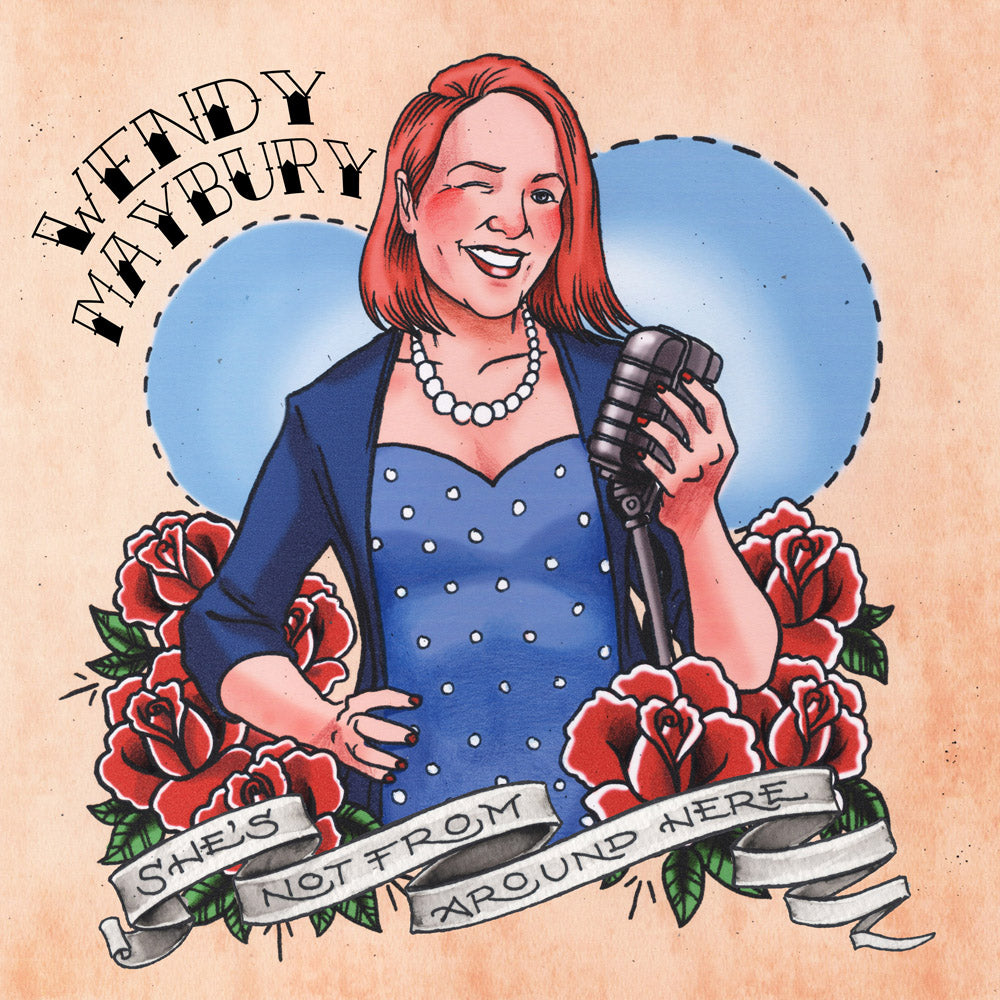 Wendy Maybury - She's Not from Around Here (download)
This product includes a compressed (.ZIP) folder containing .mp3 audio files and a .jpg image of the album art. After purchasing you will receive an email within 5 minutes with a link to your download.

Guess who Wendy Maybury isn't concerned about winning over. Okay, we'll just tell you: Turbo Baptists, Nazi Grandmas, Alpha Moms, Kindergarten Pets, and Penis Mullets. But that's just the start. Others who may be anti-Maybury include: Whitewater Rafting Outfitters, Children (ages 6-9), Unwoke White Trash, Cops, Bats, Aunt Debbie (luckily, just one at a time), and Biggest Loser Trainers.
In the dulcet tones of her native Alabama, Minneapolis transplant and military brat Wendy Maybury never shies away from the tough topics—she just couches them in honey-dipped "Bless your hearts!" and, if it comes to it, shuts down the Facebook comments (because when 700 people comment on your unborn child's penis style, it's time to peace out). Maybury's first album, "She's Not From Around Here," chronicles modern womanhood, from breastfeeding judgment to dodging junk mail, parking ramp sex to wetsuits, wildlife management to gender equality via equivalent public discomfort—it's all, as it turns out, a series of hilarious compromises.
A dose of joy in a difficult time, "She's Not From Around Here" is available from Stand Up! Records or wherever fine comedy is sold.
Track Listing
Hello There
Baptists
Military Mayburys
German Grandma
The Portrait Studio
Horizontal Limit
JUICY
Baby Makin'
Penis Mullet
Push It
Mom Pressure
Rocky the Gecko
Force Choke
DickTiming
The Bat Story
The Vagina Song
---
Share this Product