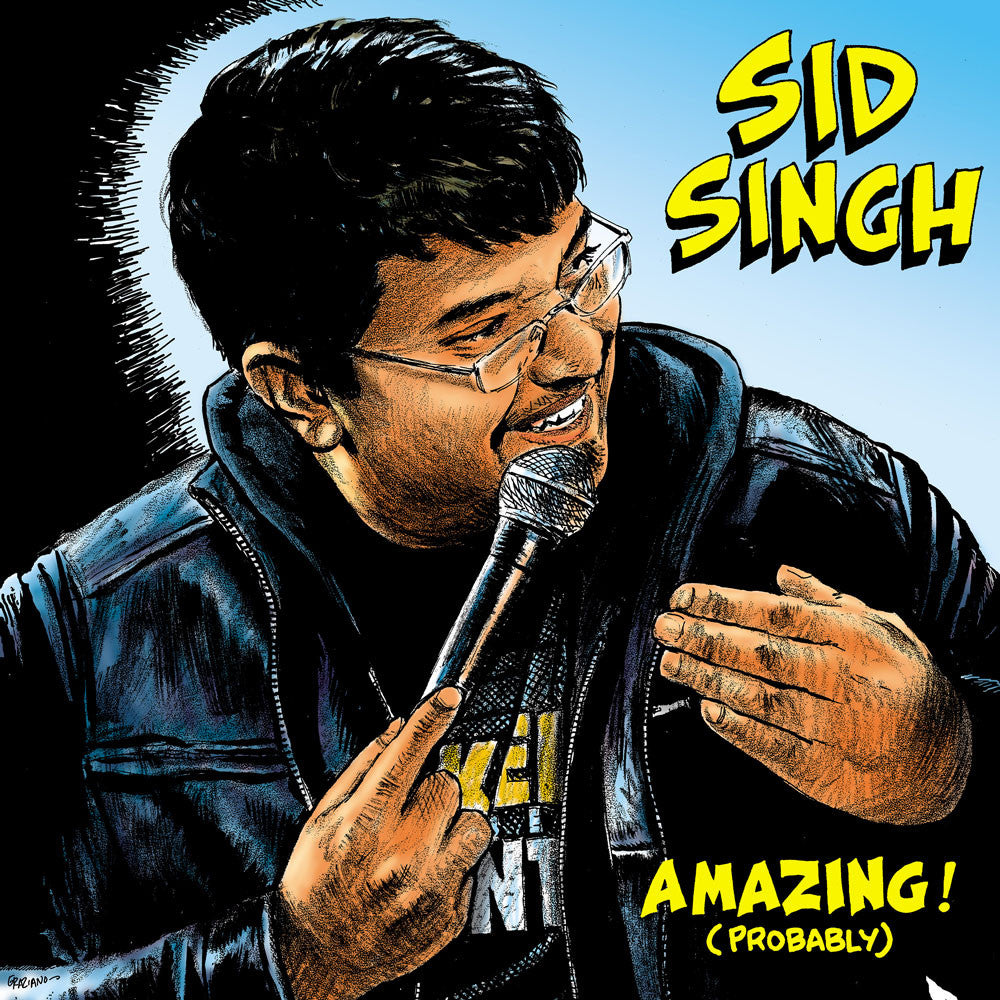 Sid Singh - Amazing! (Probably) (download)
This product includes a compressed (.ZIP) folder containing .mp3 audio files and a .jpg image of the album art. After purchasing you will receive an email within 5 minutes with a link to your download.
Next-level bullying: when your bully grows up to steal the love of your parents. Next-level diversity: when your thrice-removed racial impression leads to a Japanese kid in San Jose in 2002. Welcome to the hilarious world of Sid Singh, Indian-American Casanova and unlucky atheist. A 20-something comic who's not ready to get married, but just about financially prepared for a divorce, Singh is the hapless star of his own epic tale, gleefully cataloging awkward moments, family interventions, and that one time his only fan turned out to be both blatantly homophobic and bad at googling nature facts—all in the service of kick-ass standup and the occasional cross-stitch ready koan: Just because it rhymes doesn't mean it's not racist. When you choose integrity, stop to ask if you're also choosing poverty. The only thing stronger than karma is white privilege. Singh's first full-length record, "Amazing! (Probably)," is out now from Stand Up! Records.
Tracks
Rules of the Show
High School Reunion
Amazing Father / Terrible Dad
Birmingham, England: The Worst Show of All Time
What Race You Think I Am?
Jeff
Gandhi
Equinox
Marriage
Scottish Bartender
Two Women
Cutting Edge Liberal
Atheist
Silly Person
That Indian Voice
---
Share this Product