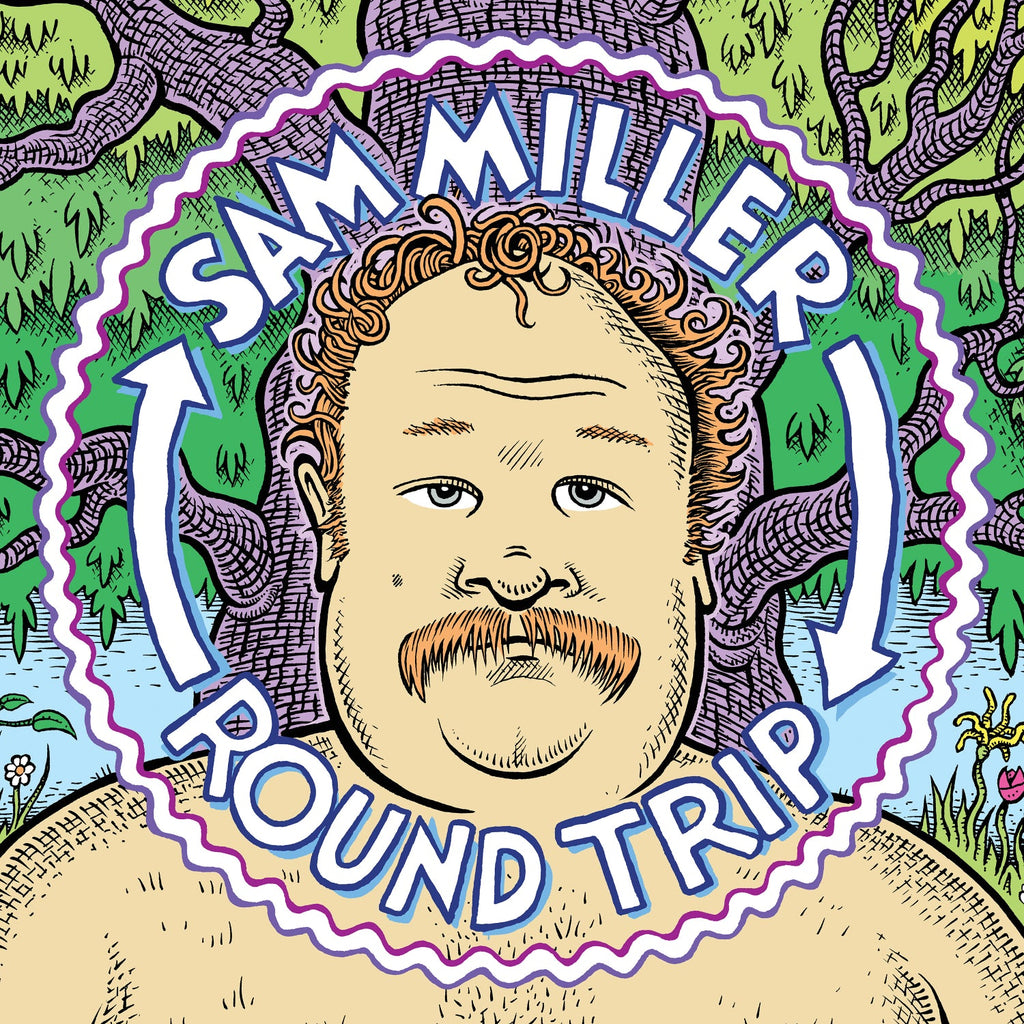 Sam Miller - Round Trip (CD&DVD)
Sam Miller's come full circle—"Round Trip," if you will. It only took roughly 13 years to get from just outside the Capitol Theater in Olympia, WA, to inside, standing center stage, telling his sobriety story not 200 yards from the spot where he found himself under a tarp (and the very specific gaze of a passerby). All he had to do was take a look at his own belly tattoo, determine whether he needed to get sober (he did), work to get and stay sober, get four jobs, fall in love and form a family, build a stand-up career, take a detour into nonprofit work, weather some breakthrough COVID, and stay outta jail. Easy peasy! With fond memories of pre-emptive tasings (the pepper spray really took the edge off), the ability to move beyond all those seagull-egg rumors, and a great deal of bravura when faced with a vagina, Miller brings to mind Kyle Kinane and Tommy Chong, with a strong undercurrent of Margaret Cho.
In this joyful hour we learn about his whirlwind romance with his wife (only one lie—a sin of omission, really—and they'd moved in within two weeks and gotten pregnant within a year and a half), how COVID interrupted his initial foray into full-time-comedy (and his ability to taste, but not to eat), and why big people sex is the best sex (who doesn't love stress-testing the furniture and pretending to be monster trucks?). A tried and true pickle of a man, Miller laughs his way through the vagaries of fatherhood, meth-addled memories, getting arrested while in jail, vaccine resistance and Home Depot bucket chemistry, and quinoa, never losing the sly lilt that lets you know that he understands we're all in it together.
Track Listing
Meth and Me
Fred Meyer
June 10th, 2008
Birth Control
Dating While Homeless
Covid
Breakthrough Covid
Cold Weather Choices 
Triangles
Tacoma Dome
Full Circle 
---
Share this Product