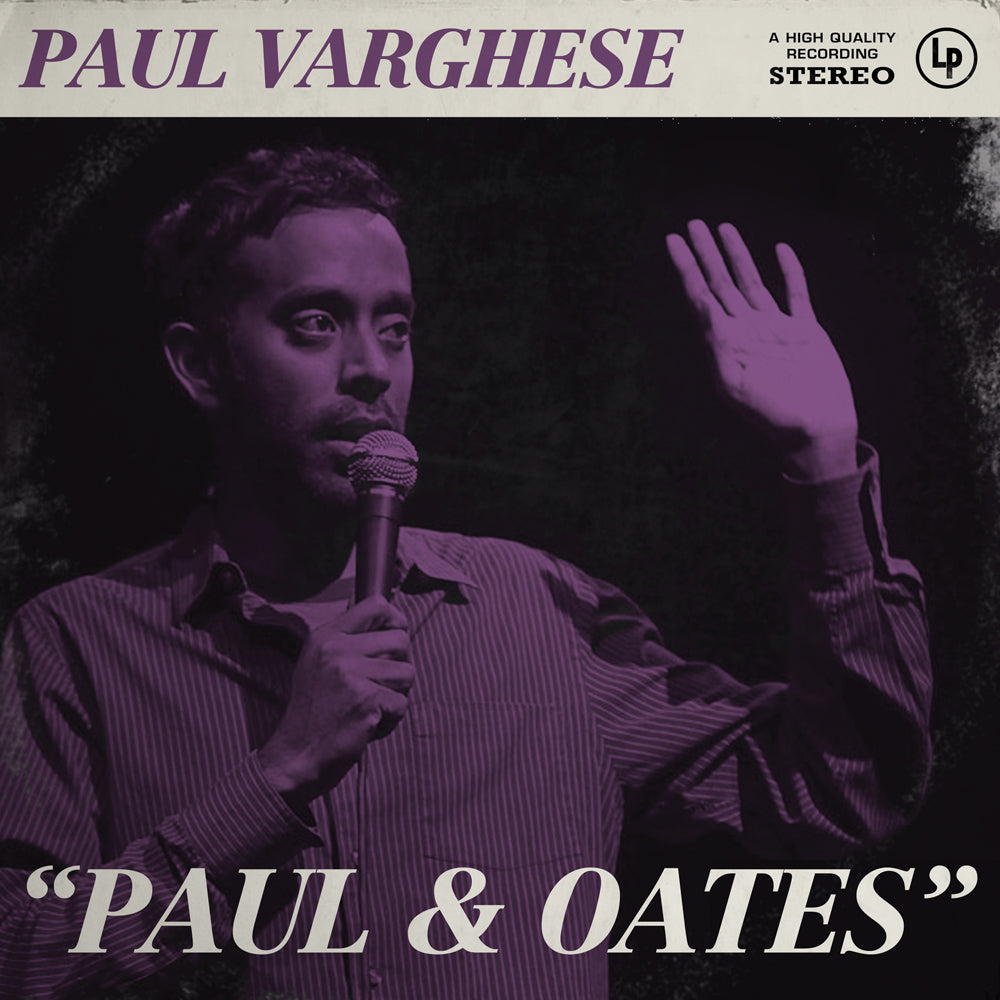 Paul Varghese - Paul & Oates (CD)
Like some brilliant Indian American cross between Margaret Cho and Chad Daniels, Paul Varghese has a face—and a voice—for radio. He offers not only the best question to ask a white supremacist, but also seduction tips for the broke, suggestions for American-tragedy-cocktails (if we can order an Irish Car Bomb, what can the Irish order?), and the two locations in which you must always wear pants. It's optional everywhere else.
Just to be sure things are going to go well, Varghese likes to start his set with three test jokes. You like 'em? Awesome. This'll be fun. Not up your alley? Settle your tab and go find something else to do with your night. No harm, no foul. Thereafter, Varghese chalantly—if we assume that means "with purpose and polish"—strides through his set. A stand-up vet and free-style fleeing proponent, he tosses out one-liners that the audience grasps immediately as brand new Facebook status updates, at the same time as he builds a whole vision of his family, his life, and his outlook—all a little off-kilter, but containing that truth that connects us all. We all feel a little like weirdos, it's just that only Southeast Asians and Middle Easterners get to experience mile-high machismo. As Varghese puts it at one point, "It's arrogant, but funny!" He's right on both counts.
Track Listing
Joke Number One

Motorcycle

Convertible

Taft

Fleeing

Fireball

Adult (Not Really)

Gaining Weight

Church on TV

School Pics

Moodiness

Arranged Marriage

Living Alone

Dad Varghese
---
Share this Product