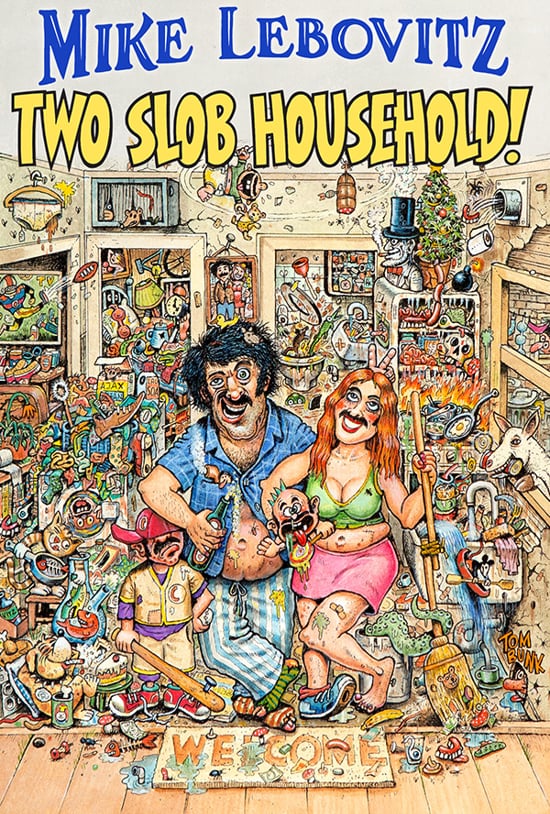 Mike Lebovitz - Two Slob Household! (video)
When Mike Lebovitz boomerangs back from the Fibonacci spiral of one of his elaborate tangents, only to deftly deliver the coup de grace on the original set-up, it lands with all the joy of a magician's electric reveal. It feels like he's uncorked some alchemical amalgam of John Belushi, Mitch Hedberg, Kyle Kinane, and Adam Pally, some Chicago-inflected, conspiratorially winking brilliance delivered by an unassuming barstool philosopher and slightly less-than-observant Jew (let's just say he owns a menorah, but it was definitely a Christmas gift).
He's sly, inventive, expertly skillful, and totally delightful—even cracking himself up with the most off-handed joke of the night. And now, Lebovitz has delivered precisely the right stand-up set for the right historical moment: it's the Great Quar, everyone is freaked out and cooped up, and if you don't live in one, you live like you live in a "Two-Slob Household."
This extended-set digital DVD features all the deliciousness of the album, enriched with a smooth gravy of urban chauvinism and suburban dad shit, dick lassos and country music cancellations, and the DUI/DTF conundrum.
Mike Lebovitz: Two Slob Household from Stand Up! Records on Vimeo.
---
Share this Product