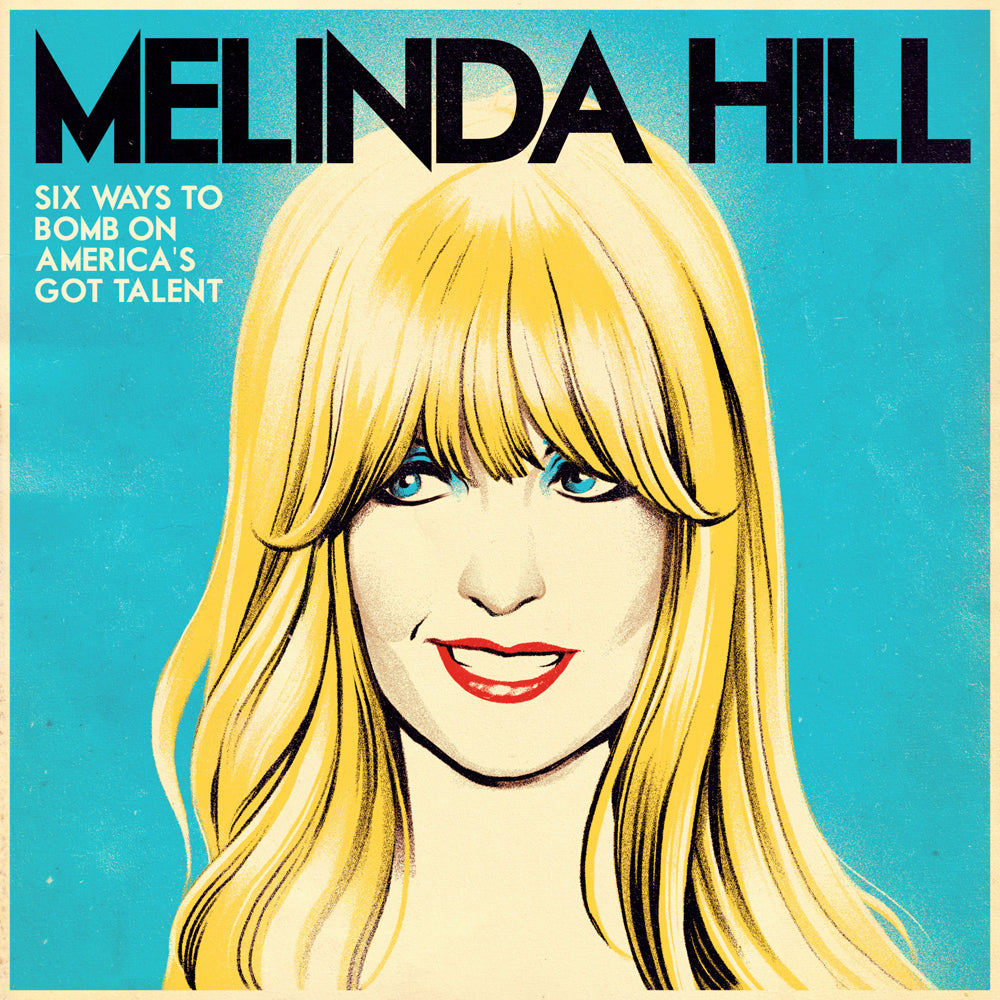 Melinda Hill - Six Ways to Bomb on America's Got Talent (download)
This product includes a compressed (.ZIP) folder containing .mp3 audio files and a .jpg image of the album art. After purchasing you will receive an email within 5 minutes with a link to your download.
First, America may have talent, but it's unlikely to be found by Howard Stern and Sharon Osborne. It's just… unlikely. Second, Melinda Hill will tell you there are many, many ways to bomb on America's Got Talent. But third—and that's an important "but third"—only Melinda Hill can whittle those many methods of flaming out on national TV into a digital short that utterly redeems the titular bombing. With a story-teller's confident cadence and a wicked delivery, Hill easily pulls in the audience at Hollywood's "Sit N Spin" as she revels in the utter ridiculousness of going against all advice, going down spectacularly, and going up against her worst critics: all of her dearest friends and managerial confidants who assured her this was going to go badly in the first place. Oh, and some nitwit backstage who'd like her to know even their dad hated it. Stand Up! Records is stoked to share our very first digital single, 11:31 seconds of pure delight.
Track Listing
 Six Ways to Bomb on America's Got Talent
---
Share this Product