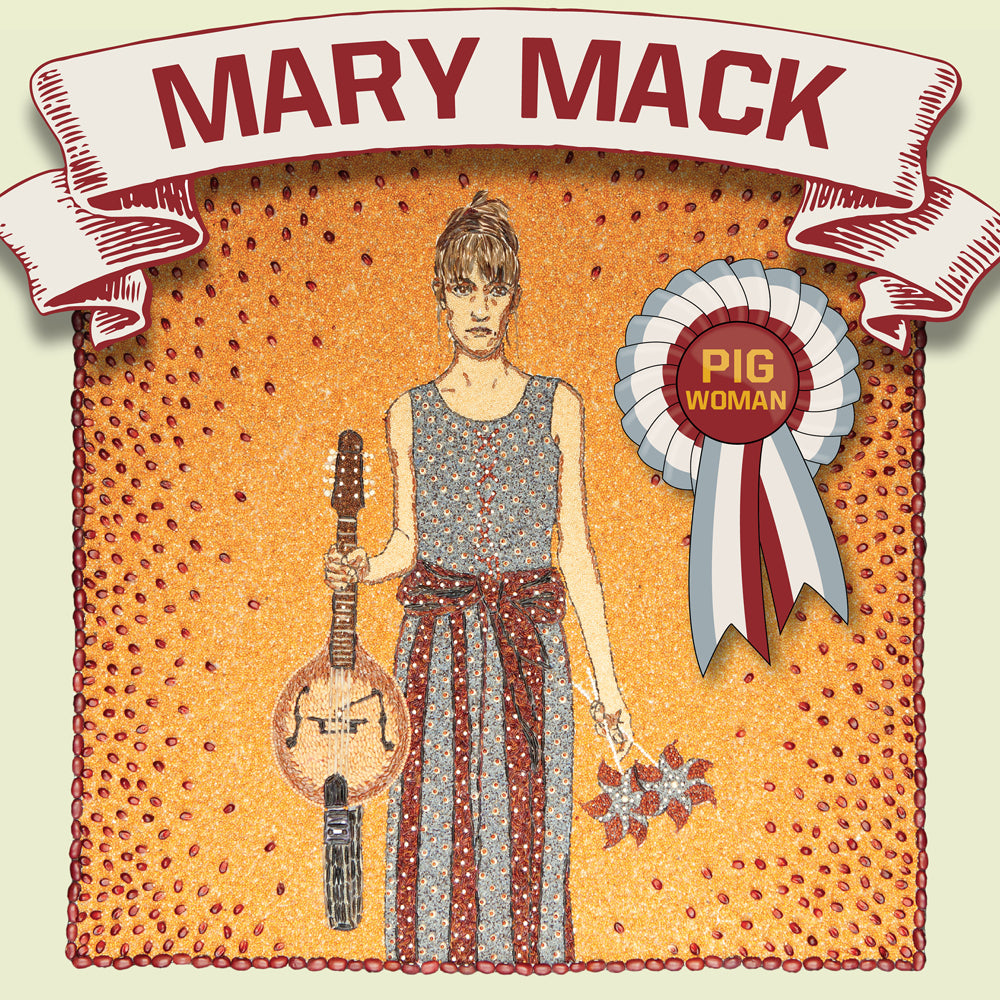 Mary Mack - Pig Woman (download)
This product includes a compressed (.ZIP) folder containing .mp3 audio files and a .jpg image of the album art. After purchasing you will receive an email within 5 minutes with a link to your download.

"Pig Woman," Mary Mack's first album with Stand Up! Records, brings the Midwestern native back to the Twin Cities. And don't let her Wisconsin honk-e-bonics fool you: this comic's command of the stage reveals a sly wit and quick, nimble instincts. From alcoholistic medicine to DIY raccoon rescues to the romance of a rest-stop proposal, Mack introduces the finer points of backwoods living while skillfully navigating the twists and turns of audience interaction—a less seasoned professional would surely stumble, but Mack gleefully walks each new trail without ever relinquishing her mastery over the room. Whether you, too, have learned life lessons at the State Fair or you just can't wait to sign up for the "Herd of Pugs 1K," we're positive Mary Mack is your new best friend of funny.
Track Listing
Improv Class
Small Town & Body History Reprise
Double Standards & Anniversary
Recently Married & Compliments
Mouth Breathers
Trophy Wife
Midwest Polka Society
How Did He Ask Ya: Crowd Version
How Did He Ask Ya: My Version
Interview with My Drunk Neighbor
Honeymoon
Bay Area
Metric
Mom Pets
Natural Remedy & Jail Rehab
Antidepressants
William the Veteran from Alaska
More About William & His Joke
Pig Heart
Pig Woman & the Dairy Princess
---
Share this Product