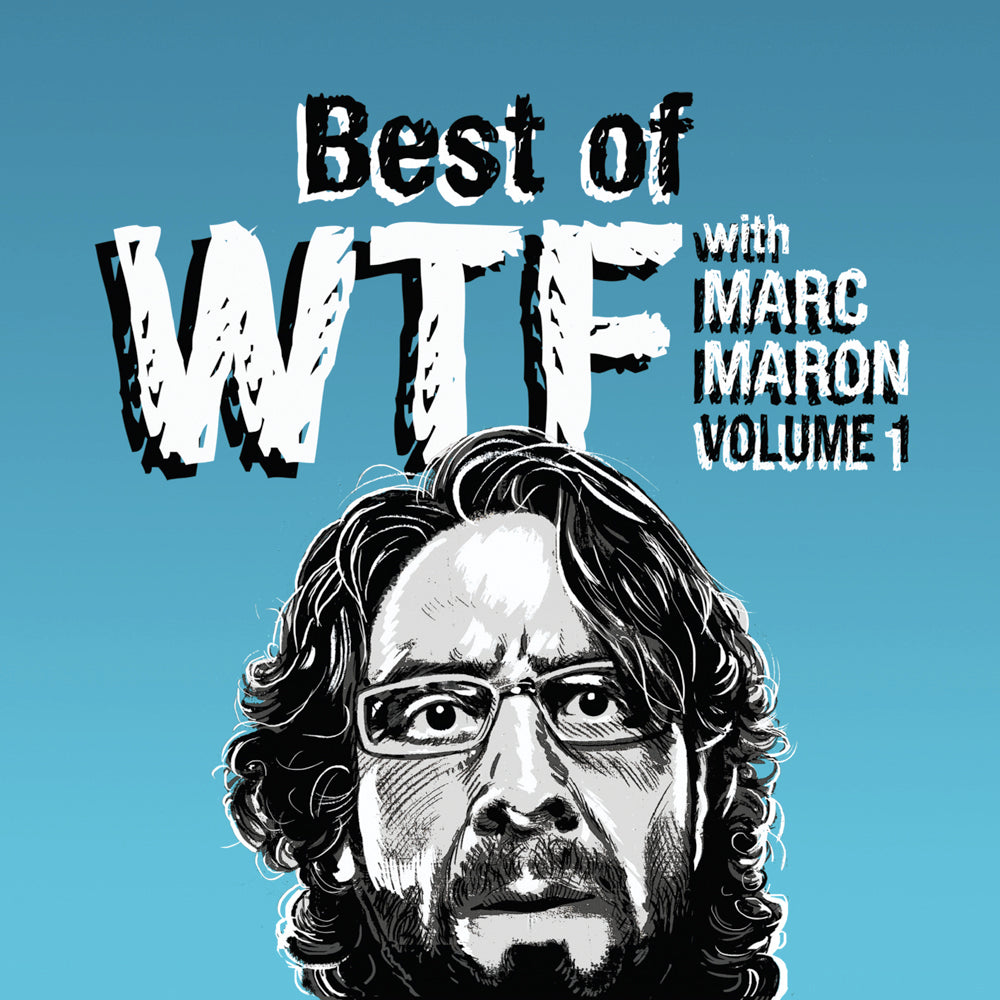 Marc Maron - Best of WTF with Marc Maron Volume 1 (CD)
Lock the gates! Once only available as a super secret CD, the Best of WTF with Marc Maron Volume 1 is now available to the masses.

Here's what Marc wants you to know, "They were part of a package we would send to premium donors to the podcast when we first started and that was the only income stream we had. It's bits and pieces from the first fifty or so episodes and some music by listeners as bumpers. There's a limited number. They came out in 2010."

El Chupacabra's favorite "Jewish podcast", WTF with Marc Maron, changed the podcast landscape when it debuted in 2009. This collection starts with the roots of WTF, when Marc lived in an apartment in New York, and moves on to the, now iconic, Cat Ranch in LA. Highlights include talking about family with Zach Galifianakis, having the wrong kind of leadership skills with Eugene Mirman, Arby's sauce hate crimes, struggling in comedy with Todd Barry, battling satanists with Sam Kinison, and donut fights. You'll meet Marc's parents and get a behind the scenes listen into making the podcast with WTF producer, Brendan McDonald.

Best listened to with a cup of coffee, a nicotine lozenge and a lap full of cats.

Boomer lives!
---
Share this Product