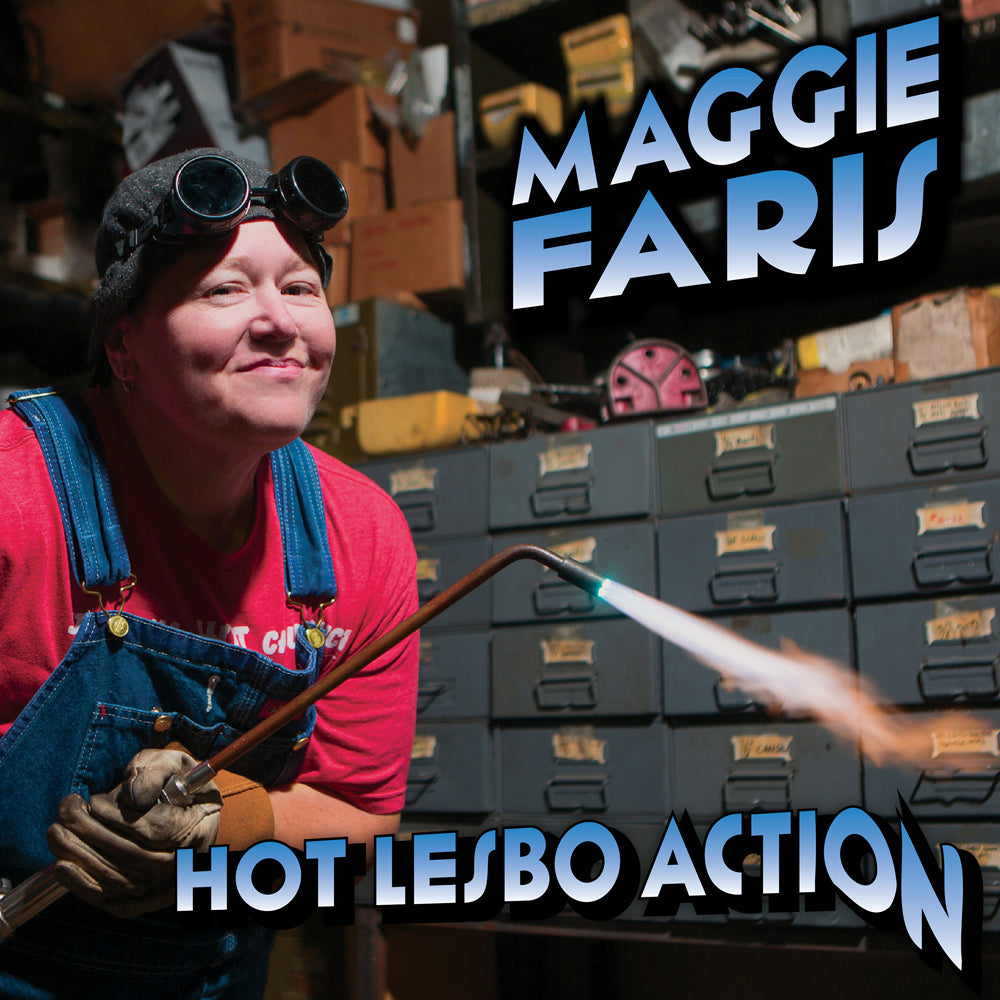 Maggie Faris - Hot Lesbo Action (download)
This product includes a compressed (.ZIP) folder containing .mp3 audio files and a .jpg image of the album art. After purchasing you will receive an email within 5 minutes with a link to your download.
Indoor rock skipping, Jehovah's Witness taunting, naming flora and fauna, swearing with exchange students, jacking inappropriate liquors, tattoo improv, not keistering domestic animals, ghost writing for Ted Nugent, hydrating, doing turtle workouts to Kenny G, working as a seeing-eye person, and describing male genitalia in ways that reinforce her gaiety—these are a few of Maggie Faris's favorite things. Not one to mince words (but also not a paperboy, Mario Brother, farmer, HVAC specialist, stripper, or phy ed teacher) Faris is just your run-of-the-mill middle-aged lesbian with a Yaris full of assorted dogs and nimble one-liners. Her casual, almost conspiratorial delivery complements her wry wit and quick reflexes in a way that's impossible to resist. Faris is the woman you want on the next barstool, the friend you want to come over for Brady Bunch marathons, and the next great comic you'll be quoting at parties. She's the "Hot Lesbo Action" you've been Googling all these years.
Track Listing
Four Choices
Hot Lesbo Action
Drivin'
Simple Pleasures
Cattails
Germans
Ink
Bonies
MORE Hot Lesbo Action
The Big Stall
Dog Action
Be Safe
---
Share this Product