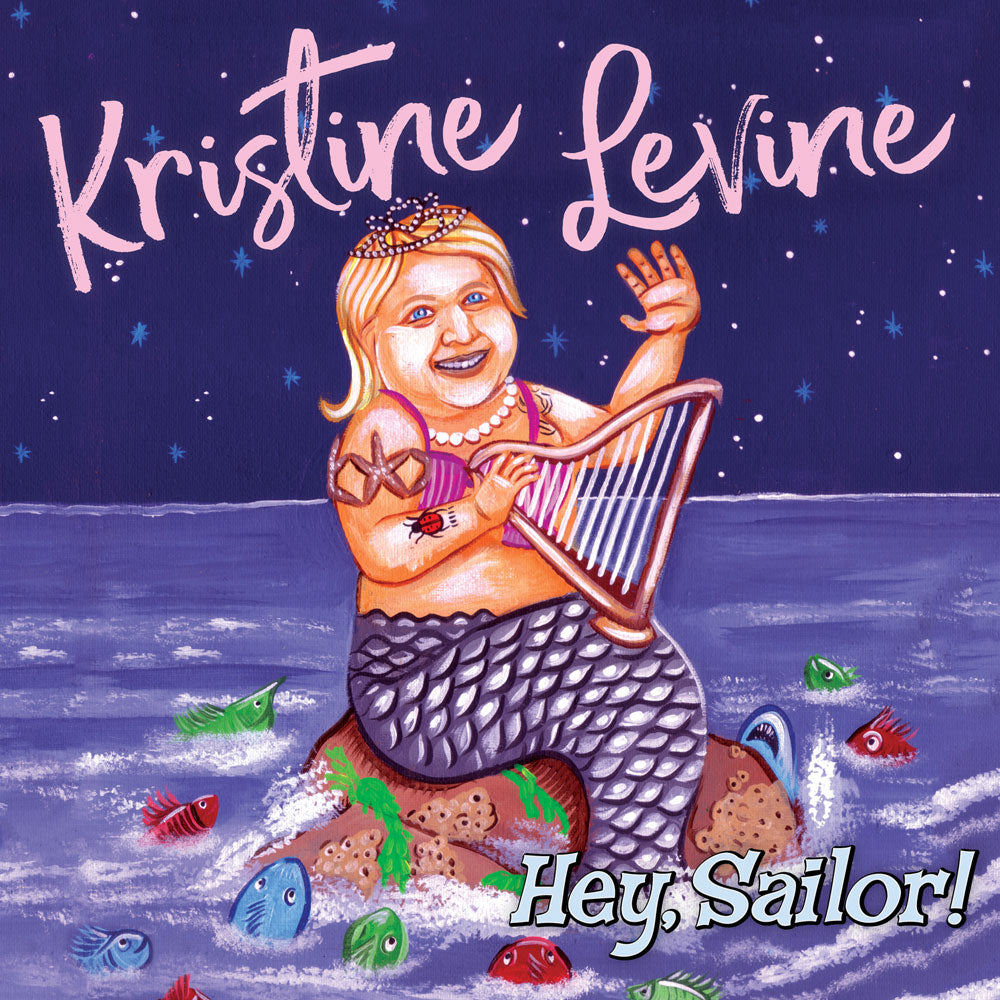 Kristine Levine - Hey, Sailor! (CD)
Kristine Levine is so "Portland," she's on television, but doesn't own one. She dated a banker, but broke up with him because he wouldn't take time off to go huckleberry picking. She even hung in there for a half-hour barefoot manifesto from a never-shoed. Honestly, it's no wonder she migrated back to PDX to record her very first stand-up record, "Hey, Sailor!"
Whether you know her from "Portlandia," Doug Stanhope's "Unbookables," or the incredible, unenviable Guinness Book feat of performing stand-up in all 50 U.S. states in 50 days, Levine's filthy mouth and buoyant attitude are equally, endearingly shocking. With a resume boasting "mother, comedian, porn shop clerk, and metal worker" and set to a soundtrack of flossed-out underground rap (with some Bruce Springsteen, Johnny Paycheck, and Gordon Lightfoot tossed in for variety), Levine is the proudly bitchy and unmistakably hilarious best friend, favorite aunt, and indoor land mammal you didn't even know you needed.
Track Listing
Never Get Recognized in Portland
Welfare Office Famous
Plaid Pantry Rapport Jobs
Firing The Boss
Death Garbage Highway Cleanup
I'll Tell You Why I'm Terrible
Fat Kids
Intervention (is a) Joke
Shipwreck Pussy
Bath Baby
What's This Job About?
---
Share this Product