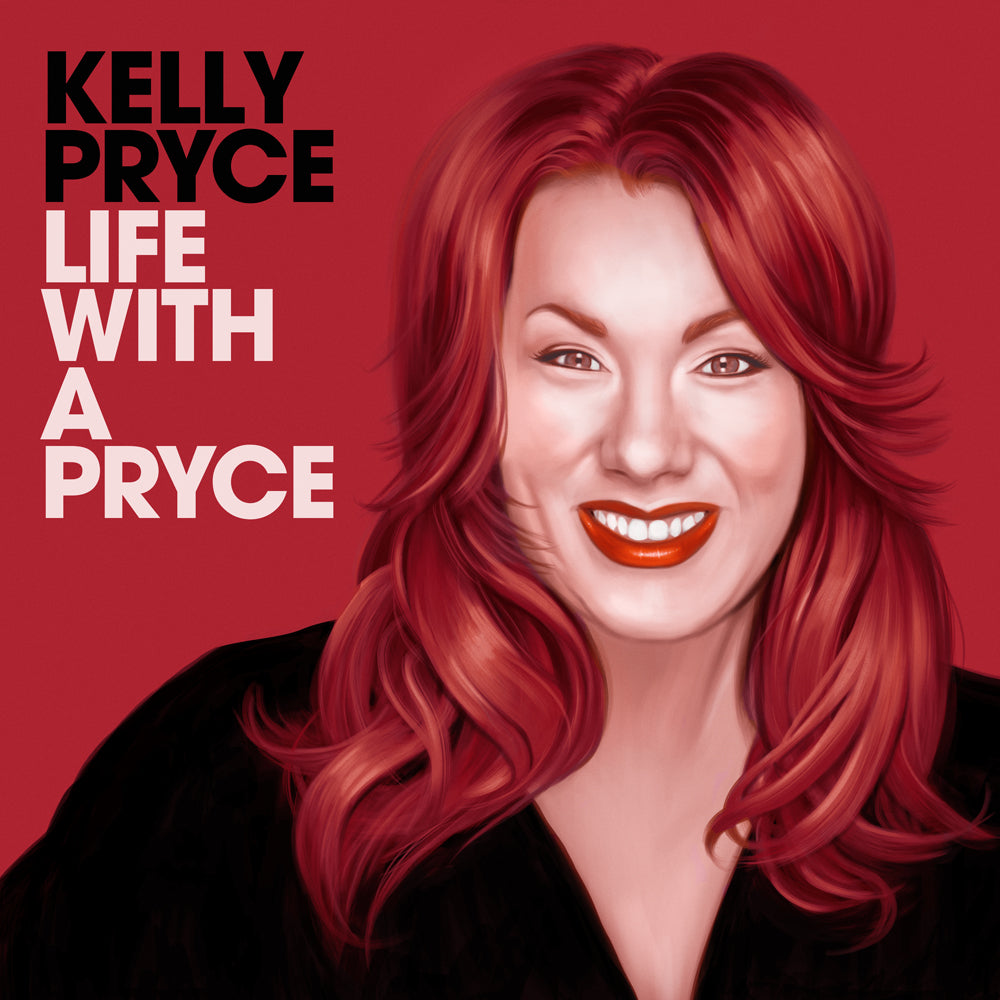 Kelly Pryce - Life With A Pryce (download)
This product includes a compressed (.ZIP) folder containing .mp3 audio files and a .jpg image of the album art. After purchasing you will receive an email within 5 minutes with a link to your download.

There are so many paths to self-discovery. Maybe the funhouse mirror of reality TV suddenly reveals you've leaned Duggar, but you're actually an aspirational Sister Wife. Maybe your spouse suggests clever workarounds for your pregnancy-related grooming limitations, and you realize you're actually a hillbilly bride whose prolific procreation makes the plasticized women of LA wonder whether you're a drunk or a Bible-beater. Maybe it's just you and a hand mirror, learning that avoiding truly looking into the Eye of Sauron not only allows unchecked horrors, but also hints at how you keep having all those kids. Or maybe—and wow, this one's a real punch in the lady bits—your mother-in-law presents you with a scrapbook of photos from the lower end of your "birth story," and you decide it's time for a full, she's-all-that-style makeover in the ol' Downton Abbey.  Kelly Pryce is a woman who knows herself: A Last Comic Standing alum, she's nailing that "Sacramento look," she's unencumbered by shame, she's not scared of being fat (though she'd prefer not to die in a "fat way" like, say, getting into a head-on car crash because her hand's stuck in a Pringles can), and she's taking the epidural, because if she wasn't sober when the baby got in there, why skip the drugs on the way out? Unflinching and utterly relatable, a Joan Rivers for the 21st century, Kelly Pryce proudly presents her first stand-up album, "Life with a Pryce," out now from Stand Up! Records.
Track Listing
Not L.A. Material
Babies, Babies, Babies
First Time Around
Scrapbooking with My Vagina
What Do You Do with the Baby's Extra Penis Skin...
The Princess and the Anal Pea
The Sex Talk According to Google Search
The Dirty Sanchez Christmas
The Best Advice for Future Mothers
Curiosity Killed the Erection
Whatever You Do in Life, Don't Die in a Fat Way
Things to Do Before You Say, "I Do"
---
Share this Product