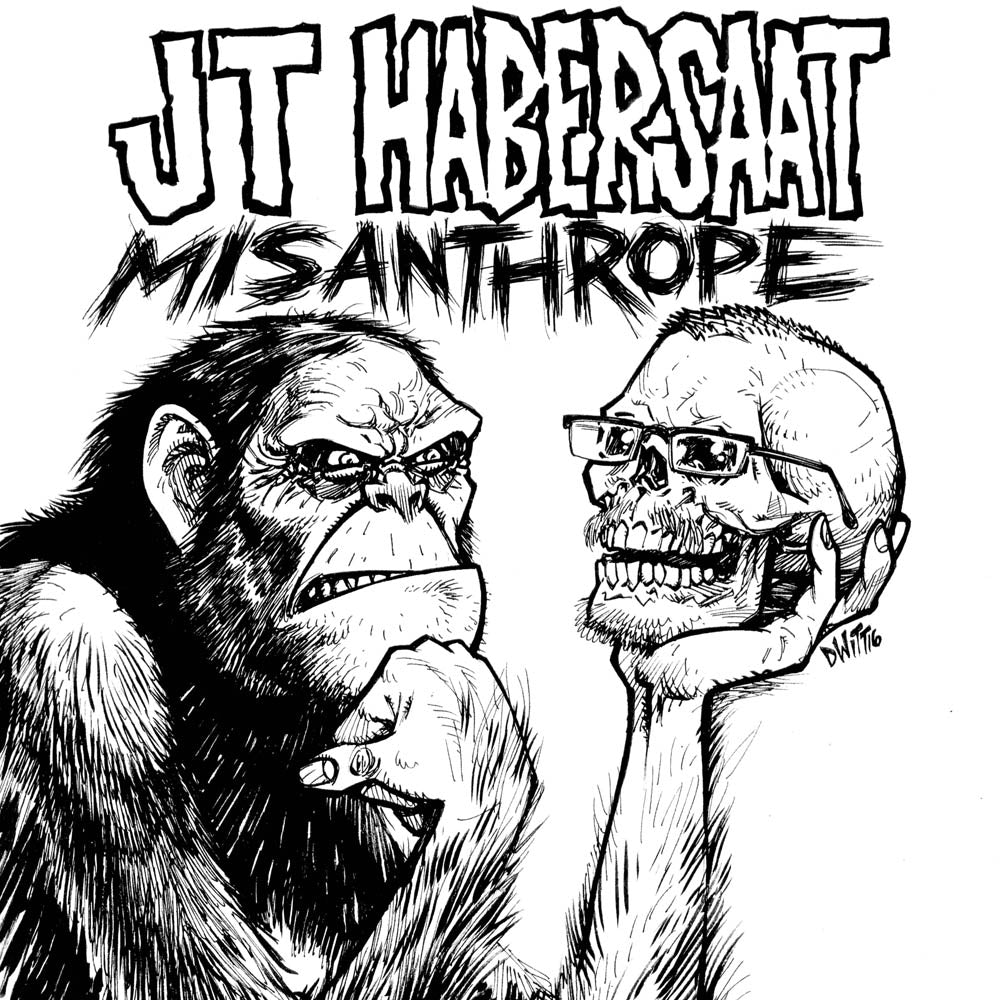 JT Habersaat - Misanthrope (download)
This product includes a compressed (.ZIP) folder containing .mp3 audio files and a .jpg image of the album art. After purchasing you will receive an email within 5 minutes with a link to your download.
"There's a lot of f*cking weirdos out there on the old Internet, and I just assumed he was one of those guys." It's been countable hours since he met JT Habersaat, and Mishka Shubaly already has his number. "He's absolutely a weirdo, but JT hustles like nobody else. He under-promises, and he over-delivers. He cares. And I don't mean he cares about what f*cking Vice thinks about him or how much money he can get from Mountain Dew. He works with artists that he likes and that he believes in, and then he works his ass off for them." What could be more punk rock, more get off my lawn and into the van than that? JT Habersaat and the Altercation Comedy Tour have brought together a traveling, couch-crashing, podcast-guest circus of grown-ass adult humor (and more than a few times, adult and/or ass humor), musical laments, and main-stage side-show acts. They let cameras in on the entropy as the supergroup shifts city by city to include guests like David Heti, Doug Stanhope, and LizardMan, as Habersaat leads the charge with a hard-driving soundtrack and a great story somehow involving a local, no matter where the road takes them.
Track Listing
Expanding the Fan Base
We Own the Night
Thoughts on Childhood
Thoughts on Millenials
McCheeriness
Unimaginable Horror
Saturday Night Middle Age Blues
You've Earned It
Hell is Still Other People
The Grant's Pass Nightmare
So Red, So Angry
I'm a Feminist Warrior
Equally Heinous Crimes
Unsheathed
Paved with Bad Intentions
---
Share this Product