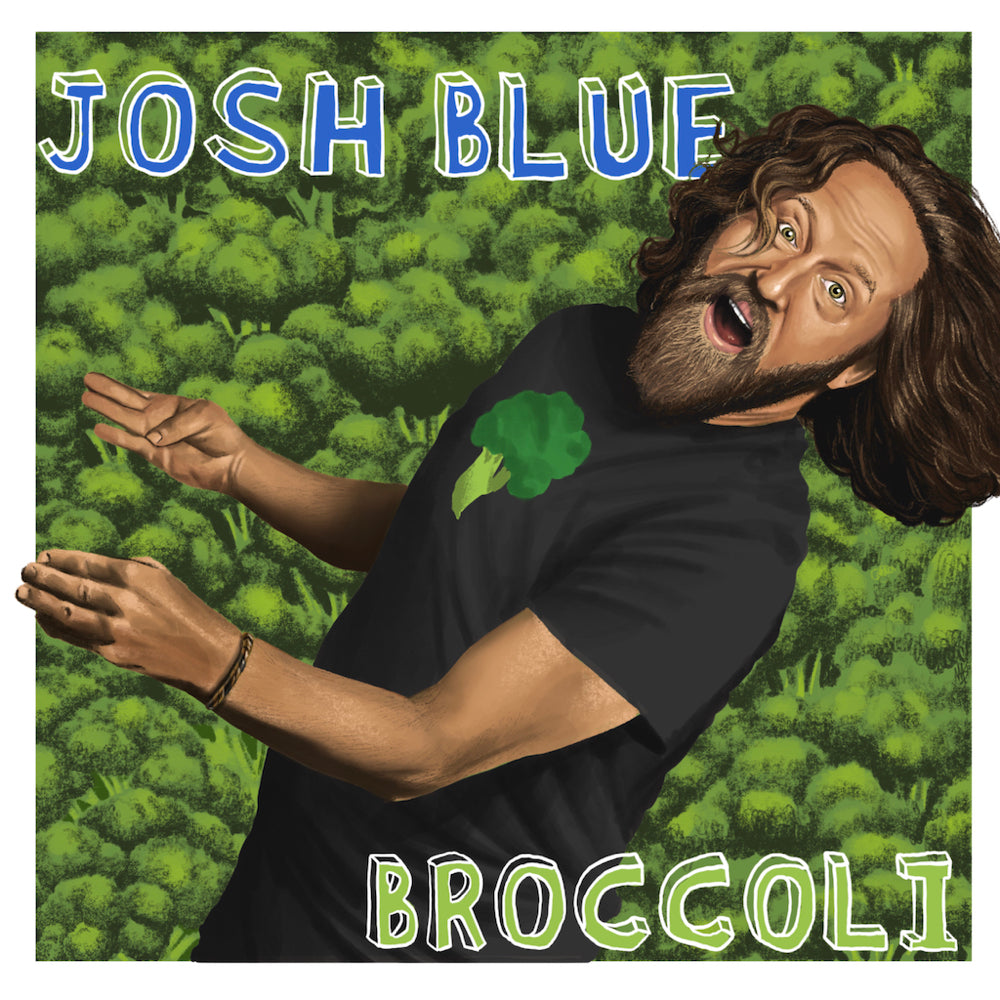 Josh Blue - Broccoli (download)
This product includes a compressed (.ZIP) folder containing .mp3 audio files and a .jpg image of the album art. After purchasing you will receive an email within 5 minutes with a link to your download.
There is, Josh Blue says, a fine line between "a little delayed" and "very advanced," and he's standing right on it. Not very steadily, but never you mind that. He's got both cerebral palsy and a wicked sense of humor, meaning yes, he always speaks and jokes from the point of view of a disabled person. Unapologetically. (Now, that phase where he spoke from a Southern belle's point of view? That's something he should probably apologize for.) He also speaks and jokes with the jolly lilt of an Emo Phillips, the stoner oppeness of Mitch Hedberg, the Midwestern dad swag of Chad Daniels, and the confounded candor of George Carlin. He takes winding detours befitting a bearded weed enthusiast, while finding his way back to the original set-up so smoothly it feels like sleight of hand (you know, if that was in his wheelhouse), yet he'll skip a segue without a second thought. He sets up a one-sided professional rivalry with Michael J. Fox (whose own disability, Josh figures, must be either the understandable physical repercussions of time travel or some side effect of being a Teen Wolf). And he's almost too good at descriptions, leaving you experiencing the mouth-feel odors associated with living, well, in the shadow of the dog food factory. All that and an exploration of the dual consciousness that comes with being called a shaky little f*ck and finding he simply had to agree? Picking up what he's laying down—or at the very least a copy of his new album "Broccoli"—is a no-brainer. Deftly, devilishly, deliciously funny, the Last Comic Standing winner, Paralympian, musician, and highly decorated performer Josh Blue doesn't punch down. He doesn't punch up, either. He
shadowboxes
.
Track Listing
Palsy on Ice
Ha-Ha-Ha-Ha
Fine Line
No Hobbies
Handyman
The Pilot
Dear Diary
Chivalry
Practice
J. Fox
My Brain
Look, Dad!
These Are for That
Bonus Track
---
Share this Product