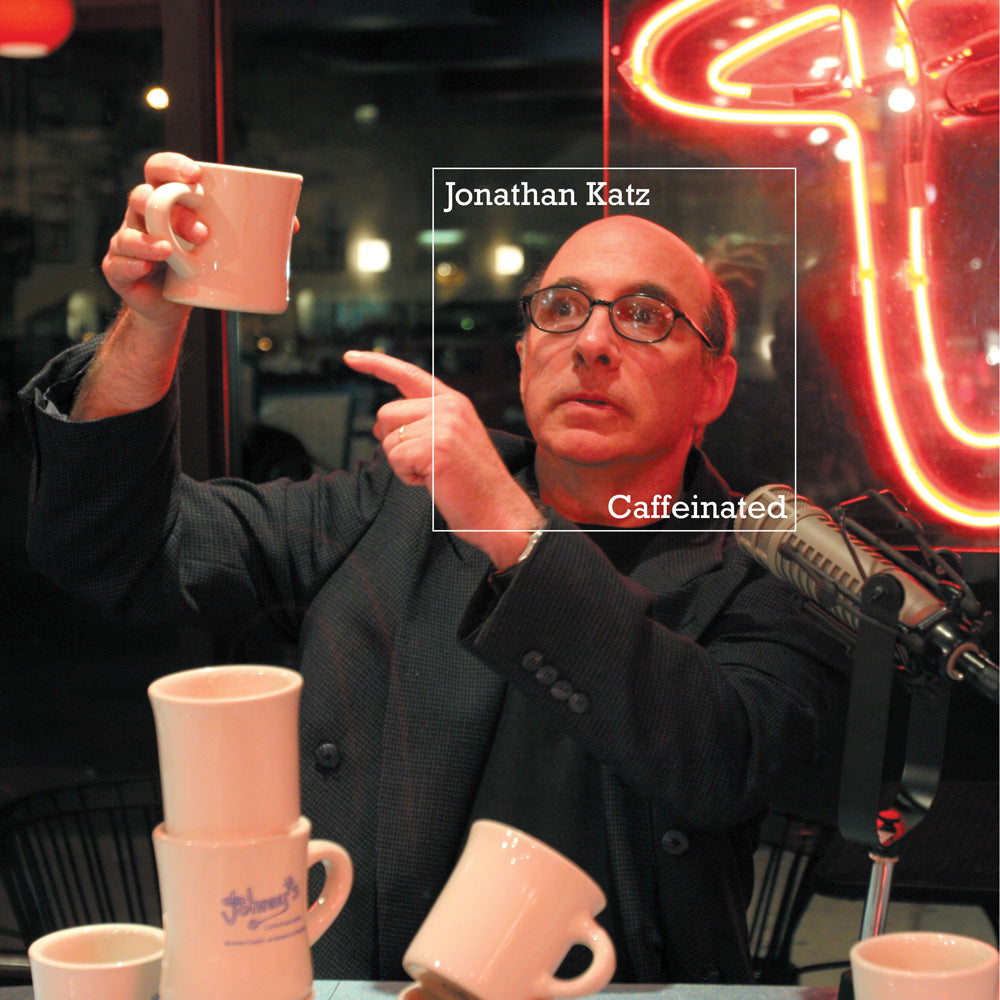 Jonathan Katz - Caffeinated (download)
This product includes a compressed (.ZIP) folder containing .mp3 audio files and a .jpg image of the album art. After purchasing you will receive an email within 5 minutes with a link to your download.
The co-creator and star of Comedy Central's wildly popular Dr. Katz: Professional Therapist returns to his stand-up comedy roots with the long overdue release of "Caffeinated," his first ever CD. Fans of Dr. Katz will recognize the clever and quiet yet subversive voice of the world's most famous animated shrink as he tailors comedy for the live stage. "Caffeinated" also includes outrageous phone-in segments Katz popularized on NPR's "The Next Big Thing" along with original music never heard away from the concert stage. Katz fans have had to sample his comedy in small doses. Finally, "Caffeinated" delivers the many facets of this man's remarkable comedy in an easy to swallow once a day treatment.
Track Listing
Bad Instincts
Sidney Katz
New York City
Marriage and the Law
A Collect Call from the Pope
A Marital Milestone
The Forbidden Love
Daughters
Three Hobbies
Working the Room
Caffeine
Was I a Funny Kid?
Working the Waiting Room
Let's Play Letterman
And in Closing...
---
Share this Product