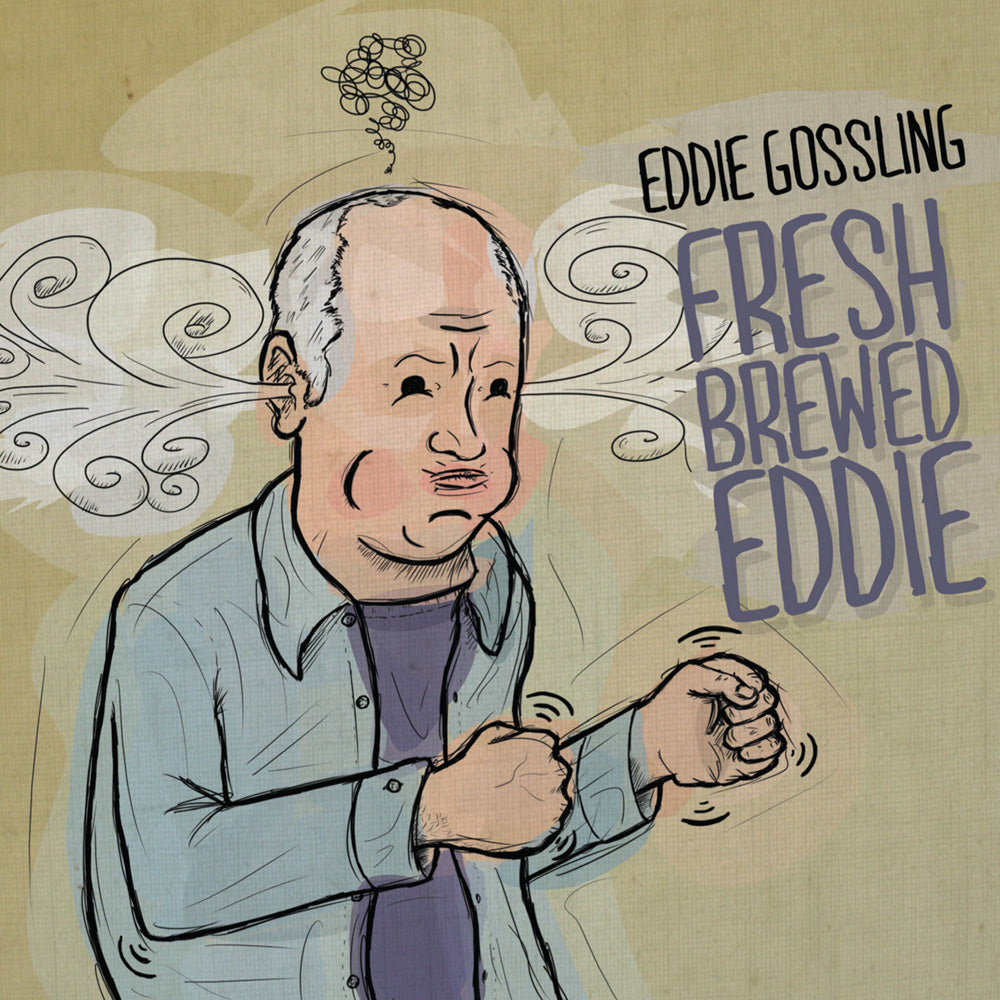 Eddie Gossling - Fresh Brewed Eddie (download)
This product includes a compressed (.ZIP) folder containing .mp3 audio files and a .jpg image of the album art. After purchasing you will receive an email within 5 minutes with a link to your download.
Eddie Gossling is a singular, unfortgettable comic with festival credits and comedy specials and late night appearances under his belt… which makes it all the stranger that he's best known as a behind-the-scenes man in his role as a writer for Comedy Central's hit Tosh.O. This isn't to say that his writing there isn't stellar, but rather that, if that's all you know about Eddie Gossling, we're about to blow your damn minds with Stand Up! Records' rerelease of "Fresh Brewed Eddie." As Eddie himself might say, it's all about perspective. One day you're flunking out of high school in Nebraska, the next you're tutoring kids in Louisiana—idiot to elder without leaving the time zone. And then there's the shift in perspective between toilet-papering a tree at age 17, and toilet-papering the same tree at age 34. By 34, all you've gotta do is shout, "YOU KIDS GET OFFA MY LAWN!" and you're off the hook! Hell, you can even yell at a cop or two. Now, see, isn't that better?
Track Listing
Spoons

Hair Cut

Mermaid

Depression

Formal Sex

Catholic Church

Gandalf

Maui

I Don't Read

Math & NASA

Glitter

The Thug Life

The Air Force

Smoothies

Hip Hop

Allergies

Greyhound

Drugs

Aliens

Canada

The N Word
---
Share this Product