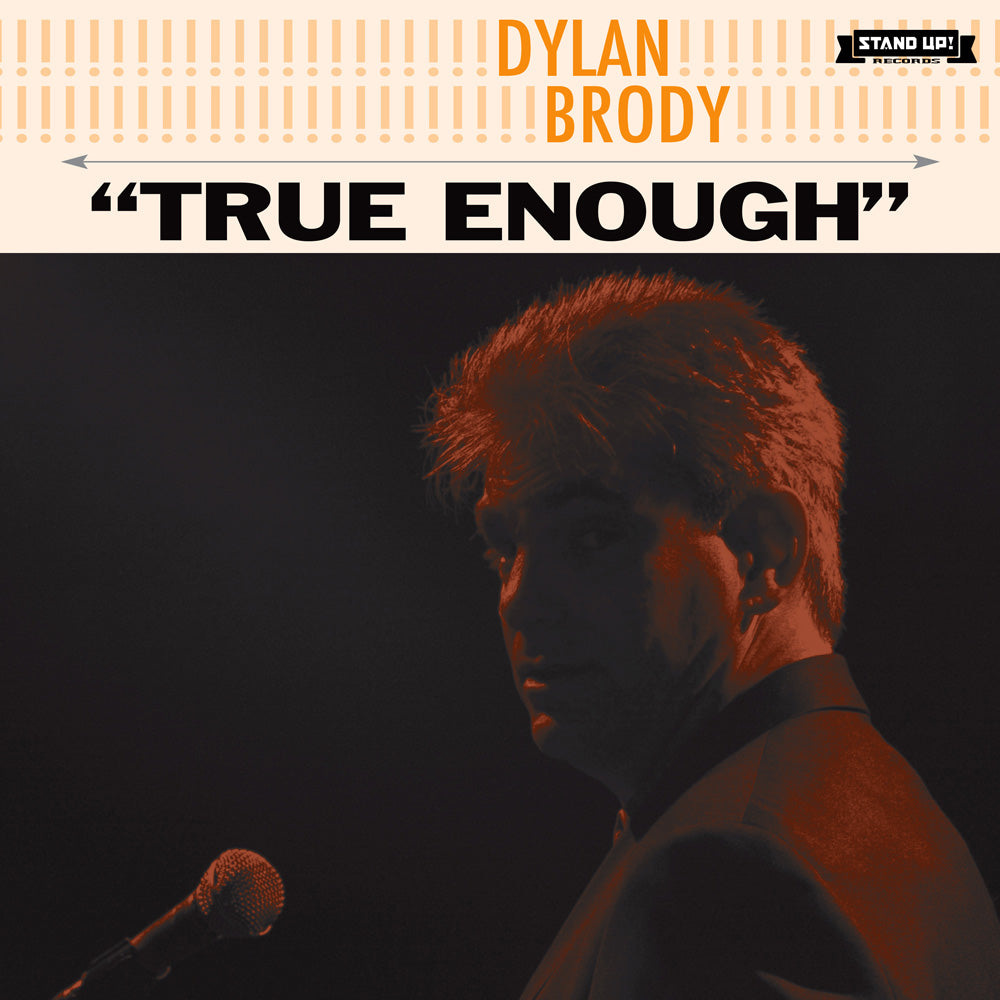 Dylan Brody - True Enough (download)
This product includes a compressed (.ZIP) folder containing .mp3 audio files and a .jpg image of the album art. After purchasing you will receive an email within 5 minutes with a link to your download.
With his credentials, Dylan Brody ought to just swagger out onto the stage and command his audience to laugh. Instead, on Stand Up! Records' new release "True Enough," the long-time performer humbly tells his stories while the giggles and accolades roll on in. Brody has a particular knack for toeing the line between long-form joke-telling and straightforward short story-telling, clearly writing with the telling in mind, and hitting his cadences easily and confidently. Like his peers David Sedaris and Augusten Burroughs, Brody mines his own surprisingly insane life to weave tales that are simultaneously relatable and truly outlandish. He presents each of his stories with the same gusto and anticipatory joy of a favorite family anecdote, buffed and polished over the years and presented anew over every Thanksgiving turkey. Recorded after the six-month run of Brody's hit, live story-telling stage show, ''Thinking Allowed,'' this disc blithely covers the broad lands between a hamster named Vita Brevis and unintentional prostitution; being upstaged by Robin Williams and telephoned at home by George Carlin; an immortal dog that stops home to visit every now and then, and personal lessons in the relationship between bigotry and geography. Somehow, Brody weaves it all together into one beautiful and deeply, truly, magically funny mess.
Track Listing
Slow Flow of Glass

Democracy 101

Stuck On The Grid

The South Will Rise Again, Tryptopan Notwithstanding

Economicon 2008

Arc

A Child's Christmas In Brief

Much Better, Thank You.
---
Share this Product