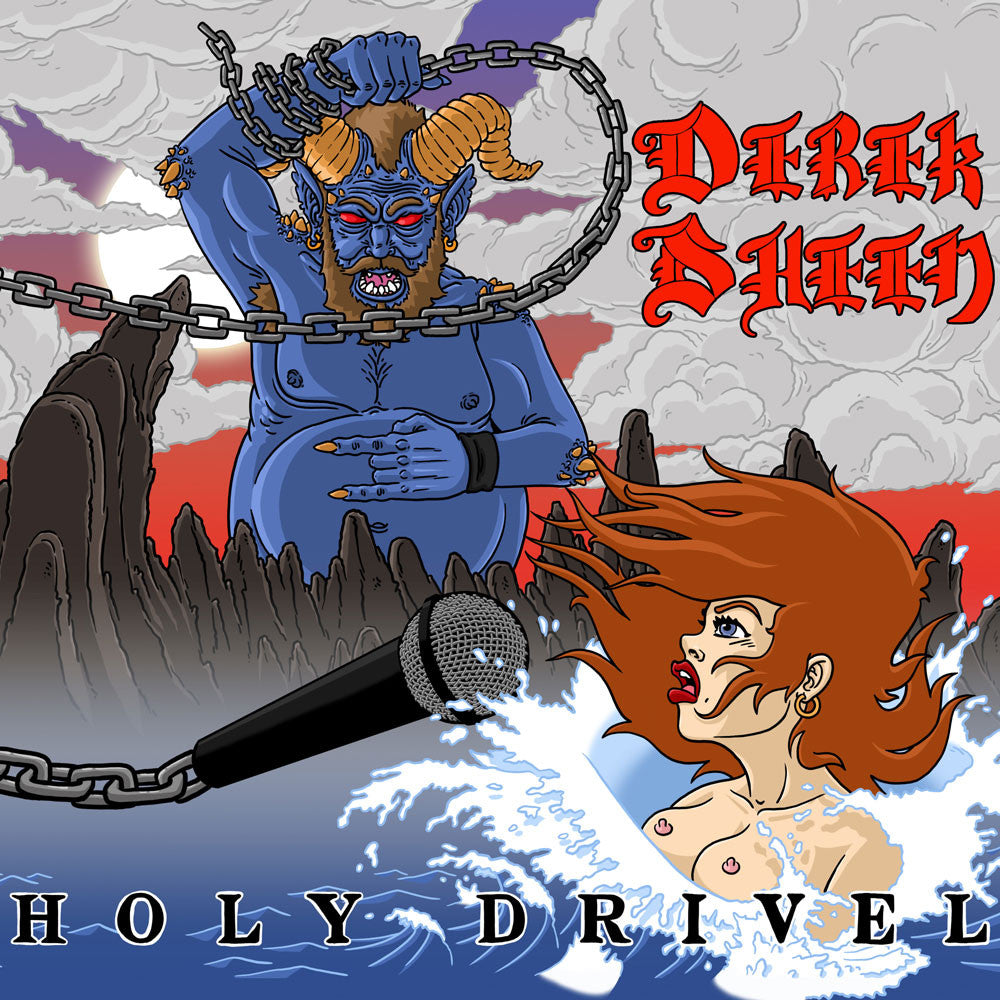 Derek Sheen - Holy Drivel (download)

This product includes a compressed (.ZIP) folder containing .mp3 audio files and a .jpg image of the album art. After purchasing you will receive an email within 5 minutes with a link to your download.
Despite the unholy drivel issuing out of Washington, D.C. these days, there are still some true facts in the world: gay men have the best yard sales, emotions can break your brain, Portland is fanciful a.f., the American South still runs on a biscuit-based economy, and Ronnie James Dio deserves to be honored.
In the case of the latter, comedian Derek Sheen is reissuing his first album (Kickstarted by popular demand back in 2012), "Holy Drivel," on July 10, the Day of Dio. A Stand Up! Records exclusive, the reissue of "Holy Drivel" will be available on limited edition picture vinyl, as well as digital video and audio downloads. Like they do at Disneyland, we invite you to come for the innocence and magic, but stay for the corporal punishment and biscuit recipes.
Track Listing
Greetings
Portland vs. Seattle
The South
Biscuits & Gravy
Paula Deen
Chattanooga Dyke Bar
Gay Yard Sales
What a Homophobe is Really Trying to Tell You...
Physically Challenged
The Wake Up Call
How to Make Better People
Baby vs. My Brain
Disneyland, Micha and the Portuguese Tack Hammer!
---
Share this Product