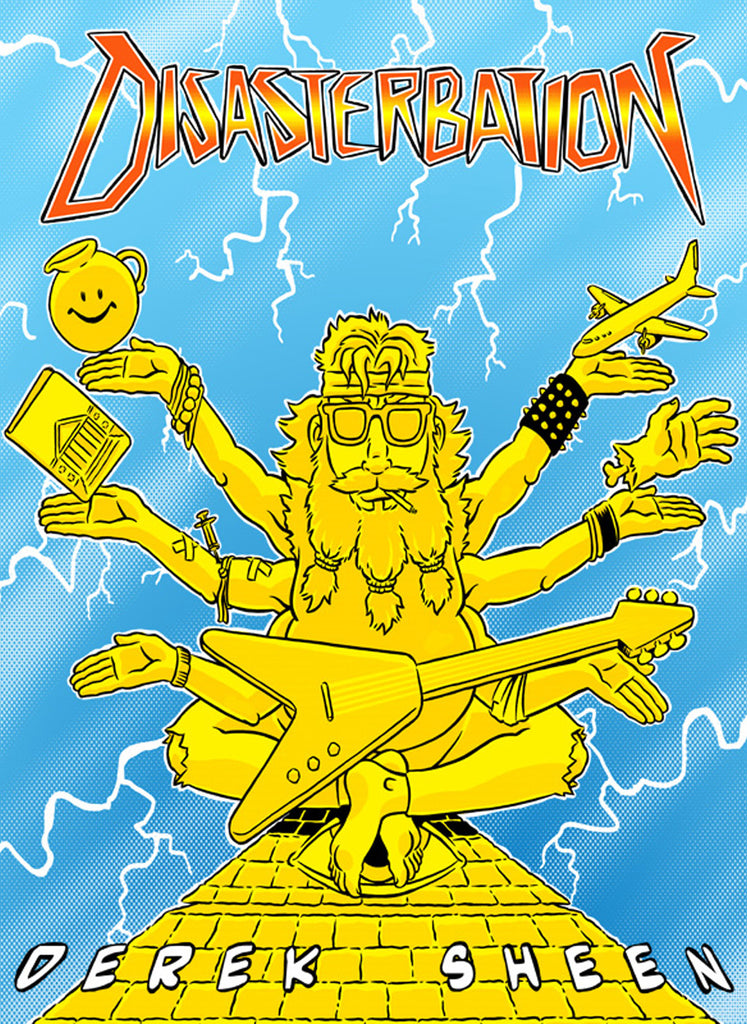 Derek Sheen - Disasterbation (video)
Up next, Hitler Fatigue and the Cannibal Defenders with their first Hitler, "The Only Way We Don't Hitler is Hitler-ing"! Lead vocalist, err… international comedic force and "goddamned delight" Derek Sheen returns with his third Stand Up! Records release, "Disasterbation." It's an impeccably timed, almost lyrical set recorded live in Olympia, WA, where all the bearded white men are taking prophylactic Prozac and snap-clapping is making a comeback. Sheen's masterful delivery brings hints of David Sedaris and Brian Posehn, with dark, wry twists and heavy metal memories peppered between laugh lines so beautifully built you'll listen time and time again, trying to figure out how to claim them as your own. Learn new and exciting ways to make your death a tale for the ages, how to get into a underground cannibal club, and all about the divine punishment of the Kool-Aid Man,* all in the care of the masterful Derek Sheen. 
*Hot tip: Currently dropping acid? Skip track 4. 
Track Listing 
Depression... Fun Ways to Kill Yourself
Tokyo Supper Club
Hitler Fatigue
America's Least Favorite Powdered Drink
Flying Racist Grandma
Colonoscopy
Relationship Advice; Get Cable
Happy Ending
Heavy Metal Music in a Chinese Restaurant
Mixed Blessings
---
Share this Product