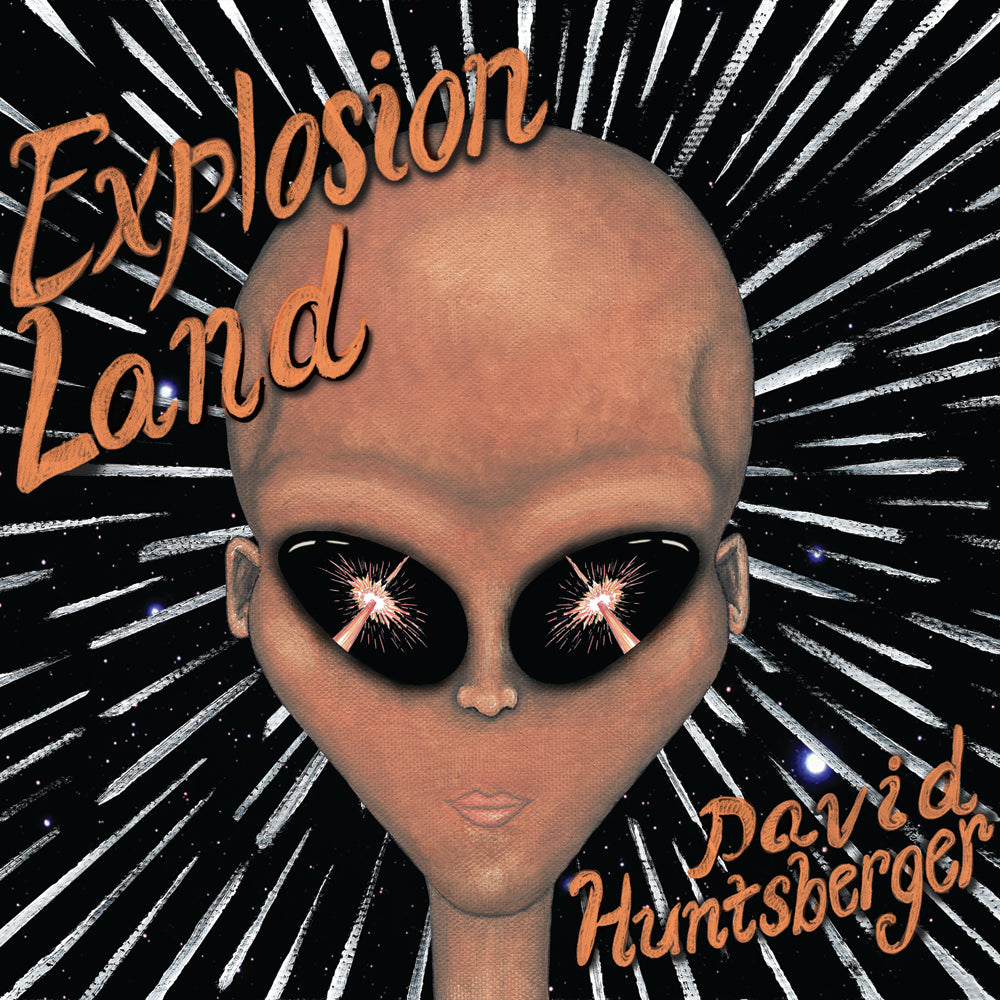 David Huntsberger - Explosion Land (CD)
When we released David Huntsberger's first disc, "Humanitis," back in 2011, we told you "it's safe to say [it] is a metaphysical tour of the cosmos, the earth, the human body, and, of course, the gnomes who control us with their subterranean magnets." This time around, Huntsberger's taken up the mic in the service of an extended rumination on religion, genetics, the big bang, and Innerspace anarchy. So, you know, the usual sorts of things. 
Beginning with the notion that a mermaid god and her outstanding debts isn't any crazier than any other origin story, Huntsberger goes on to consider just which parents would be thrilled to have birthed the next step in evolution, why it's unseemly to be overly proud of your genetics, if we might one day see pancreatic workers' uprisings, and why it's our hipster inclinations that make us extra wary of Christianity—it might be cool, but it's so overexposed. In the end, Huntsberger makes it clear that we may not know what we believe, but we know other people are wrong. In fact, humans have a dangerous tendency to get too carried away thinking the things they believe are actually things they know. Somewhere between the two, there's a lot of territory to explore, and David Huntsberger's here to help.
Track Listing
Praise the Mermaid

Monkeys?!

Lucy

New Alien

The Prosthetic Aesthetic

Armed and Legged

Digihead

Nanocops

Microcosmic

It's Hell

Relativity

Light Speed Goddess

Flies' Time

Cargo Theory
---
Share this Product