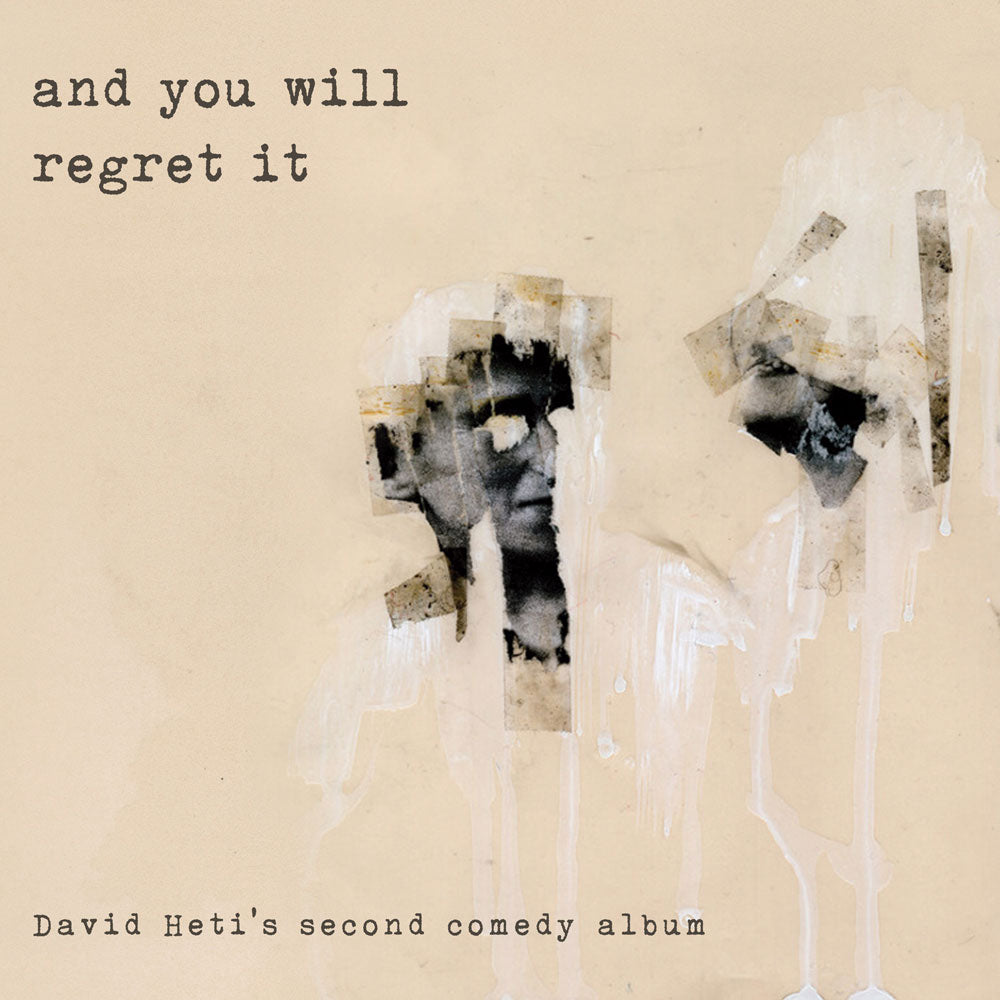 David Heti - and you will regret it (download)
This product includes a compressed (.ZIP) folder containing .mp3 audio files and a .jpg image of the album art. After purchasing you will receive an email within 5 minutes with a link to your download.

When a comedy set starts with Plato and a consideration of the most artful way to tell a roomful of people to go eff themselves, you know you've found a singular comedian. Hell, if you're not having an existential crisis, are you even living?
David Heti's a little fuzzy on the details, but sincerely comfortable in what we've called the "disquiet of uncertain, thoughtful laughter." His laconic musings allow enough space to build anticipation, his absurd reflections are pointed enough to create giddy camaraderie, and his pithy asides are dark enough to form a collective sense of informed discomfort. Calling to mind Steven Wright, Joan Rivers, and Marc Maron, David Heti is as unbound by linear story-telling as he is liberated from dedication to public norms—which is to say, listen to his new record. Despite the name, we're pretty sure you won't regret it.
Track Listing
A Kind of Knack
Roth v. Cocksuckers
Degenerate Art
Jew / Chinaman
Determinate Negation
It Causes Me Shame to Know We're Not the People We Should Be
Territorial Solution
Why Here
You Were Right? I Was Wrong?
Pinsors, Pinsors
Blame All Your Charms
Alabama Pensacola
Stupid Money
---
Share this Product