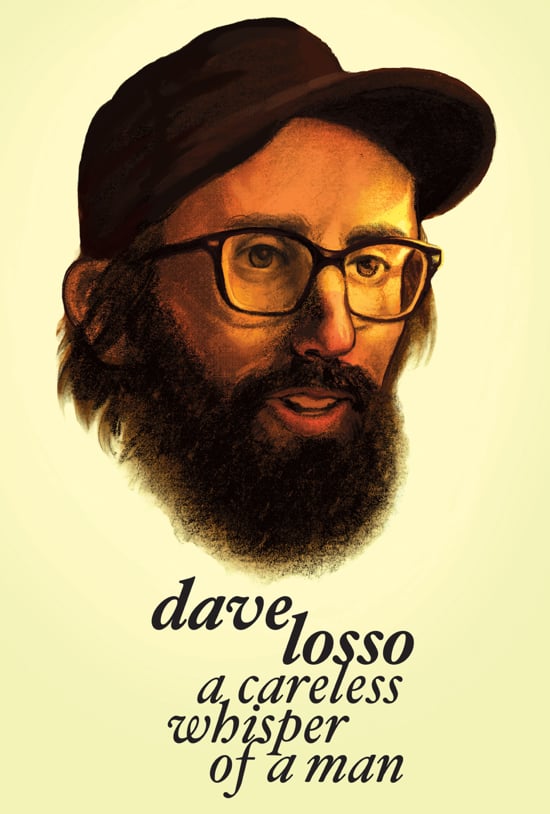 Dave Losso - A Careless Whisper of a Man (video)
He's been taken for a strip club DJ, introduced professionally as a "huge hot dog man," and assumed computer-competent by a major U.S. corporation. None of these things is strictly true, but Dave Losso rolls with the punches. With hints of Moshe Kasher and Doug Mellard, Losso's comedy is deeply rooted in South Chicago—the white trash part, where "carnival fight" is shorthand (for "those two girls with the Tinker Bell tattoos and the hair that always looks wet got into it over who's got dibs on the anti-Semitic night manager at Arby's") and even the vegan yoga teachers are racist. Yet his humble beginnings were not without beautiful miracles: once a Skinemax "Scrambie," denied the sweaty soft-focus of cable TV, Losso was graced by the appearance of his very own guardian sex angel, right there in the next stall. Today, he is a font of weekend-wrasslin' wisdom, from the secrets of penile photography to the billing code for a hand-shandy incident (HJGW, for the record), avoiding foot and mouth disease, and what to do when there are just bumholes everywhere. Grab some shrimp nibblers and a bucket of horsey sauce, dial up "A Careless Whisper of a Man," and for the love of Losso, get the tarps.

Trailer
Dave Losso: A Careless Whisper Of A Man from Stand Up! Records on Vimeo.
---
Share this Product