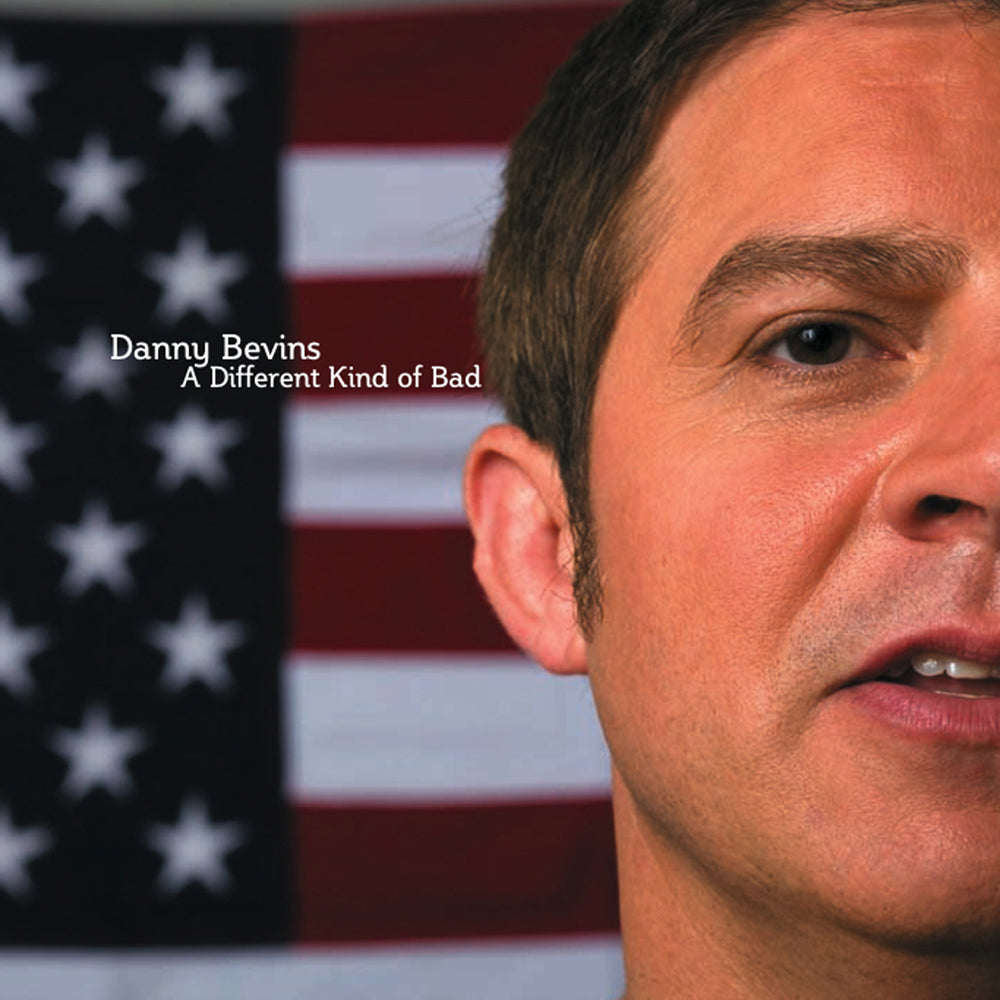 Danny Bevins - A Different Kind of Bad (download)
This product includes a compressed (.ZIP) folder containing .mp3 audio files and a .jpg image of the album art. After purchasing you will receive an email within 5 minutes with a link to your download.
By ''A Different Kind of Bad,'' Danny Bevins probably means ''A Whole New Kind of Good,'' but then, you wouldn't expect a born-in-a-red-state, raised-in-a-blue-state, reluctant veteran pacifist with a sadist streak to sort that out, now would you? At least not by show time. Often using his own life as a sort of running punchline, Bevins skips the formalities and launches right into the fray with his first stand-up CD, now out from Stand Up! Records. The young comedian welcomes his audience into his (generally) non-partisan, but decidedly opinionated, world with equal-opportunity attacks on the left, right, and middle. In the course of an hour, you'll find him describing the 2004 presidential election as a race between the Unabomber and Napolean Dynamite and skewering the false patriotism of people who get a little over-zealous when they hear he's served in the military. ''Come on,'' he implores, ''you could have done it. All you need is limited options and an open calendar!'' Clearly, Bevins never takes himself, or anything else, too seriously. In fact, he insists that he's never willingly jumped out of a plane (though he's been sucked out of dozens of them like a piece of government-issued litter), that his favorite movies are Gandhi and Fight Club (''I believe peace is the answer, and if you don't, I'll punch you in the face''), and that, when all's said and done, the Bachelorette would be a way better show if all of the contestants were homeless guys. With a decade of international stand up experience under his belt, Bevins hit his stride years ago; now, with the release of ''A Different Kind of Bad,'' it's time for this charming show-stopper to strut.
Track Listing
Bad News

Holes

Not Real

Job

The Zoo

A Motto

Limited Choices

Full Circle

Sell Freedom

La La La Day

Downside (People)

Offended

Color of Water

The Mantis Ain't Gay

Laugh Like a Child

Hope & Hoover Dam
---
Share this Product