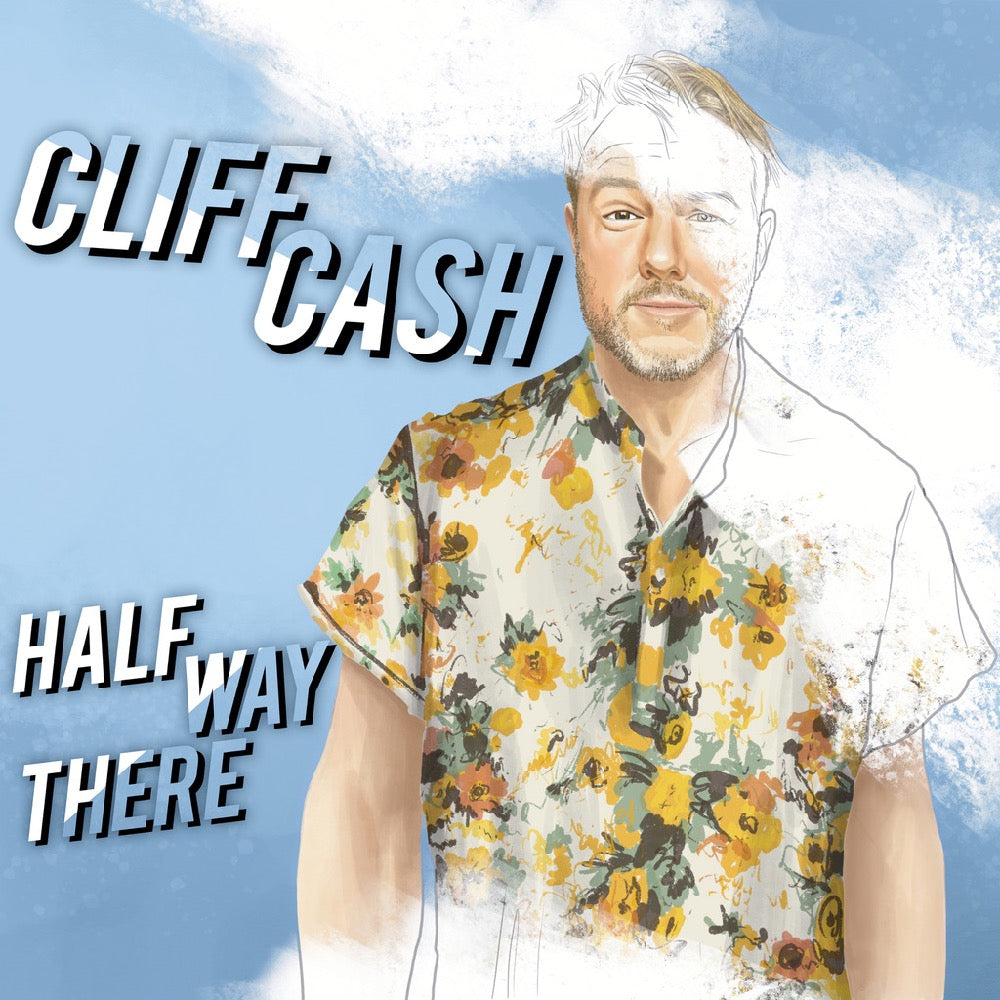 Cliff Cash - Half Way There (download)
This product includes a compressed (.ZIP) folder containing .mp3 audio files and a .jpg image of the album art. After purchasing you will receive an email within 5 minutes with a link to your download.


Look, Cliff Cash doesn't want to alarm you, but as a North Carolina native with a mom who speaks in tongues, a dad who worked on pit crews in Nascar's dirt-track days, and a lesbian big sister, he's starting to think TV might not be making Southerners look good—less Southern Charm, more Southern Harm. Truly, when's the last time you saw a southerner with a multisyllabic vocabulary and explicable storyline recounting a recent hurricane on the news? Then again, what God-and-Dale-Earnhardt-fearing Christian doesn't go a little crazy when the socialisms and the Nobamas are coming to take your daddy's junk-drawer .38 and your grandpappy's hunting rifle, 'cause they're gonna melt 'em down to make rings for abortion doctors' gay Sharia weddings?
Called a cross between Bill Hicks and Rory Scovel (by Kevin Nealon, no less, though we'd also add a big dash of Kyle Kinane to this comedic DNA mapping effort), Cliff Cash is not only the voice of the new south, he's a pop-cultural ambassador, booty rap translator, amateur dietician (hot tip: Mountain Dew is not, in fact, a sports drink), and semi-pro Wilmington anthropologist who can do the running man and the cabbage patch at the same time. Wherever he's going, Cliff Cash is at least "Half Way There."
Track Listing
Intro
All Dat Gay Stuff
NoBama
God's from North Carolina
Liberty Tax
My Boy Band
Wilmington, NC
TV is Ruining the South
Pussy on Your Sidebuns
---
Share this Product