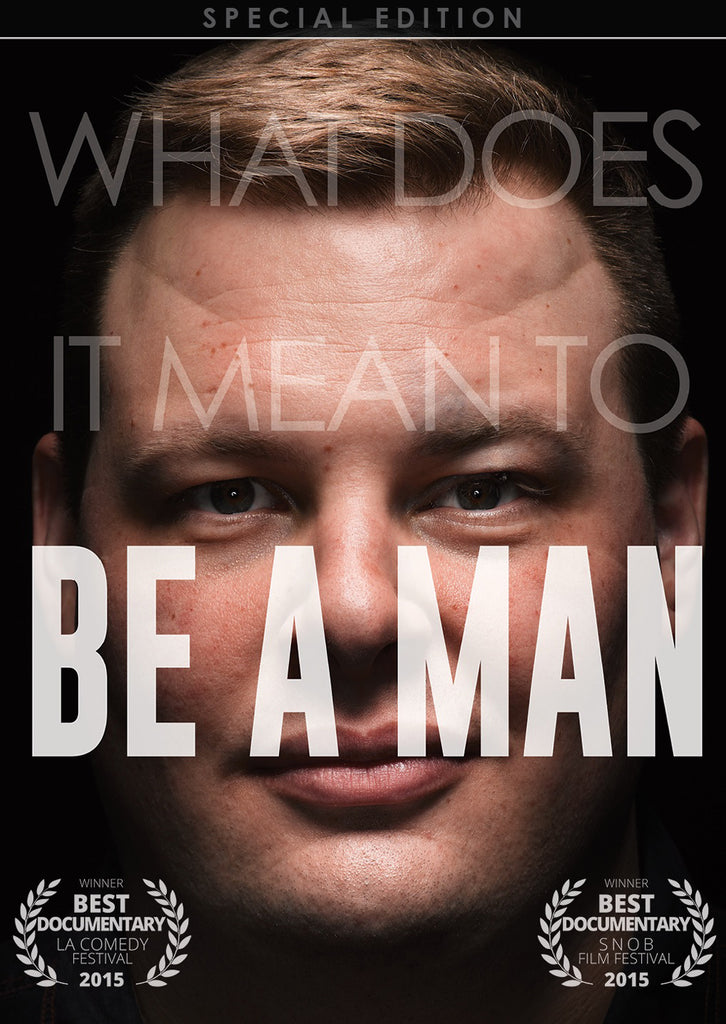 Ray Harrington - Be A Man (DVD)
American universities are increasingly offering courses in masculinity—the ways it's culturally and socially constructed, the ways its boundaries are policed, and the ways its constraints and contradictions put basically everyone on edge. But studying masculinity is different from trying, at an individual level, to define and achieve manhood. What does it mean to be a man? Who is that man? Ray Harrington has charmingly, brilliantly, and with utter vulnerability chronicled his journey to find out.
As he seeks his signature manly cocktail, discovers his dream car isn't a half-million dollar phallic symbol, and maniacally gets into a boxing ring with a professional fighter, Harrington gathers his collaborators for a film that's part love letter, part personal journey, part support group, and part road trip movie. Like any movie worth the popcorn, there are fast cars and fashion montages, dreamy landscapes and a lewd joke or two. Mostly, though, there's an earnest rumination on modern manhood and how we all get by with a little help from our friends.
Featuring fellow stand-up comedians Kyle Kinane, Tom Wilson, April Macie, Doug Stanhope, Steve Rannazzisi, Robert Kelly, and Kurt Metzger, "Be a Man" boasts Grammy-winning Dan Schlissel as co-executive producer alongside Ray Harrington, who, despite a little razor burn and wrinkled linen, is, without a doubt, both a man and a "ten."
---
Share this Product