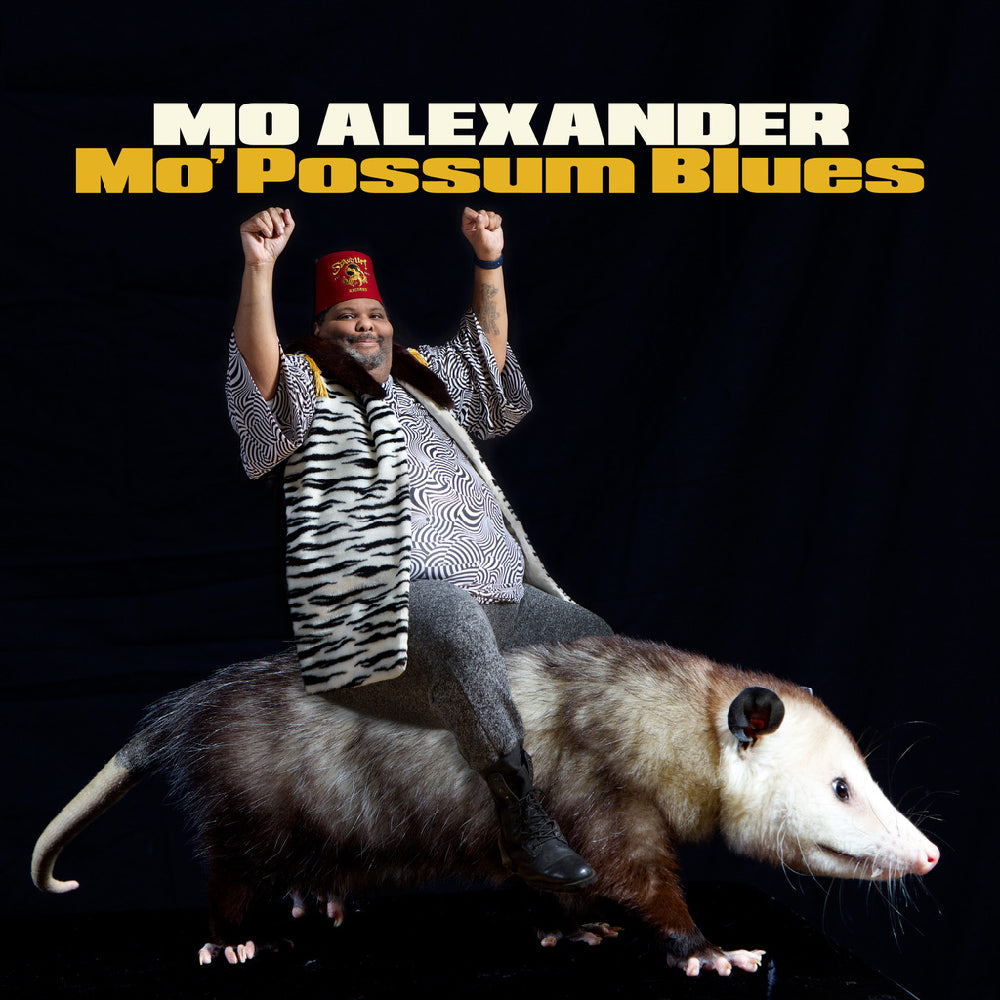 Mo Alexander - Mo' Possum Blues (download)
This product includes a compressed (.ZIP) folder containing .mp3 audio files and a .jpg image of the album art. After purchasing you will receive an email within 5 minutes with a link to your download.
This is hallowed ground. Hollerin' ground. We're in Memphis, TN, and native son Mo Alexander has the mic, live from legendary Sam Phillips' original Sun Studio (that's right, it's the SUN-SUR nexus!). To our knowledge the first comedy album ever recorded in this near-sacred space, Mo Alexander's Mo' Possum Blues is a celebration of a great tradition, shared by blues and comedy alike, of making art out of all that ails us. And Mo, one of American entertainment and the KKK's greatest handsome, beefy black men, is pulling no punches. "If I've offended anyone with my comedy tonight, good." We're talking graphing calculus/n-word jokes, Lou Gehrig bullying Stephen Hawking jokes, and anecdotes about helpful but decidedly not blue cops, nudist resorts, Schrodinger's genitalia, roasting armed child robbers, and getting kicked out of the Holocaust museum for hunting pokemon. It's all—including the joys of sex with a grandma (though not your grandma)—on the table.
Don't forget to stick around for the last track, in which Mo Alexander literally sings the blues. In a stomping, lush lament punctuated by bright piano, he turns the tale of his battle with an unkillable house possum into a parable about tangling with an unforgettable, untamable woman. Legally and morally speaking, you should really only drop one of those in the woods, hoping it forgets your address. But both sauntered into his home, and both make for a great blues song.
Track Listing
Possum
Trump
Slavery
School Shootings
Robbery
Blue Lives? White Privilege
Inappropriate Situations
Mo Alexander, Physics Major
Bullying
Pussy and Cookies
Membership Has Its Privileges
Possum Blues
---
Share this Product