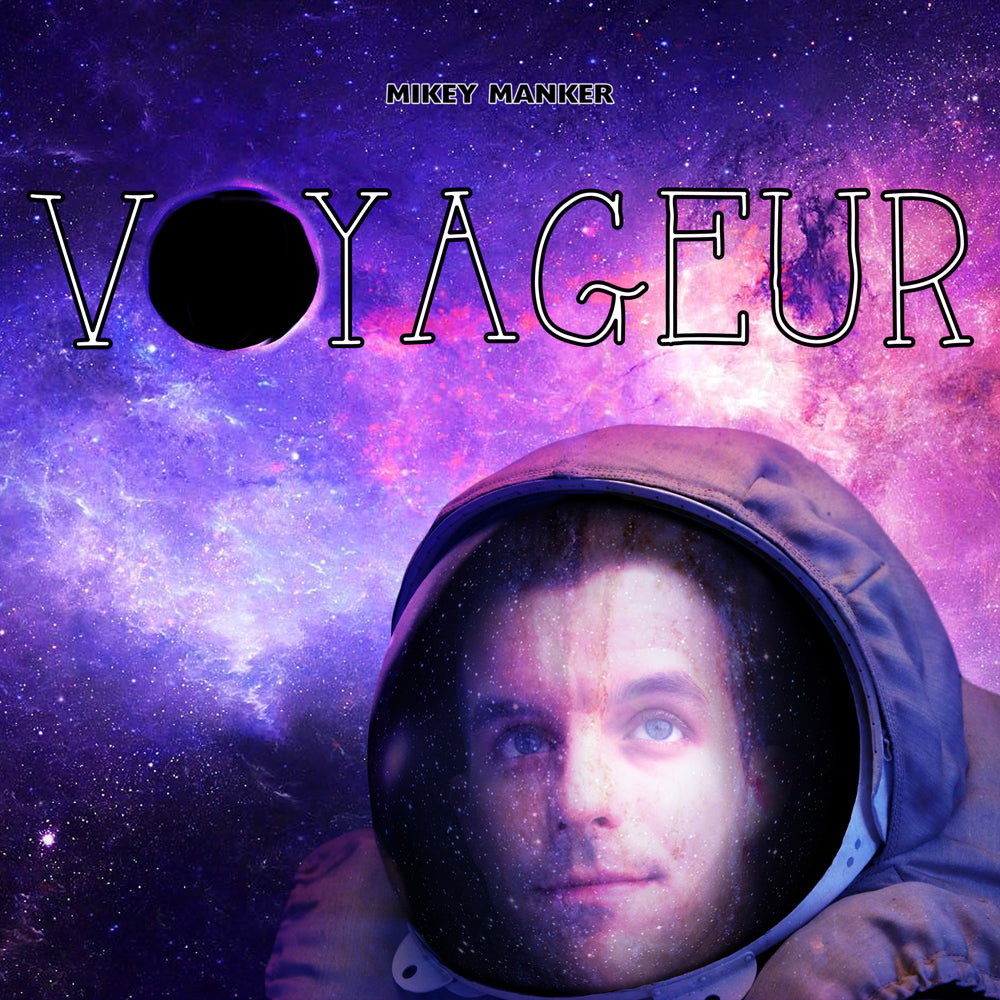 Mikey Manker - Voyageur (download)
This product includes a compressed (.ZIP) folder containing .mp3 audio files and a .jpg image of the album art. After purchasing you will receive an email within 5 minutes with a link to your download.
Mikey Manker's hatred for children approaches Jim Crow-level racism. He should know: his own father's life was ruined by fatherhood. An ex-Marine whose  legs were broken by a bear in a semi-professional wrestling match, Ray Manker transitioned into a career as a bar musician until he met a Kroger's checkout girl at the bowling alley. It turned out her goal was to ruin a man's life. (Incidentally, she was later the proud recipient of what may be the world's only greeting card emblazoned "Happy Miscarriage!"). Soon, their offspring would complete a true feat of terrible, learning, on the very same day, that Mikey had failed the 8th grade and his teenaged sister had gotten pregnant. So yes, he will be using that newly minted Obamacare to secure a vasectomy, thankyouverymuch. Often referred to as a "conversational" comic, on "Voyageur," Manker feels more like a long-time pro whose talent hides the hard work, sweat, and drug-induced crying jags that really create a virtuoso set in favor of a comfortable swagger. Either that, or it's the meditation and Colt .45. They work every time.
Track Listing
Incensed
Wax On
Doctor
Drunk Stories
Responsible Adult
Burning Bridges
Breaking Up
Kids
Will Ruin Your Life
Halloween
Almost Kid
8th Grade
My Gay Family
Showtime
---
Share this Product