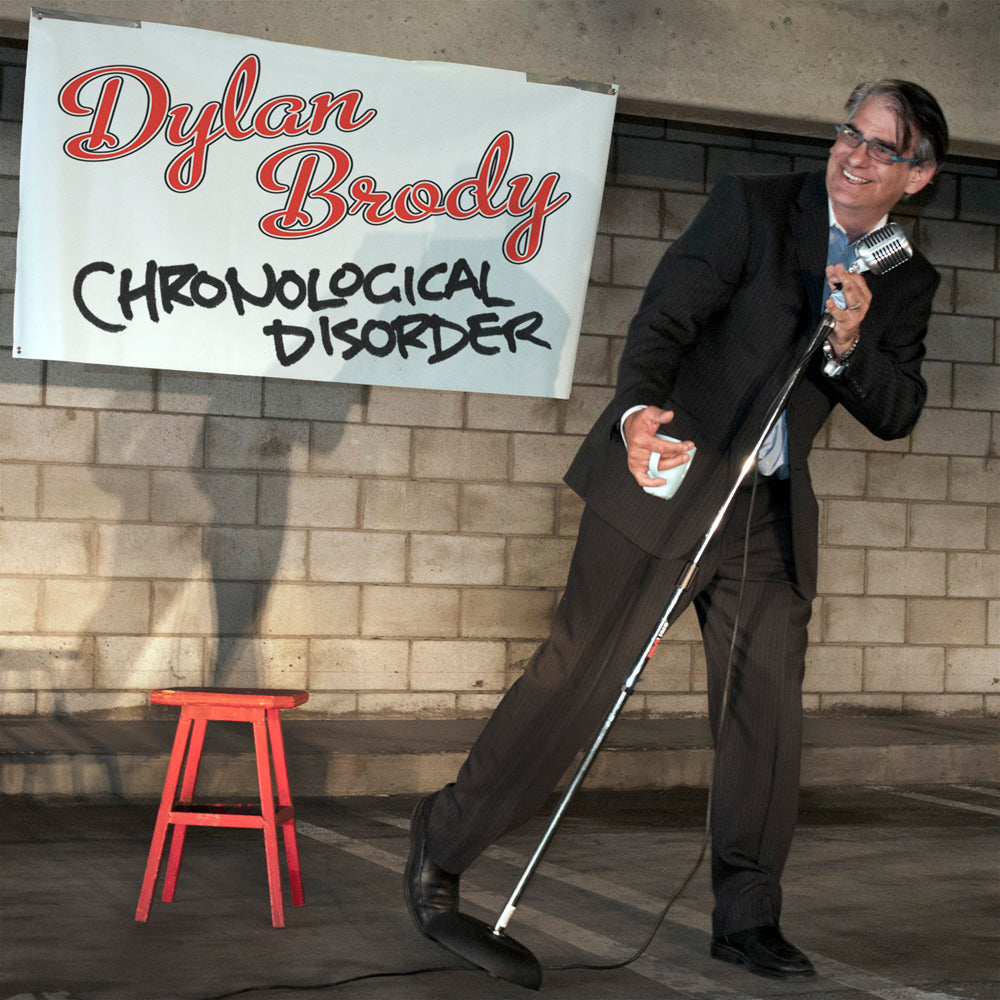 Dylan Brody - Chronological Disorder (download)
This product includes a compressed (.ZIP) folder containing .mp3 audio files and a .jpg image of the album art. After purchasing you will receive an email within 5 minutes with a link to your download.
Occasionally, we all do exactly the wrong thing in the wrong moment, and it turns out alright anyway. For Dylan Brody, this is a way of life. He leads a charmed life, you see. As we learn on his new release, "Chronological Disorder," he can get a bad deal and still leave with all the chips. He can saunter into gang territory flying the wrong colors and leave with a nickname and a few admirers. He can nuzzle the airport drug dog with a pocket full of pot and receive only the repeated encouragement of the cop. He can take what for anyone else would be a jumble of nested clauses, like a Russian doll set that's missing a piece or two, and create a coherent, cohesive, relatable narrative with a surprising but perfect callback at the end. To hear his latest record is to simultaneously stop in quiet wonder and champ at the bit, waiting to tell your tangential story.
Everyone's favorite purveyor of fine words and phrases, your friendly neighborhood wit-monger, the charming (but never churlish) curmudgeon, Brody triumphantly returns to Stand Up! Records with the perfect pitch of a precocious teen pianist, the balanced levity and gravitas of a recently written Buddhist aphorism, and the finely honed closing lines of an Adam Gopnik at his best. This is to say: Brody remains outstanding, whether it's in his quest for the next groupie or accepting the truism that to show weakness as a leader is to create weakness in a group. Brody promises that the audiences who come along, who play along, will remember only a short, smart set, but he neglects to mention that you'll wish this disc went on for days.
Track Listing
Preramble Track i Laugh or Tolerate

Preramble Track ii Depression Confession

Preramble Track iii Imaginary Pandas

Preramble Track iv Ambition od Shakespearean Proportions

An Ancient Zen Parable That I Wrote A Few Weeks Ago

Know Your Audience

Bad Deal

National Sense of Irony / Everybody's Friendly

Big Scary Finish!
---
Share this Product