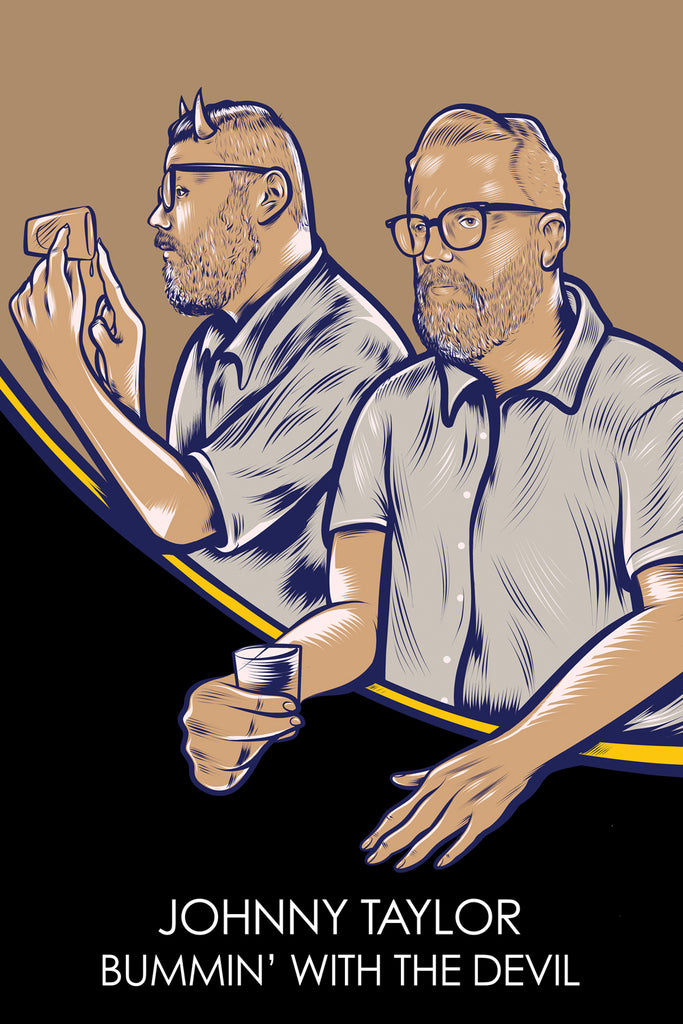 Johnny Taylor - Bummin' With The Devil (video)
When Johnny Taylor met the Devil at the crossroads, he made an unconventional trade: his potential for romantic stability and lifelong happiness for comic talent. Trailing failed marriages and tubesock coffins, he grabbed the mic, golden handcuffs dangling from one wrist. Taylor looked out over a world of hipster brawls, anal selfies, and zesty orange fascists, and he knew he'd arrived. This dapper Devil-dealer had come a long way from his days as a Tupperware party gigolo with just a joke and a dream (and a marvelous Spiderman thong), but the explanation remained the same: "Why? I don't know. It just feels right." Even today, whether he's critiquing the post-show house party pickup scene, drinking glo-sticks, helping Ol' White Helen hide from her Ol' White Browser History, or choking out the words "I'm tootin' on your junk, playboy!", the locals still whisper the tale: Johnny Taylor is, to this day, Bummin' with the Devil. Recorded live at Harlow's in Sacramento, this tight hour begins with Taylor's request for verbal comedic consent and ends with pure, mutual satisfaction.
Trailer
Johnny Taylor: Bummin' With The Devil from Stand Up! Records on Vimeo.
---
Share this Product