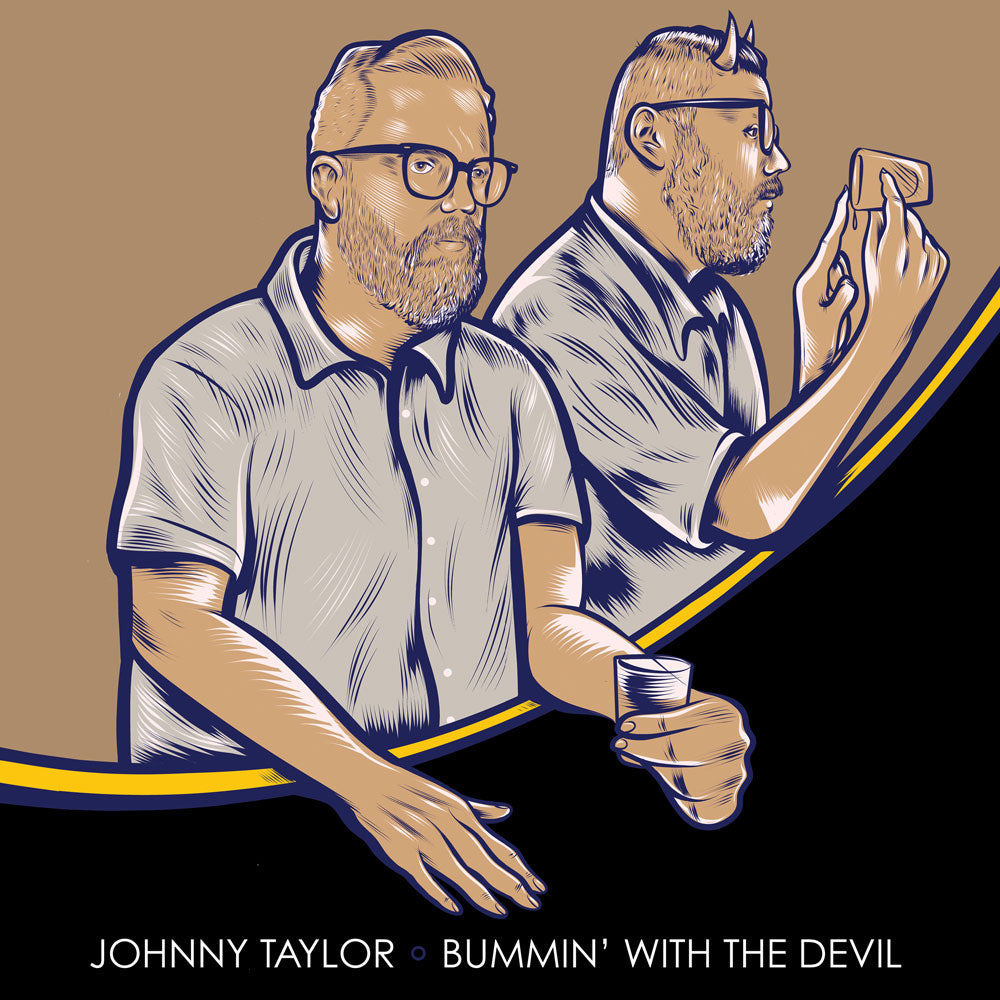 Johnny Taylor - Bummin' With The Devil (download)
This product includes a compressed (.ZIP) folder containing .mp3 audio files and a .jpg image of the album art. After purchasing you will receive an email within 5 minutes with a link to your download.
When Johnny Taylor met the Devil at the crossroads, he made an unconventional trade: his potential for romantic stability and lifelong happiness for comic talent. Trailing failed marriages and tubesock coffins, he grabbed the mic, golden handcuffs dangling from one wrist. Taylor looked out over a world of hipster brawls, anal selfies, and zesty orange fascists, and he knew he'd arrived. He'd come a long way from his days as a Tupperware party gigolo with just a joke and a dream (and a marvelous Spiderman thong and a love of Flashdance), but the explanation remained the same: "Why? I don't know. It just feels right." Even today, whether he's critiquing the post-show house party pickup scenes, drinking glo-sticks, helping Ol' White Helen hide from her Ol' White Browser History, or farting all over the only sincere fan of Metallica's St. Anger album, the locals whisper the tale: Johnny Taylor is still, to this day, Bummin' with the Devil.
Track Listing
Anybody Can Do It
Meth Kid
Sexting
Trump. Sugar. Sux. Tragic.
Jokes Inspired By Music
Hipster Brawl
Coming in Hot
Flashdance
Atheism
The Funniest Thing I've Seen 
The End of the Office Job
Arch Enemy
---
Share this Product