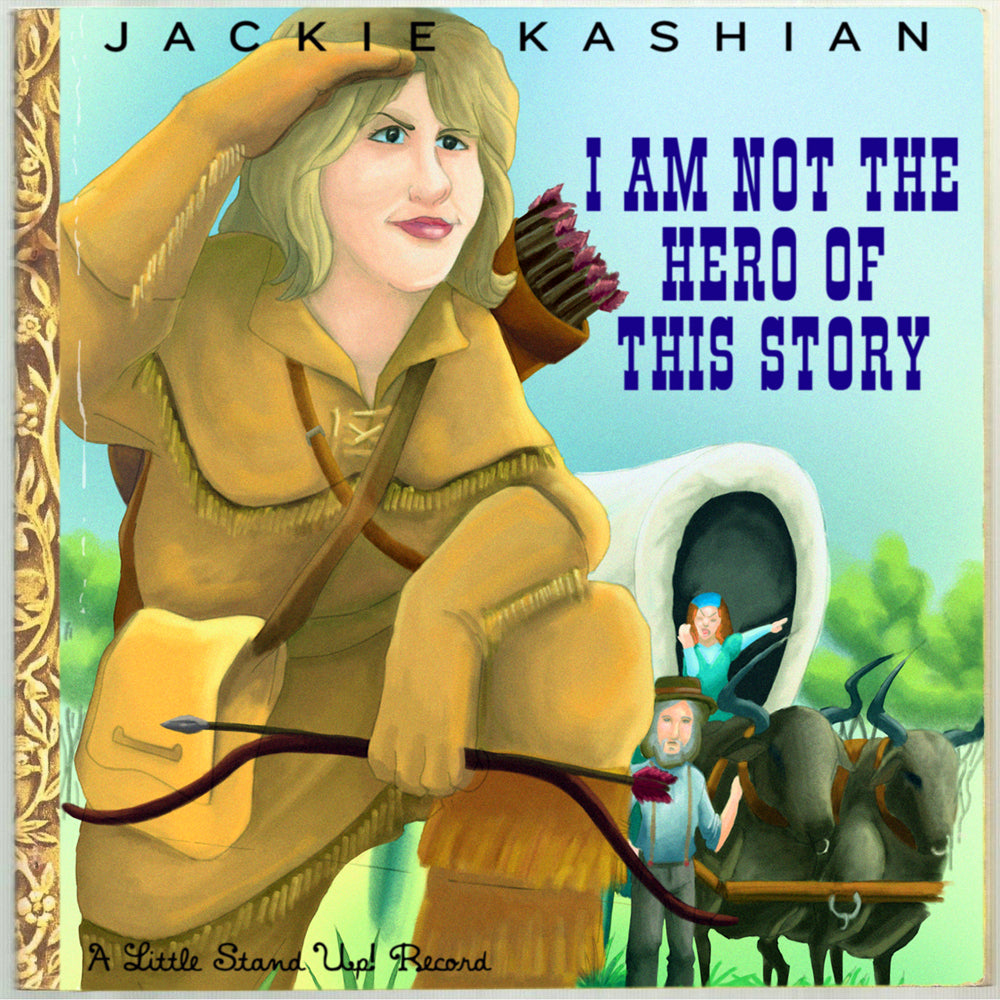 Jackie Kashian - I Am Not The Hero Of This Story (download)
This product includes a compressed (.ZIP) folder containing .mp3 audio files and a .jpg image of the album art. After purchasing you will receive an email within 5 minutes with a link to your download.
Jackie Kashian has never been known as a political comic, but being an apolitical comic no longer appears to be a choice. Recorded just six weeks after the 2016 election, live at Acme Comedy Company in Minneapolis, MN, "I Am Not the Hero of This Story" is a demonstration that great comedy is unstoppable. Empathetic and hilarious and able to make us laugh and connect when it would be so easy to cry and burrow, Kashian deftly sums up her intention to stand, fully ready for whatever Hunger Games this new world may bring (complete with bow, arrow, and moccasins) then pivots to earnest, ridiculous tales of a life in which she is absolutely the hero. Where casting agents see an "airport cop" or "Beyoncé's weird white aunt," the audience meets a Midwestern La Femme Nikita, wise to the dangers of time travel but still unsure as to how much of a burden each spouse is allowed to be. Whether shoplifting romance novels or brainstorming ways to use frozen foods to end xenophobia, the creator and host of the podcasts "The Dork Forest" and "The Jackie and Laurie Show" reveals an unparalleled grasp of deeply human humor. The potent brew of her straightforward delivery, sly cultural nostalgia, and observations about the everyday trials millennials call "adulting" speak to the freak and/or geek in all of us. Level up with Jackie Kashian's latest, now available from Stand Up! Records. 
---
Share this Product