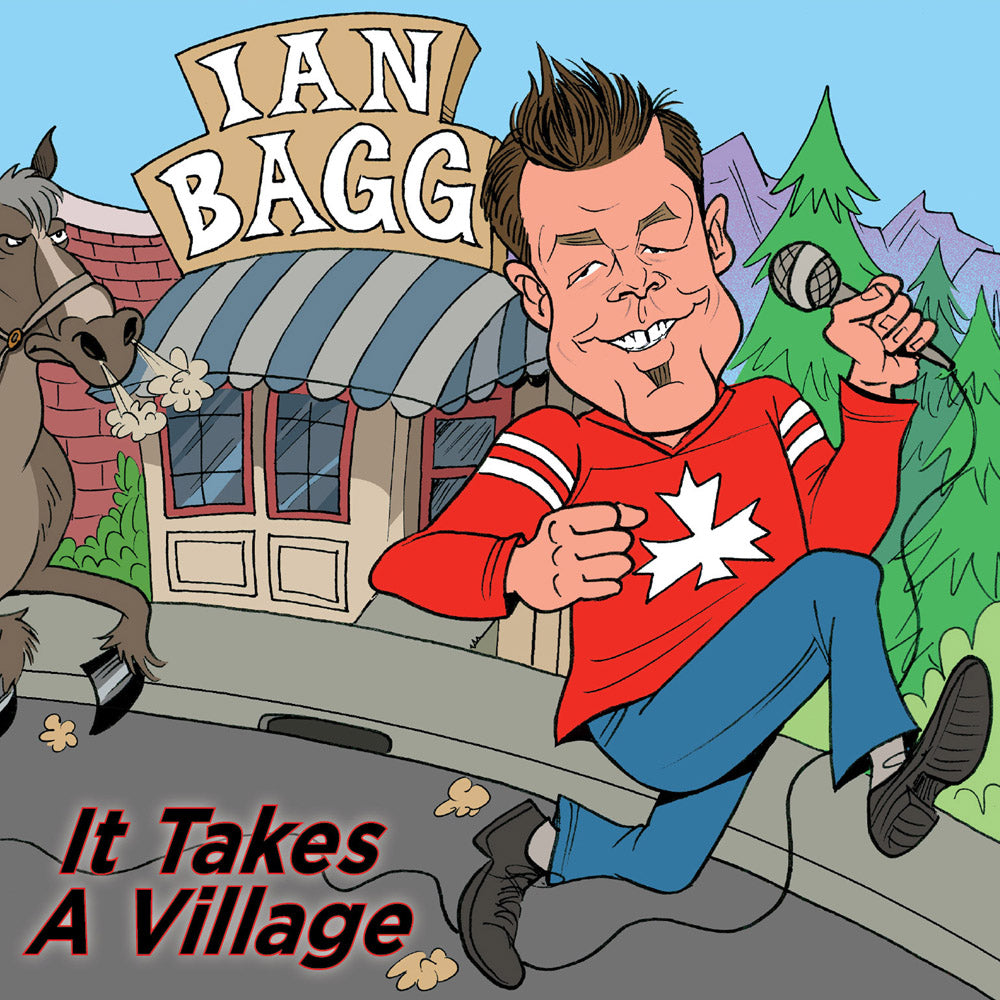 Ian Bagg - It Takes a Village (download)
This product includes a compressed (.ZIP) folder containing .mp3 audio files and a .jpg image of the album art. After purchasing you will receive an email within 5 minutes with a link to your download.
Taking on the banks, one Mike-the-Manager at a time, Ian Bagg's delighted to have recorded his latest CD in Stand Up! Records' home, Minneapolis, MN. Here, in the land of prevalent, but dodgy bank employees, Somali cab drivers fighting the black ice, and big babies—not to mention the resulting didgeridoo sounds on windy nights… trust us, this will, fortunately or no, make sense within about ten minutes. A wily Canadian who's been slowly but surely overtaking the U.S. airwaves, from every late night show you can think of (and a few we've all tried to forget) to his own XM radio show, from red carpet interviews to Comedy Central specials, Bagg's an interactive comic who manages to make stage banter as entertaining on a CD as it is in person. Even the most casual listener will soon hope to join the ranks of "Vesty," "Turtle," and "Stripes," as Bagg brings the crowd to life with his hilarious narration, deft call-backs, and general disregard for boundaries others might find daunting, but for him, are nothing more than hurdles to blithely bound. He keeps a mighty pace, but listeners will be all too happy to skip joke to joke with Bagg and his off-handed, ridiculous running commentary. Put down your adopted, three-armed, Chinese baby and scamper off to buy it, because "It Takes a Village" to make the damn comedy.
Track Listing
Number Two

Comedy Maker

Over Thinker

5150

My Gift To You

Dirty Yet Clean

The Night is Dark

Somedays I Sleep

Five Stars

I Dare You

Ian Bagg: A Boy and His Mind
---
Share this Product