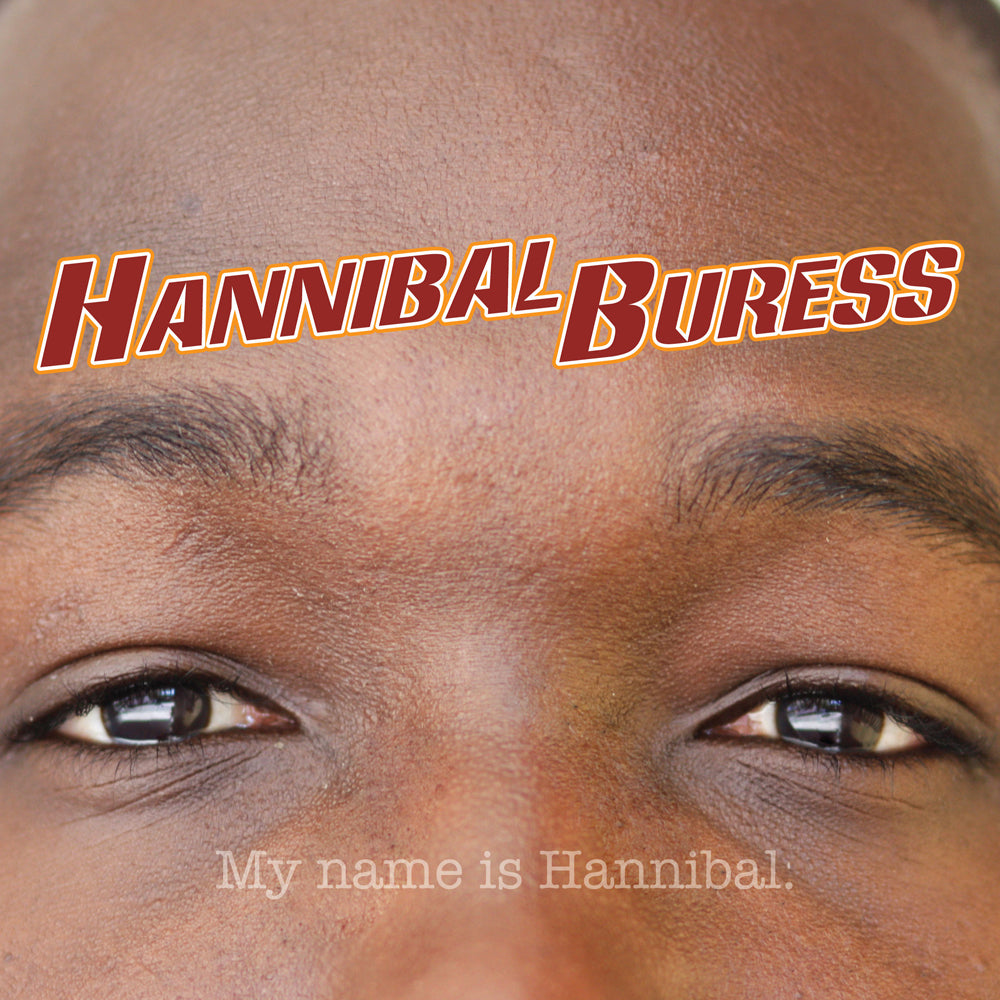 Hannibal Buress - My Name is Hannibal (download)
This product includes a compressed (.ZIP) folder containing .mp3 audio files and a .jpg image of the album art. After purchasing you will receive an email within 5 minutes with a link to your download.
Hannibal Buress is one of the silliest, smartest, and most distinctive voices in comedy. And those who know that Stand Up! Records cut our teeth on comics like Patton Oswalt, Doug Stanhope, and Maria Bamford, know we don't say that lightly. No, Buress is the real deal. A Chicago native, Saturday Night Live writer, and one of the few black men to make it big in Heeb Magazine, Buress has a peerless deadpan delivery, brilliant timing, and a knack for the nonsequitur. He's got a yen to punt a pigeon, but the street smarts to know the papers are just gonna run with ''Black Dudes Kicking Pigeons!'' the next day. He leans when he texts so it'll come out italic. He daydreams about strangling guys who ask ''Is your name really Hannibal? Like that's on your birth certificate? Like, your parents call you Hannibal?'' just to find out if they'll squawk Are you choking me? With your hands? Are you trying to restrict the flow of oxygen to my brain?'' He single-handedly wrote a jingle for Plan B and called it ''Zygote Killers.'' And yes, Hannibal Buress likes burritos more than Jesus. Because steak burritos are delicious. And they're real. New York Magazine recently named Buress one of their top ten ''Comics to Watch,'' but we think you're gonna want to listen to his first stand-up CD, ''My Name is Hannibal,'' out now from Stand Up! Records, home of fine comedy. And pigeon-kickers.
"If Steven Wright, Mos Def and Dave Chappelle had a baby, that would be disgusting, but it would sound like Hannibal Buress. The funniest young comic I've seen in years." - Chris Rock


"Hannibal is incredibly funny with a smart, unique style and I am proud to be his father." - Jim Gaffigan


"I haven't heard this album, and I never will. But I've seen Hannibal do comedy, and if the CD is a recording of him doing comedy, then it's probably worth getting. I mean, I still won't get it, but you can. And you might like it." - Todd Barry


"Hannibal is funny on stage and off stage and right in between, too." -Demetri Martin


"Hannibal's debut album is hilarious. Also hilarious - Aziz Ansari's debut album Intimate Moments for a Sensual Evening, now available in stores EVERYWHERE!" - Aziz Ansari


"One of the best joke writers I've ever seen. He's one of the few performers I've come across that creates such electricity in a room that I think 'this guy is going to be a star FOR SURE." -Mike Birbiglia, star of What I Should Have Said Was Nothing and author ofSleepwalk With Me and Other Painfully True Stories
Track Listing
I Don't Know You Either
Stuff About Rap and Some Other Things
My Name is Hannibal
Metal Arms
I Play Video Games
Weed and Things
Fire SUV
Balling Out of Control
In the Streets
Pickle Juice
It's Hard Out Here
I'm 'bout It 'bout It
Men and Women Are Vastly Different from Each Other
Pigeons Get Murked
Family Stuff
---
Share this Product