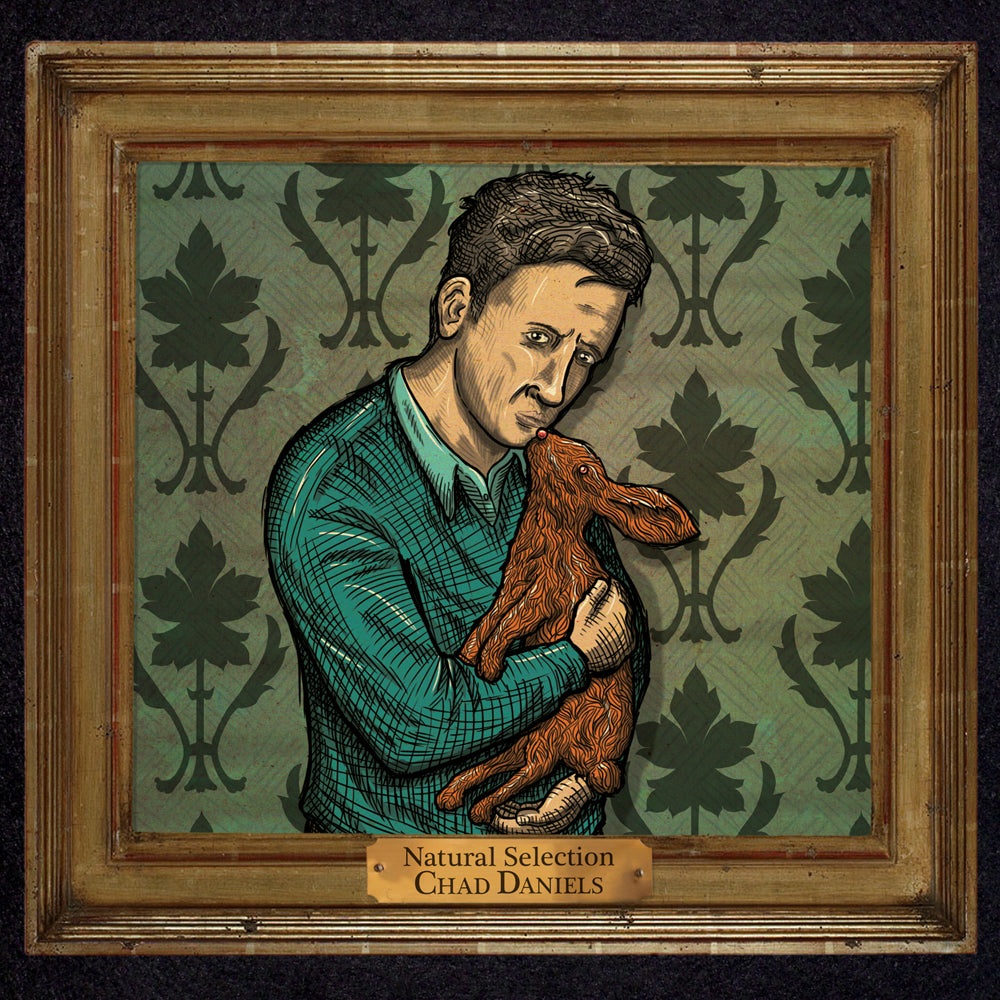 Chad Daniels - Natural Selection (download)
This product includes a compressed (.ZIP) folder containing .mp3 audio files and a .jpg image of the album art. After purchasing you will receive an email within 5 minutes with a link to your download.
In life, there are questions we don't want asked, questions we don't want answered, and laundry we can't watch others handle. Chad Daniels is a father, a husband, a comic, and a pragmatist. And from what he's managed to absorb through some sort of marital osmosis (his wife's a geneticist), Daniels is ready to revert to natural selection. For instance, he maintains, parenting doesn't require literacy; it's been done successfully in caves, without "tummy time" and without how-to books. Those things only serve to help the dumb kids grow to adulthood and reproduce—who's playing God now? In Daniels' world, parenting involves a lot of things—perpetuating the mystery of wet dreams while also playing browser chicken with your teenage son, navigating "craft rage" and figuring out the two kinds of women you absolutely cannot knee-cap, and offering multiple choices to help handle double standards—but there's little better advice he can give than death doesn't trump dickery, comedy's funnier when you unleash your inner bastard, and the courtesy wave is the cornerstone of social solidarity. If you get rammed after cutting someone off without giving the courtesy wave? Well, that's just natural selection.
Track Listing
PhD
Parental Intuition
Natural Selection
Pitcher Picture
Dad Can't, Probably
We Should Knock
Wet Dreams
Hairy Penines
Manchild
Moved Home
InFATuation
Phone Racist
---
Share this Product