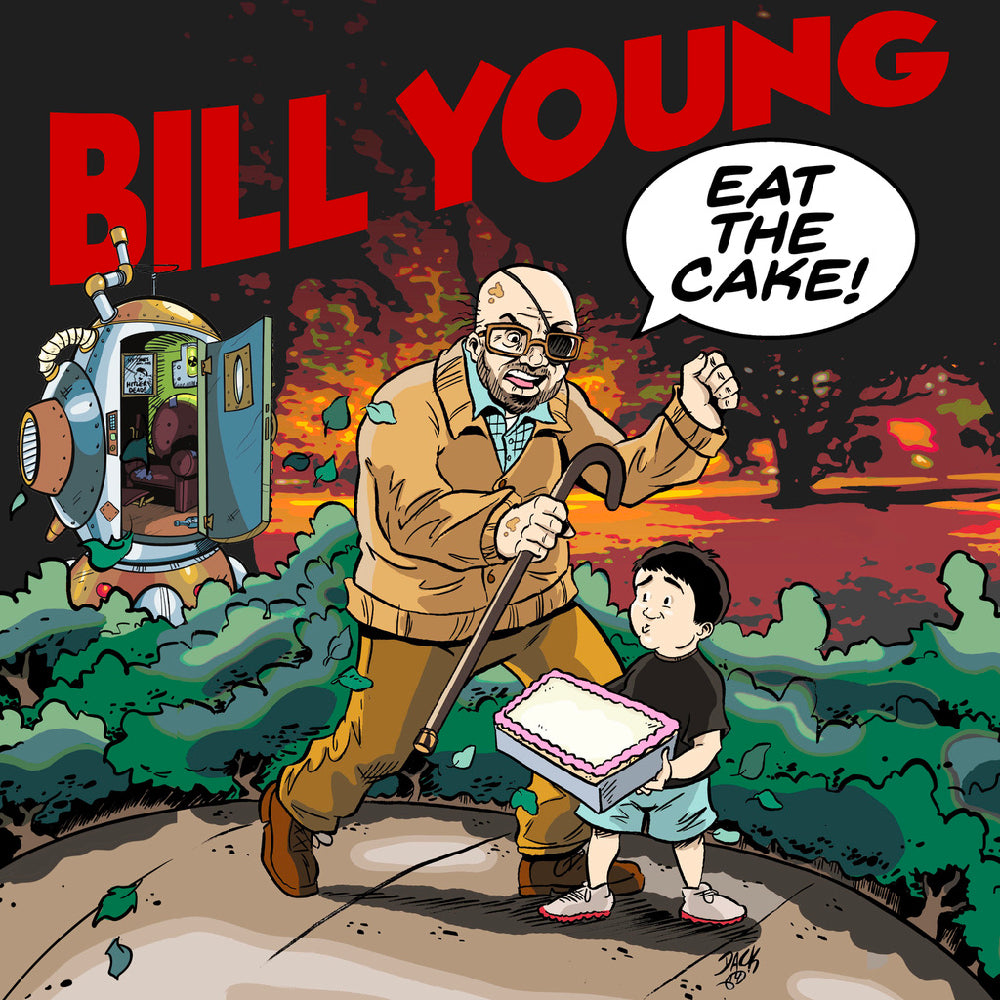 Bill Young - Eat The Cake! (download)
This product includes a compressed (.ZIP) folder containing .mp3 audio files and a .jpg image of the album art. After purchasing you will receive an email within 5 minutes with a link to your download.
Sometimes you find yourself in a foxhole with a duck. Sometimes you underestimate your own nerdery (and overestimate its power). Sometimes you get a goth threesome you didn't bargain for, eat dinner in a gas station, baffle the newlyweds, get combative at the hipster VFW, learn you're not-fat-but-not-hot, wind up in a Scooby-Doo scenario, find your crack pipe full of weed right before that big McDonald's management interview, discover the most important phrase for international travel is "I'm sorry," or realize… your parents knew.
And sometimes, you're simply gone too soon.
From the American Legion in Cambridge, MN to the Film Festival in Cannes, France, Bill Young made quite a mark in his 32 years here on planet Earth. "Eat the Cake!," his only solo album, brings together clips from our Nerd Alert! Compilation, sets from legendary Minneapolis venues Grumpy's and The Triple Rock, cable access tapings from The Greatest Comedy Show Ever, and a pair of performances at the inaugural Akumal Comedy Festival in Mexico's Riviera Maya (yes, those are tropical birds in the background). We here at Stand Up! Records loved Bill Young like family—and we're damn sure you will, too.
---
Share this Product