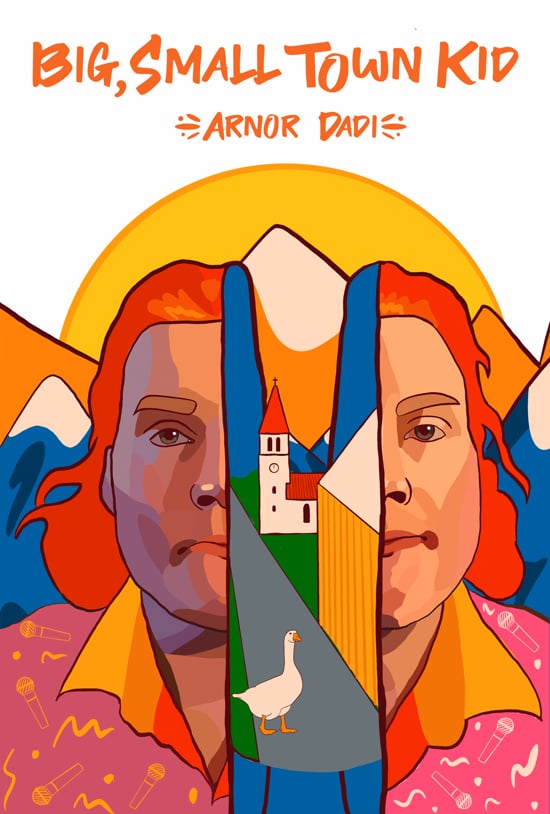 Arnor Dadi - Big, Small Town Kid (video)
They say it takes a village to raise a goose. But even if each of the 150 villagers in Arnór Daði's hometown took that goose to Reykjavík once a day, every day, for 18 years, Goosey still wouldn't have gone to Reykjavík one million times, Esther.
An open-faced, open-minded Real Housewives devotee and bathroom math master, Daði has what (an unbeatable search engine translation of) The Reykjavik Grapevine calls an "irresistible clumsy charm" and Nörd News termed "a glimmer of childish harmfulness." Like Goosey, he's also got a heap of small-town troubles. He and his wife have irreconcilable frisbee counting differences. Worse, in a troubling pattern, she's thinking about a second pandemic baby, though she's a college student, he's a comic whose mother still buys him clothes (in an Ed Hardy-cum-Mexican wrestler vein), and they live in a garage apartment. And, of course, as the youngest of six kids, Daði knows he won't love the next quite as much as the last (TBH, the first was a tough sell). Arnór Daði's debut comedy special (slash Real Househusbands of Scandinavia audition) was recorded live at The Secret Cellar, shy of the Arctic Circle but, per Google, only a four-minute stroll from the Icelandic Phallological Museum.
Arnor Dadi: Big, Small Town Kid from Stand Up! Records on Vimeo.
---
Share this Product